5 Ways to stay productive while working from home during COVID-19 outbreak
COVID-19 has hit the industries hard, globally. Most of the small and medium businesses are struggling to cope up with the sudden change in the work environment. This was not something that employers and employees were ever prepared for. The pandemic came down on us heavily and hit us hard. Till now, most of the freelancers and self-employed consultants were doing this but as we can see, this is a new normal. At least, for quite some time to come. The idea of foraying into the unknown is bound to create havoc and panic. Perhaps, this is what most of us are experiencing right now.

I have been a freelancer for quite some time in the past and even at LegalWiz.in, I was given work from home due to my shoulder injury that brought me to house-arrest since the 1st of March, 2020. And now, we are three weeks into March and most of the companies are offering work from home provisions with employees facing a daunting task to keep the focus intact while working from home. 

Fortunately, from my little experience in working from home, I have figured out two possible extremes. You can either be super-productive, more than what you are in the office space, or you will be lazy and your productivity drastically decreases. Unfortunately, procrastination is more powerful than motivation. Especially, in times like these, being constantly surrounded by negative news coupled with chaos and discussions.

But how do you do that?

Have a dedicated space

Most of us live with families and finding your own peaceful place to work is a tough ask. Unfortunately, these times are such that you cannot even hop cafes. You need to find space in the house that acts as a workstation. Now, how to figure out such space?

Look for three things within the house when you are searching for a dedicated space:

– The least accessed area of the house. Maybe the bedroom is empty most of the time.

– Somewhere near the balcony.

– Silent corners of the house.

You will have to stay vigilant and look for the least walked over parts of the house. In this process, you will be switching a few places for some days and it is best to try those out. Then you will be able to gauge the best place for yourself. If you have to make client calls then look for the place where there is less to no noise in the house. Check out for the silent corners of your house. They will be your best friends for at least some days now.

Schedule for Focused Work

Depending on your job role, you will need to tasks in two categories – focused, and non-focused.

Now, focused tasks are those which requires to be efficient, completely. No exceptions. It involves data findings and reporting for someone in BI, operating software for computing taxations for CAs who file an online income tax return, or even concept designing for someone in graphics. You will have other tasks to do as well along with these which does not require focused productivity like design research, client calls, email drafting, etc.

So make sure you have a separate schedule for both such tasks as you work from home. You can pick up highly productive tasks early in the morning followed by mundane jobs that go along till lunch hours. And when the people are at rest after lunch, or it's relatively quieter in the house, you can again pick up the productive tasks. Later in the day, wait for tea time to call your clients, respond to emails, and run other routine chores. This way, you will be able to get most of your timings without compromising efficiency.

No household work

Since I live by myself, I was tempted to finish some chores while working alone in the house. Initially, this felt normal but soon I realized that it is wasting my time. Be it dusting your sofa for 5 minutes or cleaning a cupboard drawer. When I started with the freelancing, I observed how I cleaned the room, thinking I am just taking 10-minute off from work like the usual way at office, soon turned into 30 minutes. The guilt that follows is also a by-product to avoid. Therefore, stay focused on the task and do not mix it up with other work.

If you have someone free in the house who can make coffee or tea for you, good! But if you are like me, just take your laptop in the kitchen and keep it on the platform. This is to remind yourself that you have work to do and not start preparing snacks.

Don't underestimate the dressing

While I was injured and working from home, I was simply wearing my pajamas and tees. It worked for a few days but then I realized my productivity wasn't up to the mark. I would recommend everyone to get dressed just like the way you'd normally do while going to the office. Don't believe me? It is proven in research that what you wear can change the way you perform. Yes, you may omit the shoe part but not the socks, please. It will give you a sense of seriousness while at work. Most of you would take it lightly but this has a great effect. Try it for a couple of days and see the difference. Measure productivity while at it. And yes, this means ironing your clothes and if you wear a particular perfume, go for it. The goal is to keep up the productivity and you will see yourself hitting targets quite well when dressed like a pro.

Stay Connected

Since COVID 19 has forced us to stay at home and practice self-isolation, staying connected is important. Get a messaging platform like Skype or Microsoft Teams in place to stay in touch with everyone in the team. It helps to let the sense of camaraderie prevail and keep everyone in the loop of what's going on. The idea is to create a virtual office where the occasional joke is also communicated over a messenger.

Feel free to share your work from home experience. Let other readers know how do you cope up with this sudden change and what works the best for you. Hoping everyone remains safe and healthy in the coming times while being at their productive best.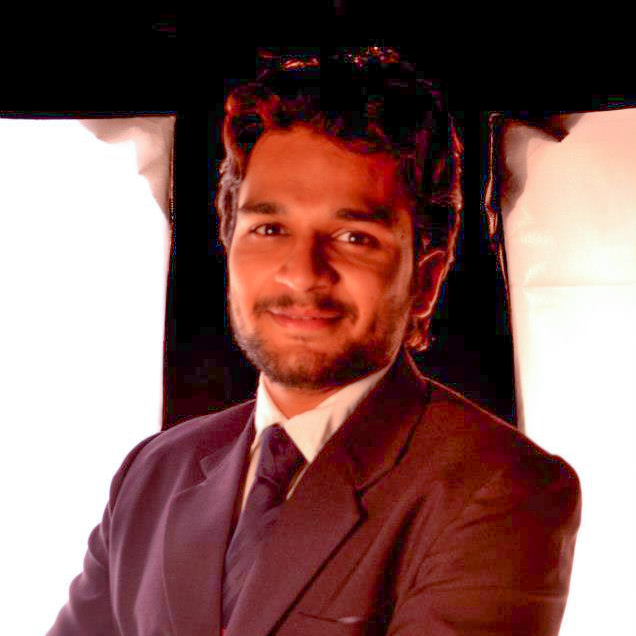 Karan Dave
Karan Dave is a seasoned writer associated as a content expert with Legalwiz.in. He has blended his interests in business solutions and starup economy with the writing capabilities to provide resourceful information for varied audiences.