How to register copyright in India?
Imagine if Van Gogh was alive in the 21st century and saw people wearing his artwork on shirts. As an artist, the worst nightmare is that someone will mooch off your original creative work. Copyright is a bundle of rights that protects every aspect of any creative or artsy work. As a result, it protects the inherent right of performers, the creator, the owner, and lastly also the publisher of any creative work. We will try to understand the detailed copyright registration process in India, so you can protect the creations of your mind without any hassles.
What is copyright protection?
Copyright protection is a right that subsists in all original pieces of creative works. Copyright protection is one of the most common Intellectual Property Rights. The Copyright Protection Act, of 1957 governs all aspects related to copyright protection in India. It provides all authors a sole right to use and license their artistic works.
Continuing from the above example, if Van Gogh was alive, and saw his work being used by others without his permission, the copyright protection on his work would allow him to file a suit of infringement.
What is 'work' in copyright protection?
Now that we know that copyright is an inherent right in original creative works, let's understand what exactly 'work' in copyright includes. The following six types of 'works' are covered under copyright protection: 
Literary works (including computer programs, etc) ;
Musical Works;
Sound Recordings;
Artistic works;
Cinematography films; and
Dramatic Works.
Copyright Registration Process
Copyright is an inherent right. However, the copyright registration process provides the chance to get a legal backup on the original works of authorship. Get a better understanding of the copyright registration process by the below steps:
Step 1: Filing copyright application
You can file a copyright application by either online or offline mode of filing. Online filing of applications has made copyright protection accessible to all.
Online procedure for registration of copyright
1. Registration as a user
To file a copyright application, you need to visit the copyright portal and enter your basic details and create a user profile.
2. Submitting the form
You need to submit Form XIV for the procedure of copyright registration. This form must be provided with the required documents and fees for copyright as prescribed. Once you submit the form, you will receive a Diary Number. After the receipt of the Diary Number, the next step in the copyright registration process is to send copies of your work to the copyright office in a physical format. 
Offline procedure for registration of copyright
In the offline copyright registration process, you don't have to create any user registration. All you need to do is, submit all relevant documents along with form XIV and a statement of particulars in a physical format to the registry. You must also submit a demand draft (DD) of the prescribed fee. You can complete the offline process by either visiting the copyright office or by way of registered or speed post.
Along with these documents, the owner has to submit a copy of their work and send it to the copyright office.
Step 2: Examination of the application
After you submit the work as per step 1, all applications go through a mandatory waiting period of 30 days. This waiting period is a window where the application is open for objections.
If third party raises an objection
If any third party objects to your copyright application within the waiting period, the copyright office sends a notice of hearing to both parties. In this hearing, both parties present their case, and the officer passes an order based on these submissions.
If third party does not raise an objection
Then the officer assigned to the application will scrutinise all the documents and look for any discrepancies in the creative work. There can be two results of this examination:
If the examiner finds any discrepancy in the work or documentation, they issue a letter of discrepancy. The applicant needs to reply to this letter of discrepancy. Considering the reply, the examiner will conduct a hearing. If the hearing applicant can resolve the query, the application moves ahead.
In case there is no discrepancy, the application moves to the next step.
Step 3: Registration
Once you are able to resolve the objection, the copyright officer will issue a certificate of registration. The entire copyright registration process is completely dependent on the decision of the copyright office. However, in case there are no discrepancies, the copyright office will issue the certificate within four to five months.
At any time during any of the stages, you can go and check status of a copyright application by visiting the copyright portal. 
Benefits of the copyright registration process
Even though copyright protection exists in all original works, it is very important to register a copyright and get a certificate. The reason behind this is, the following benefits of copyright registration process: 
It provides legal proof of ownership;
It gives a sole right of usage;
The owner can earn extra funds by licensing their work to others;
The owner of a copyright has the sole right to decide who gets to use the work and to what extent.
Conclusion
An important aspect of copyright protection is that it is a bundle of rights. As we all know, a bundle of rights means a bunch of people can claim their over a single work. For example, in a musical work, the composer, lyricist, and singer, each has their own set of rights. Now, it might create issues when the release of the song takes place. Hence, it becomes extremely important to go through with the copyright registration process and get the registered certificate to protect your rights.
Our team of IPR experts at LegalWiz.in is all set to help artists protect their rights! Reach out to us with a single click!
FREQUENTLY ASKED QUESTIONS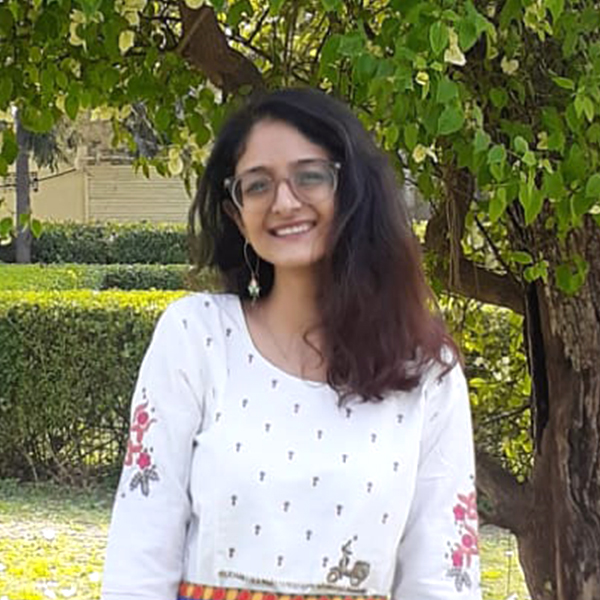 Diksha Shastri
As a writer, Diksha aims to make complex legal subjects easier to comprehend for all. As a Lawyer, she assists startups with their legal and IPR drafting requirements. To understand and further spread awareness about the startup ecosystem is her motto.