Company Registration in Ahmedabad – Register your company now!
Ahmedabad has always been a critical growth centre not only for the state of Gujarat but also for India. It has developed as a hub for new businesses, established brands, and job seekers from across the country. In 2010, it was listed in Forbes 'World's Fastest-growing City in India'. Since then, the city has never looked back!
The fact that you are reading this blog means you are already planning to explore new business opportunities in this promising city. We must say, it's a wise choice to consider company registration in Ahmedabad! Let's give your knowledge-seeking quest a kick-start with this blog.
Incubation Centres in Ahmedabad
Incubation centres help startups by providing financial, managerial and technical services. Ahmedabad has well-established incubation centres such as GUSEC (Gujarat University Startup and Entrepreneurship Council), GTU (Gujarat Technological University Innovation Council), UCIED (United World Centre for Innovation and Entrepreneurship Development), DevX, and many more. You can definitely take advantage of the opportunities for company registration in Ahmedabad provided by them.
Let's begin with the process. First, you will need to choose the most suitable structure for your business to register a company in Ahmedabad.
Choose the Company Structure
There are quite a few structures that you can consider for your company registration in Ahmedabad. The options include One Person Company (OPC), Private Limited Company (PLC), Limited Liability Partnership (LLP), Sole Proprietorship and Partnership. Among these, a Private Limited Company (PLC) is the most preferred one because of its advantages, such as limited liability of the owners, a separate legal entity for the owners from the business, easy fundraising and many more.
So here's how to register a company in Ahmedabad!
As per the processes set by the Government of India, you will need professional help to register a company in Ahmedabad. LegalTech companies like LegalWiz.in offer highly professional, quick and hassle-free support to startups and new businesses. Once you choose them, your company registration in Ahmedabad is a reasonably straightforward process.
Process for Company Registration in Ahmedabad
The company registration process more or less remains the same all over India. We have published an extensive and helpful blog to explain the entire process. You can read it here: A simplified guide for the company registration process.
Regarding company registration in Ahmedabad, the stamp duty will differ based on the state where you register a company and the authorised capital.
If you wish to register a company in Ahmedabad, the stamp duty starts from ₹620 for the authorised capital of ₹1 lakh. Connect with an expert from LegalWiz. to know your business's exact fees and further guidance.
Registration under ROC (Registrar of Companies)
The private limited company registration in Ahmedabad will be done under the ROC of Ahmedabad. Here's the address of the office:
ROC Bhavan, Opposite Rupal Park Society,
Behind Ankur Bus Stop, Narangpura,
Ahmedabad – 380013, Gujarat.
Obtain Gumastadhara License from Gujarat Government
Another important step to register a company in Ahmedabad is to obtain the Gumastadhara license from the Gujarat Government. As per the local law of the state government, every Pvt ltd company is required to obtain Gumastadhara, also known as Shop and Establishment License to carry out their business activities. This license is acquired from the local municipal corporation office and is needed for company registration in Ahmedabad.
Registration fees will also be charged for company registration in Ahmedabad depending on the area of the city you choose to register and operate your business in.
Other than that, the process of company registration in Ahmedabad is similar to the process followed across India. We recommend you read the detailed blog to understand the entire process. The experts at LegalWiz.in will always be there to carry out the whole process smoothly on your behalf whenever you decide to get started.
Just drop in your details and let us get back to you!
Want to Register a Company in Ahmedabad?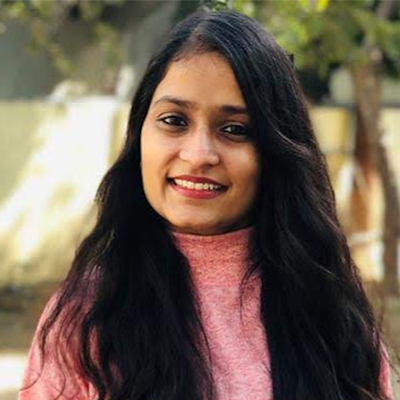 Ruchika Agarwal
Ruchika Agarwal is a professional content writer at LegalWiz.in. She is inquisitive and firmly believes in spreading information to educate readers and bring a positive change in society.