HR Management in Pandemic COVID 19
The COVID 19 pandemic has brought an unpredictable impact on businesses and workers around the world. Sustaining their business is the central focus area for Companies in this challenging time as Government previously ordered all businesses with private limited company registration and LLP to file a "CAR" form and pay salaries to employees.
On the other hand, an employer's priority is to check the health and safety of its employees. With this outbreak, many companies are taking precautionary measures by implementing working from home policy or Flexible working hours and keeping social distancing to their employees at the workplace.
Most of the organizations believe that the COVID-19 pandemic will negatively impact their business and directly affect their revenue in 2020. In contrast, more than half of leaders are confident that the overall market would recover within six months.
Employees and employers are adopting remote working and adopting technology such as Microsoft Teams, Zoom, and Slack to ensure productivity and smooth communication.
As workers work long term from home, managers are encouraged to set out the stage for open communication for all, such as the development of virtual 15-minute team huddles, and enable team members to continue to express their views through video or telephone calls.
During this time, it is essential for HR their work should not focus on cost-cutting but more on the mention below points.
Cost reduction with mutual understanding
To motivate employees and to help to increase productivity and efficiency.
Reconstruct the organization processes and explore more ideas for future growth.
Now is the time to withdraw your PF
Understand a step-by-step process to withdraw your PF online.
Companies should follow the below steps in the current situation:
1. Data Metrics: Get data Metrics in place that helps to understand the business to adjust the HR aspects. It should also consider the economic conditions in terms of policies for recruitment, training, compensation; it can help to know what kind of downsizing organization should apply.
2. Lay off: Which employees should be laid off have to be chosen carefully. Laid-off employees should be treated with dignity and respect, and it should be ensured that they leave on good terms with much support provided.
Companies should not see current time, but they should see future needs, future projects, expansion of their plans, and their goals.
After analyzing long term planning, HR professionals can plan layoffs.
Communication: Communication is a crucial aspect, as it minimizes rumors. Employees should not be kept in the dark. When we hide the information, it becomes hard to deal with this period. HR will play the role of building employees' trust, leadership, effective and frequent communication.
Performance review: Based on a performance assessment, a decision on layoff is necessary. In line with this strategy, HR should also have an active and high-performance retention plan, which ensures an organization optimizes its workforce.
Give respect: The recession creates demoralization in the workplace as HR fails to make the right decision. Therefore, respect and appreciation should be given to workers who stay and assume more responsibilities.
What are the legal implications of lock-outs or salary cuts?
The government has asked both the public and private businesses not to slash workers' wages or staff layoffs.
The Labor Minister's spokesman, Heeralal Samariya, sent an advisory in the form of a letter in this regard "The world is facing a catastrophic situation in light of the outbreak of COVID-19, and to tackle this problem, it is important to make concerted efforts of the various parts of society."
Employees in the current scenario are fully dependent on their employers for their jobs and their financial well beings. On the other hand, small and medium setups may face difficult times if lockdown continues, big companies and startups may cope up with the current crisis.
Such a situation force companies to cut down on the cost, and if this leads to them firing employees and cutting salaries of their, they must keep in mind the legal implications of their actions.
Ensure your employees stay productive in tough times
Read about 5 ways to delivery top output while Working from Home.
What steps to be followed?
Looking recently at the likelihood of lockdowns in particular areas stretching to the end of May, we may claim that the quarter of April to June will be extremely difficult for companies.
In these conditions, companies can freely address the economic state of their company with workers so that decisions on reducing salaries can be made with the consent of workers, who can, in effect, safeguard legal security from the company.
This is also really important to categorize managers and workers. Larger cuts on the salaries of top management and less effect on low-level workers should be made.
Before proceeding with this action, legal advice should be taken.
Conclusion
This is the time to reassure employees as to how their organization stands by them amidst all the chaos. Most employees at this point would want to obtain absolute clarity on where they are placed, and enabling them with the same can boost up their morale.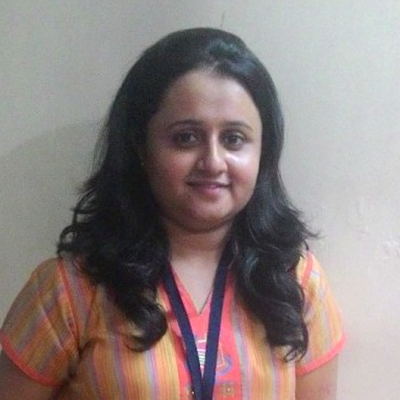 Unnati Vora
Unnati Vora is an HR & operation executive associated with Legalwiz.in. She has a good knowledge of Labour law compliances.