Leveraging Government Schemes and Private Grants for Funding your Venture
One of the key challenges faced by many startups has been accessing funds. Besides, the high-risk nature of startups, as a significant chances fail to take-off, puts off many investors.
To provide funding support to entities registered as startup under Startup India Scheme under DIPP, the Government has set up a fund with an initial corpus of INR 2,500 crore and a total corpus of INR 10,000 crore over a period 4 years (i.e. INR 2,500 crore per year).

Fund of Fund means that it will not invest directly in Startups, but shall take part in the capital of SEBI registered Venture Funds.

What is Startup India?
Startup India Registration, initiated by the GOI is a flagship initiative launched in January 2016. This initiative is taken by the government to boost the ecosystem for supporting innovation and startups in India.
Through this scheme, the government is looking forward to driving sustainable economic development and enhance employment opportunities in India.
Benefits for Startup India Registration
Exemption from income tax for 3 consecutive years.
Angel tax exemption.
There will also be single window clearances for approvals, registrations, and other compliances.
The patent filing approach will be simplified. The Startup will enjoy a rebate of around 80% of the fee in the patent application and 50% rebate in the trademark application.
Key features of the Fund of Funds
The Fund of Funds will be managed by a Board with professionals from industry bodies and successful Startups.
Life Insurance Company shall be a co-investor in the Fund of Funds
The FOFs shall contribute to a maximum of 50% of the SEBI registered Venture Funds ("daughter funds"). In order to be able to receive the contribution, the daughter fund should have already raised the balance 50%.
It shall have representatives on the board of the venture fund based on the contribution made.
The Fund shall make sure of support to a large mix of sectors such as manufacturing, agriculture, health, education, etc.
Government loans for business Startups in India are as follows
1. The Credit Guarantee Scheme (CGS)
This scheme was launched by the GOI, to make available collateral-free credit to the micro and small enterprises sector.
This scheme helps first-generation entrepreneurs in micro enterprises avail small business loans at a reasonable interest rate. The loan given to any applicant depends on the individual's eligibility for the business.
The maximum limit, however, is Rs 100 lakhs.
With SIDBI as its partner, the Government of India is running this scheme (CGS), which gives unsecured loans to Micro and Small Enterprises.
Both new and existing MSE's engaged in manufacturing or service activities except in Educational Institutions, Agriculture, Self Help Groups (SHGs) and Training Institutions can avail these loans.
2. MUDRA Loan Scheme
The purpose of the Micro Units Development and Refinance Agency Limited scheme is to provide adequate funds to the small units and the non-corporate small business sector.
The government has identified the lack of large funds required for the growth of the small and medium scale business in the country.
Banks provide loans under this scheme as per customer requirements. The loans are collateral free loans.
The scheme has been designed keeping in mind the stage of growth and funding requirements of the beneficiary small units and so is categorized under three stages.

You can avail the following loans under MUDRA:
Shishu: These are loans up to Rs 50,000 with no collateral, at a 1% rate of interest/month, repayable over a period of 5 years.
Kishor: These are loans above Rs 50,000 and up to Rs 5 Lakhs.
Tarun: These are loans above Rs 5 Lakhs and up to Rs 10 Lakhs.
These loans are planned on the stage of business and funding needs of the beneficiary.
3. Stand Up India Scheme
This scheme facilitates bank loans between Rs 10 Lacs and 1 Crore, to at least one(1) Scheduled Caste (SC) or Scheduled Tribe (ST) borrower for setting up an enterprise.
The enterprise may be in services, manufacturing or the trading sector. The loans are granted to at least one woman borrower per branch of Bank.
It is a special government scheme for startup that aims to financially empower SC/ST and women entrepreneurs of the country. It basically aims to get rid of License Raj and set up Greenfield enterprises.
The tenure of the loan will be 7 years.
4. Coir Udyami Yojana
This scheme is headed by the Coir Board, this scheme aims to set up coir units across India.  
This scheme funds project costs up to Rs 10 Lacs and one cycle of working capital.
The total funds lent should not exceed 25% of the total project cost.  
The capital expenditure is financed through a term loan and working capital in cash credit. 
The rate of interest will be on par with the base rate. Repayment is to be made within 7 years. 
5. Market Development Assistance Scheme for MSMEs:
This is a scheme that helps the MSMEs gain exposure by participating in international exhibitions and trade fairs.
It is a government scheme for startup aimed at displaying the potential as well as strengthening the SME manufacturing units.
6. National Bank for Agriculture and Rural Development (NABARD)
NABARD is a bank that aims to provide and regulate credit and other facilities that help to promote and develop agriculture, cottage and small industries, and village industries.
It is entrusted with providing refinance to lending institutions in rural areas. It acts as a facilitator for rural prosperity promoting institutional development by evaluating, monitoring the client banks.
7. National Small Industries Corporation Subsidy
This scheme is for small businesses that offer two kinds of financial benefits – Raw Material Assistance and Marketing Assistance.
Under the raw material assistance scheme, both indigenous and imported raw materials are covered.
Under the marketing support, financial help is given to SMEs for enhancing the market value of their products and services.
It is mainly focused on funding SMEs who wish to improve/grow their manufacturing quality and quantity.
8. Credit Link Capital Subsidy Scheme for Technology Up gradation
This government scheme for startups allows small businesses to upgrade their processes by financing technological up-gradation. The technological up gradation can be related to several processes within the organization, such as manufacturing, marketing, supply chain, etc.
Through this scheme, the government aims to decrease the cost of production of goods and services, thus allowing them to remain price competitive in local and international markets.
The CLCSS offers an up-front capital subsidy of 15% for eligible businesses. However, there is a cap to the maximum amount that can be availed as subsidy under the scheme, which is set at ₹ 15 lakhs. All types of entities come under the ambit of this business loan scheme.
Announcements made during the startup India action plan
Startups shall be exempt from the payment of the income tax for three years.
80% shall be rebate availed by the startups on the filing of the patent application.
A fast-track mechanism is also set up for patent applications.
Up to 3 years there will be no compliance in regards to the environmental law compliance, labour post-self-certification.
A hub for the startup India will be started with a single point of contact which can be available after site launch.
The total corpus of 2500 crore will be the initial fund input by the government and up to 10000 crores in next 4 years shall be poured in.
A mobile app shall be launched which will help the startups to register via that app within one day.
Exemption from the taxation of capital gain.
Conclusion
The Indian government is providing help to startups. There were many startups that have registered themselves under this regime so as to get more benefits from the government. As a result of this scheme, more entrepreneurs are getting motivated and they are starting up their companies and contributing to economic growth. Employment generation is one of the main benefits of the startup India scheme.
Want to Avail Government Benefits for your startup?
Connect with LW experts for Startup India registration!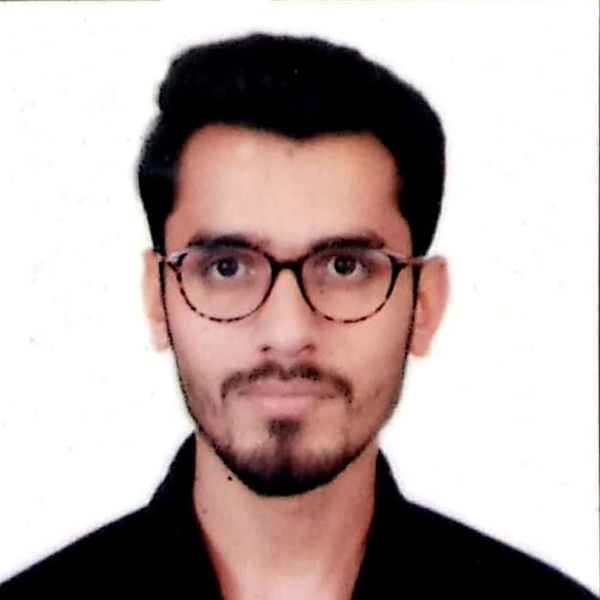 CS Shubham Katyal
CS Shubham Katyal is an Associate Member of The Institute of Companies Secretaries of India and a commerce graduate having good experience in secretarial and legal matters. He is a Speaker and Visiting Faculty Member at The Institute of Companies Secretaries of India and Former Committee member of Young Member Empowerment & Placement Committee NIRC-ICSI(2019-20). He has authored several articles on complex subjects which featured on various professional forums.