Vendor Agreement: Format and Applicability
Vendors and suppliers play an important role in any business. All sorts of goods, such as office supplies, raw materials, logistic supplies, etc. are brought from different vendors/suppliers by a business. That's when "Vendor Agreements", "Supplier Agreements" and "Vendor Supplier Contracts" come into the picture. Though named differently, these three agreements cover a similar purpose. All supplier contracts are drafted to set clear expectations of a supply of goods and services between a business owner and a vendor/supplier. If you're looking for a vendor agreement format, contact contract drafting experts today! You just need to ensure that the vendor agreement format you get is specific enough to protect your interests. Through this article, we will focus on the purpose of a vendor agreement, its format and types.
What is a Vendor Contract?
A vendor contract is one of the most basic contracts for a business. It is the agreement that governs a business contract between two parties for the exchange of goods and services in return for a consideration. All goods and services supplied to a business, either for day to day operations or for any events in the business. A comprehensive vendor agreement is capable of covering many different requirements of a business.
Are you a new business owner looking for basic agreements? Read about commercial lease deeds in India.
Purpose of Vendor Agreement
The main purpose behind drafting a vendor supplier agreement is to set clear expectations of both parties, in terms of deliverables, payment and consequences of lapse in deliverables. A business might need vendor/supplier contract format for the following purposes:
Office supplies;
Electronic goods;
Raw materials for products;
Logistical support;
Technological services;
Professional services; etc. 
Also Read: Master Service Agreement
Vendor Agreement Format
Vendor contracts play an essential role in maintaining business relations with different vendors. It also helps the business in mitigating risks involved while working with an independent vendor.
Any well-drafted vendor contract will include the following basic clauses:
Party details and relationship
All vendor agreements must define the parties involved with their names, addresses, contact details etc. With that said, most supplier or vendor contracts are made between a business and an independent contractor. This makes it important to define that both parties are not forming an agency relationship, or an employer-employee relationship. A clause stating that both parties are acting on an independent contractual basis, is important. '
Scope of work in Vendor Agreement
The entire scope of all deliverables, other roles and responsibilities of both parties are a must for a vendor agreement. Especially since a standard vendor contract has a wide scope, it gets important to define it as per the parties business requirements.
Duration of the agreement
This includes the term for which the vendor supplier agreement will remain valid. Apart from that, the provision for termination of the agreement, and the specific mention of a notice period to be followed by both parties, before termination of the supplier contract is also a must.
Starting up and looking to sort key documents?
Check out 10 essential startup documents
Payment terms
Vendors provide goods and services in exchange for compensation. The terms related to payment of this compensation must be a part of the vendor contract format. This includes, the mode of payment, date of payment, and also, consequences of failure to make payments, etc.
Consequences
Both the parties to a vendor supplier agreement will have their own roles and responsibilities. A clause mentioning the consequences of failure to keep up with these responsibilities is an integral part of the vendor agreement.
As a business owner, you might also need to learn about "Service Level Agreement (SLA): Meaning, Purpose and Types"
Types of Vendor Agreements
Vendor agreements are the most basic agreement that a business owner needs. It is possible that the purpose of needing a vendor contract might differ from business to business. For example, an e-commerce marketplace owner will need vendors for logistic support. Whereas, an event management business will need a vendor supplier agreement for its wholesalers.
The main object behind drafting a vendor agreement is to reduce the risk of fraudulent acts by vendors, and protect the interest of the business owner. Let's take a look at the various types of vendor supplier agreements that cover different purposes:
Fixed Price vendor agreement format
Fixed Price contract or the lump sum agreement is the most commonly opted vendor agreement. This is applicable when there is little to zero uncertainty about the goods or services offered by the vendor/supplier. In this agreement, there is a fixed price for a certain product, which is not subject to any changes.
Cash reimbursable or cost disbursement contract
This type of vendor agreement is highly based on the incentive plans. Here, the vendor is reimbursed for their goods and services. Further, they are also paid a fees for their skills, on the basis of an incentive plan.
For example, if the vendor is obligated to supply a certain amount of raw materials before 1st of August, 2023. However, if they complete the order delivery before the said date, they will be getting an extra reimbursement.
This motivates the vendor to complete their part of scope of work with utmost care and responsibility.
Time and materials contract
The agreement is useful when a vendor or supplier is providing certain services, especially on an hourly rate. In this type of supplier agreement, the labour hours are used to measure the service. This agreement is gaining popularity when it comes to hiring freelancers, such as content writers, influencers, graphic designers, or labourers, etc.
Letter subcontract
In large projects such as real estate development, construction work, etc., it is difficult to work out all the terms in one single agreement. That's when this type of vendor contract comes into the picture. In this agreement, the parties agree to have a subcontract phase, upon completion of which the client clears certain percent of payment.
Indefinite delivery contract
This is the exact opposite of the fixed term agreement. In this type of a vendor agreement, there is no fix set of deliverables, and no fix price or term. Everything is as per the mutual basis of each party. Instead, a wide range of deliverables in mentioned.
Distribution vendor agreement
This agreement happens between a distributor and a vendor. Here, the distributor purchases goods from the vendor and then sells it directly to an end user. The distribution agreement governs the terms of such business transactions.
Conclusion
Vendor Agreements sometimes are interchangeable with the Independent Contractor Agreements. If you are a hospital, you can draft a vendor agreement for the supplier of hospital furniture. If you are a supermarket owner, you can enter into an agreement with the suppliers of your food items, such as wholesalers, etc. The main idea is that all businesses need supplies, this agreement will help you govern the supply chain of your business. Hence, it is very important to have a well drafted agreement. We can do that for you, all you need to do is, connect with us once!
Frequently Asked Questions
What is the difference between vendor agreement and service level agreement?

A vendor agreement sets out the roles and responsibilities of each parties. Whereas, an SLA provides the terms to measure the performance of services being provided by any service provider.
Do I need to review the vendor agreement before signing?

Yes, it is very important to review a legal agreement before signing it. You need to ensure that none of the terms of the agreement are against your interest. Ideally, if you are not the party drafting an agreement, you should get it reviewed by a certified legal counsel.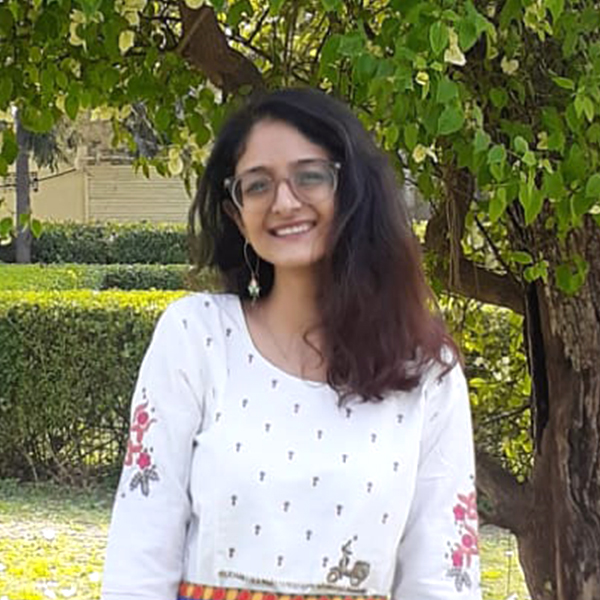 Diksha Shastri
As a writer, Diksha aims to make complex legal subjects easier to comprehend for all. As a Lawyer, she assists startups with their legal and IPR drafting requirements. To understand and further spread awareness about the startup ecosystem is her motto.