Can You Trademark Hashtags?
A Hashtag is a word introduced by a hash sign (#) used on social media websites to identify a topic. One who initiates a hashtag has an intention to increase the reach of the case to the people. Moreover, it also serves as a universal platform for a topic. When the content becomes viral, it results in the generation of a hashtag, which then seeks the attention of a wider audience. The companies then try to take advantage of these moments of publicity. Thus, promoting their product while increasing their association with the consumers. In the past years, since the hashtag also emerged as an online marketing tool, interest in registering hashtag trademarks has increased effectively.
Let us discuss below whether a hashtag can be used for trademark registration or not in India and other jurisdictions.
The United States Patent and Trademark Office
USPTO says that they have no problems with hashtag trademarks, and they are accepting applications going in hundreds. They apply similar rules as to what is used for brands that have .com or a domain name.
A hashtag trademark can only be recognized if the word added to '#' is unique and distinctive. They have identified a hashtag as a trademark only if the term would function as an identifier of the applicant's goods or services.
Hashtags were typically made for searching for topics within the social media domain. The USPTO does not take a solid position whether hashtags are protected or not. They have accepted many hashtag marks for registration but also rejected many applications. They consider it on a case-by-case basis.
Also Read: What can be registered as a Trademark?
Can we register a Hashtag as a trademark under the Indian Trademark Act, 1999?
The definition of a mark, which is provided under Section 2 (m), states that "Mark includes a device, brand, heading, label, ticket, name, signature, word, letter, numeral, shape of goods, packaging or combination of colours or any combination thereof."
In that condition, a hashtag can qualify as a mark under a combination of words and numerals, but to qualify as a trademark, it also has to qualify the definition of a trademark provided under Section 2 (ZB) of Indian Trademark Law, which states as:
Trademark is a mark that can be graphically represented and identify the goods or services of one from those of others and may include the shape of their packaging or goods and a combination of colours.
The two conditions mentioned under the Indian Trade Marks Act for a mark to be qualified as trademark are as follows:
Can be represented graphically;

Can distinguish goods and services of one person from another person.
We can understand that the first condition can be fulfilled instantly as a hashtag is a combination of numerals and words, which is represented graphically.
The main problem arises with the second condition, and it is the ultimate test for a hashtag to qualify as a trademark.
Under the Trademark Law, it isn't easy to achieve the second condition. The trademarks are a "source identifier," and the hashtags that can fulfil these criteria can qualify for registration under the Trade Marks Act.
Analyzing Section 9 of the Trade Marks Act, we can say that unique hashtags can be registered as a trademark. So, hashtags that fully satisfy the two essential requirements can be trademarked. The hashtags which are distinctive or have become distinctive within a period can be qualified to be protected under the Trademark Act.
The Distinctiveness Mentioned Under the Act Can Be Determined By:
Inherent qualities of a trademark OR

Acquired qualities in a trademark.
A hashtag may easily fall under any of the categories mentioned above; it can be inherently distinctive as it can be an invented word. It can be something that has been trending for a while. People start to recognize the particular source through the hashtag only. Further, the applicant shall also remember that applying a hashtag to a common word wouldn't make it a trademark, as a hashtag (#) won't make it stand out. The mark needs to pass the test of the distinctiveness of the trademark provided under the Act.
Conclusion
While hashtags have become a standard feature in the digital landscape, the culture on which they depend can present some intellectual property-related challenges as they are widely shared. Even if the registration of hashtags as trademarks in India is still not very popular, social media buzz is catching up with the masses due to the enormous growth in internet services in the past few years. Therefore, if you wish to get personalized guidance or advice in relation to trademark registration of a particular hashtag, then feel free to reach out to our reliable team of legal professionals.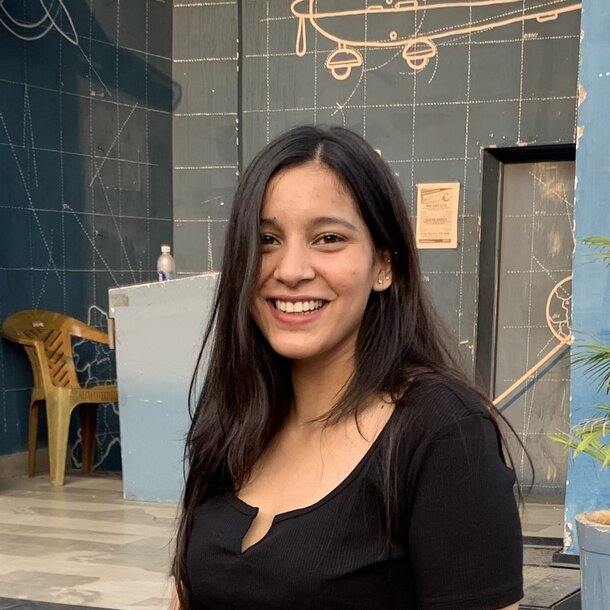 Akansha Tripathi
Akansha is a 3rd-year B.A. L.L.B (H) student, pursuing her summer internship at LegalWiz.in with an aim to make an impactful career in the filed of business compliance and corporate law. The subject of law fascinates her extensively.