LegalWiz.in is redefining LegalTech and Customer eXperience. Enabling growth and business continuity for SMEs & StartUps and committed to collaborative synergies. Tune in to stay informed.
Emerging Icons of Gujarat 2020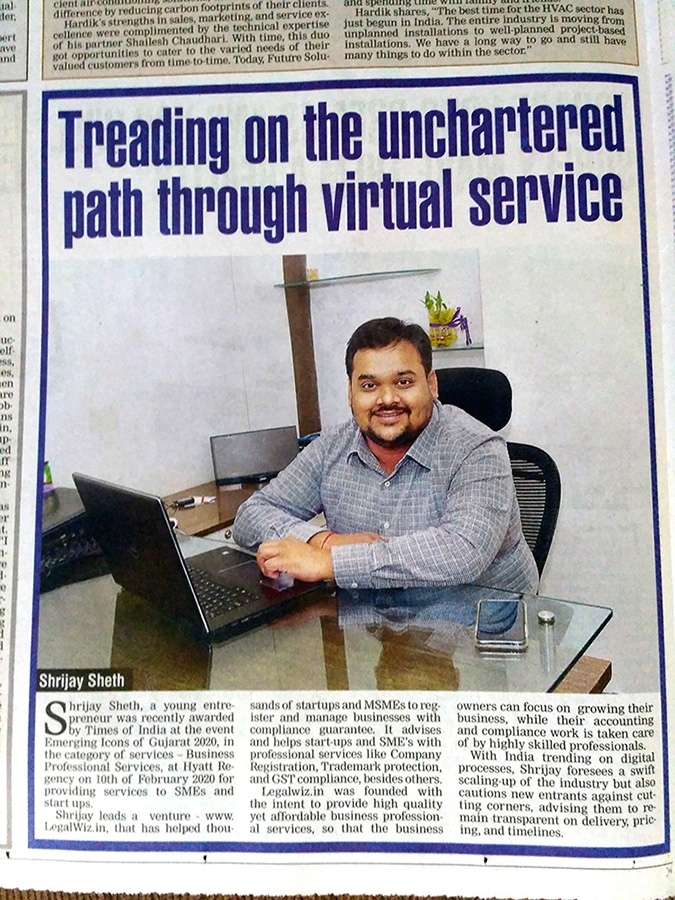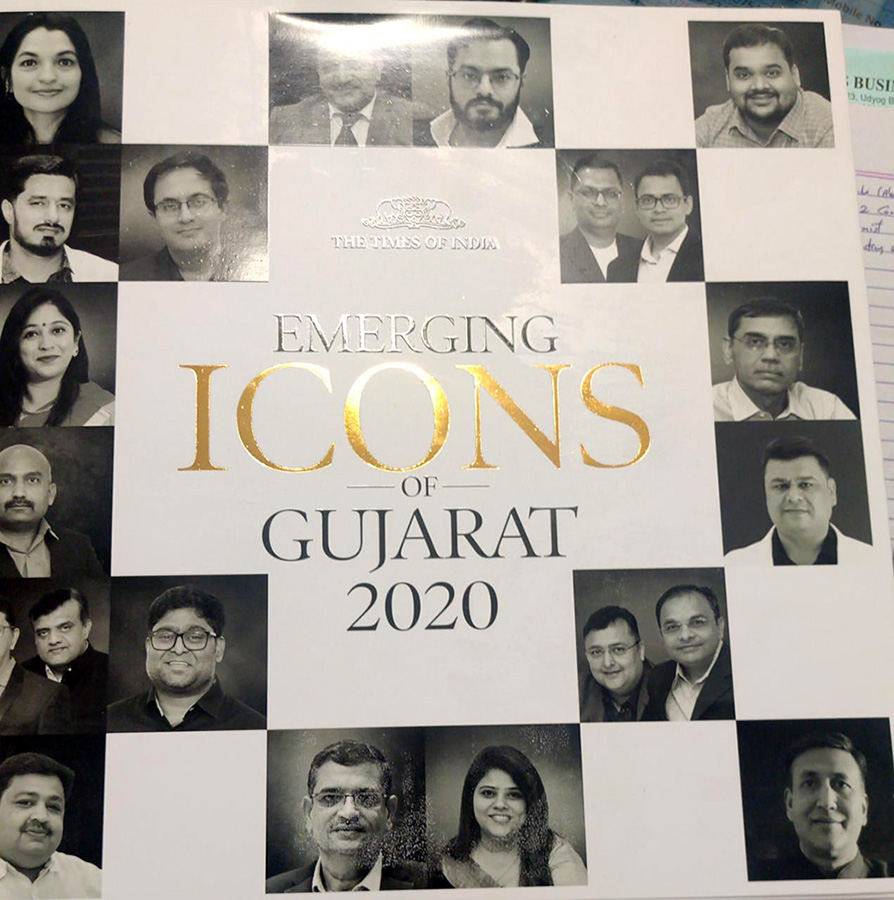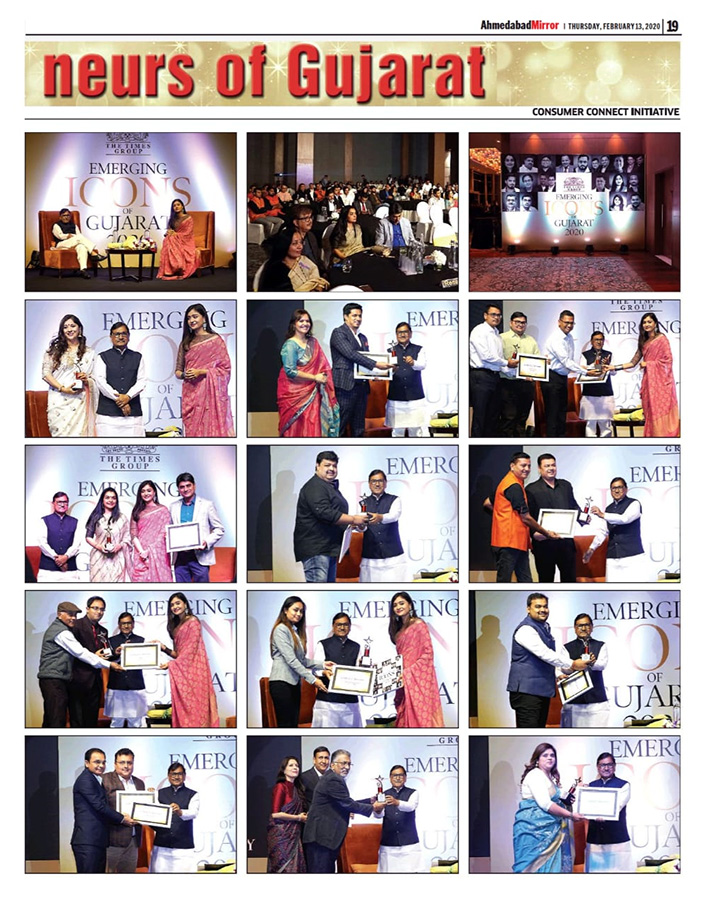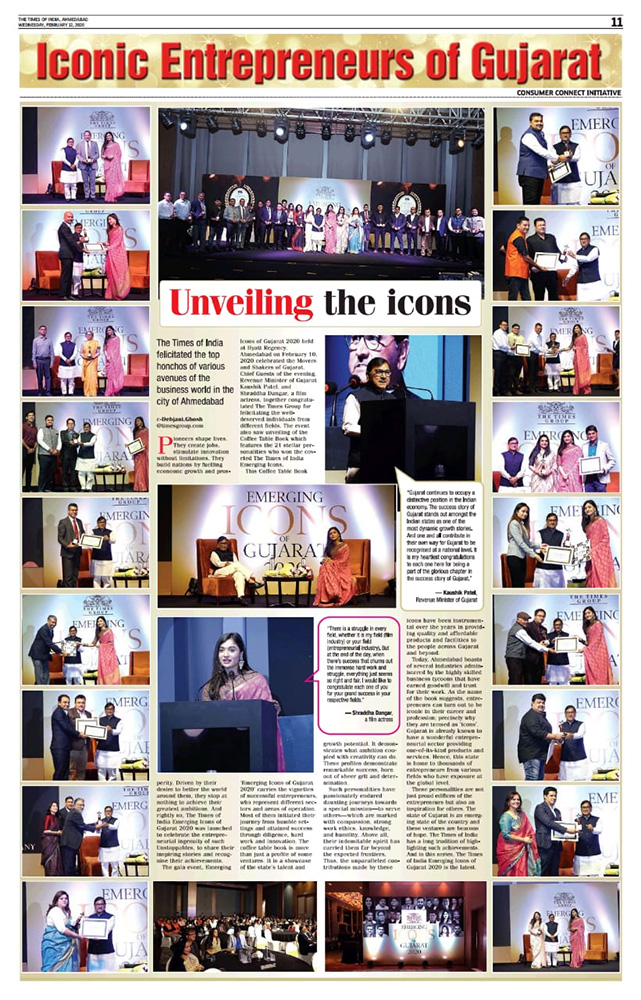 LegalWiz – MojoVersity tie-up

LegalWiz clocks 20% QoQ growth, targets 15000 PSTs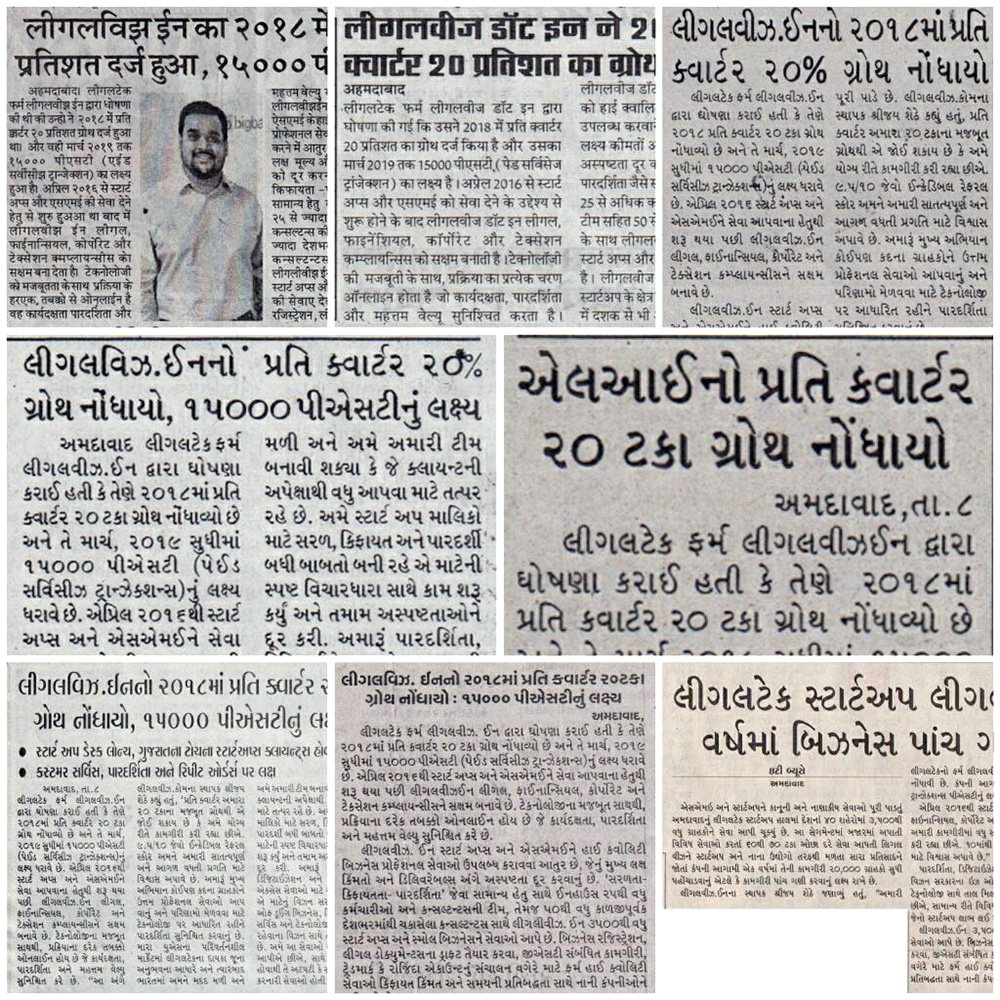 LegalWiz.in launches Partner Services Platform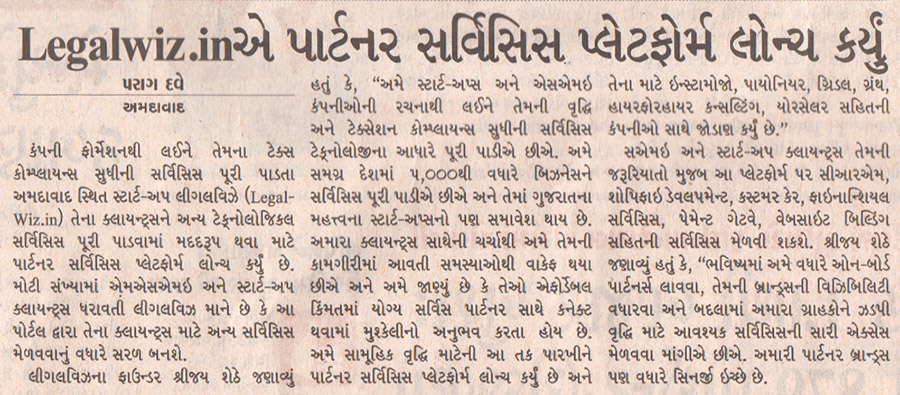 City-based legal tech firm raises funding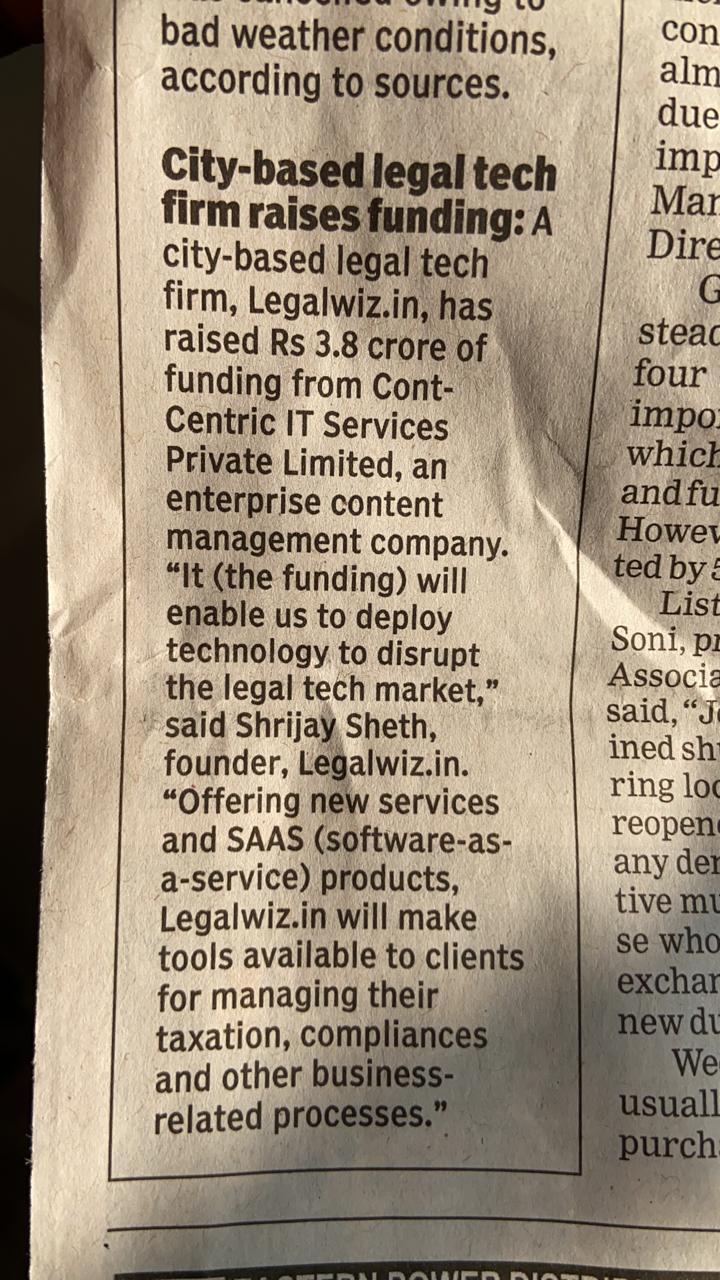 Legal-tech startup on hiring high

Startup workforce in Gujarat shrinks 9% in 2020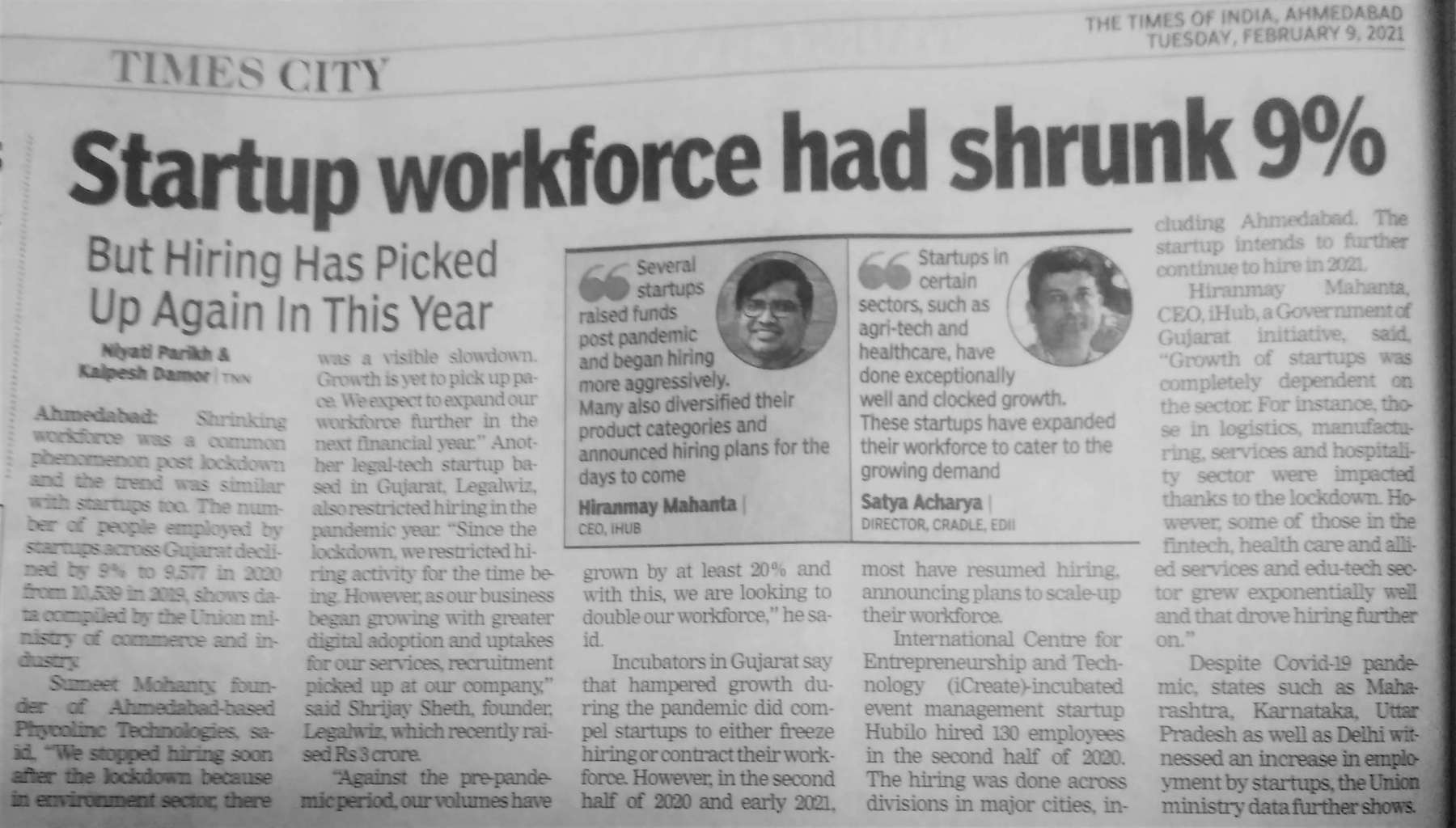 VARIndia Magazine, May 2021 Issue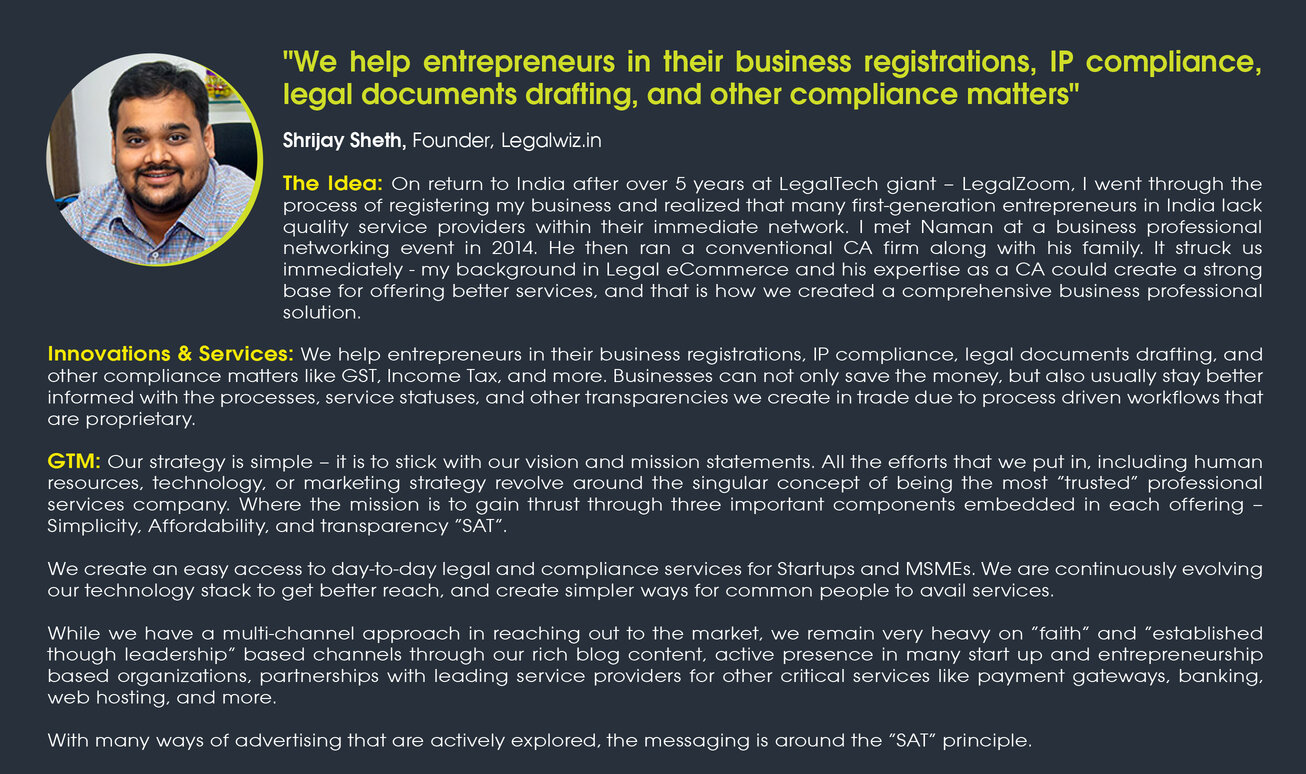 City legal-tech firm teams up with NDBI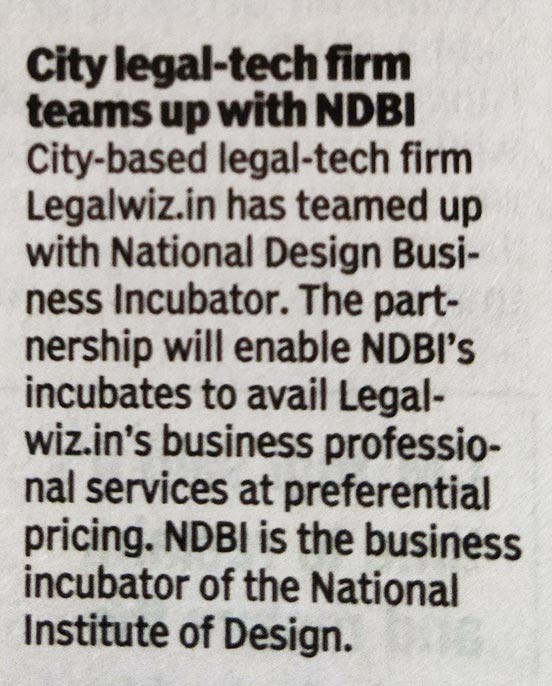 Ahmedabad restaurant brands going global to tickle NRG taste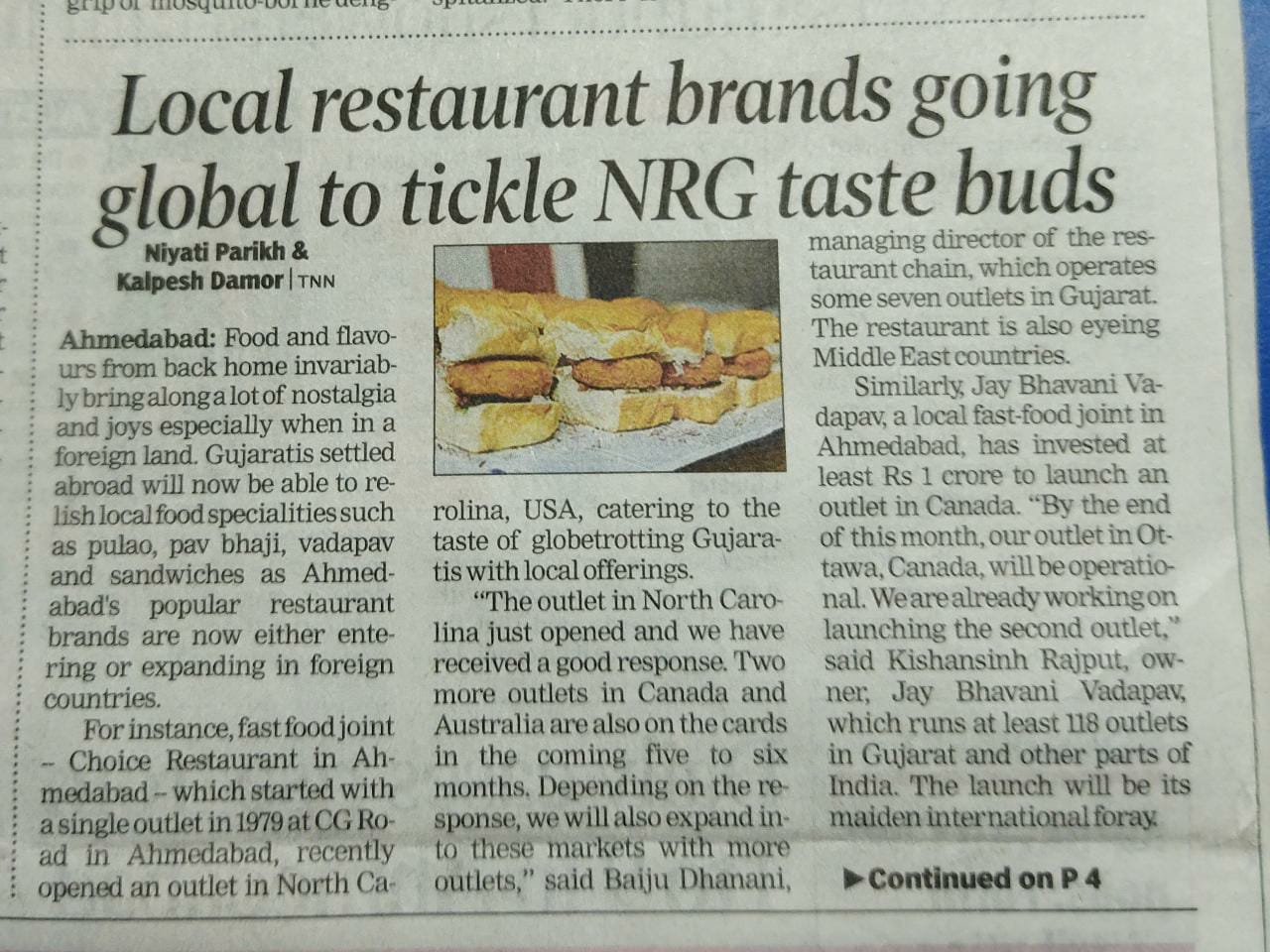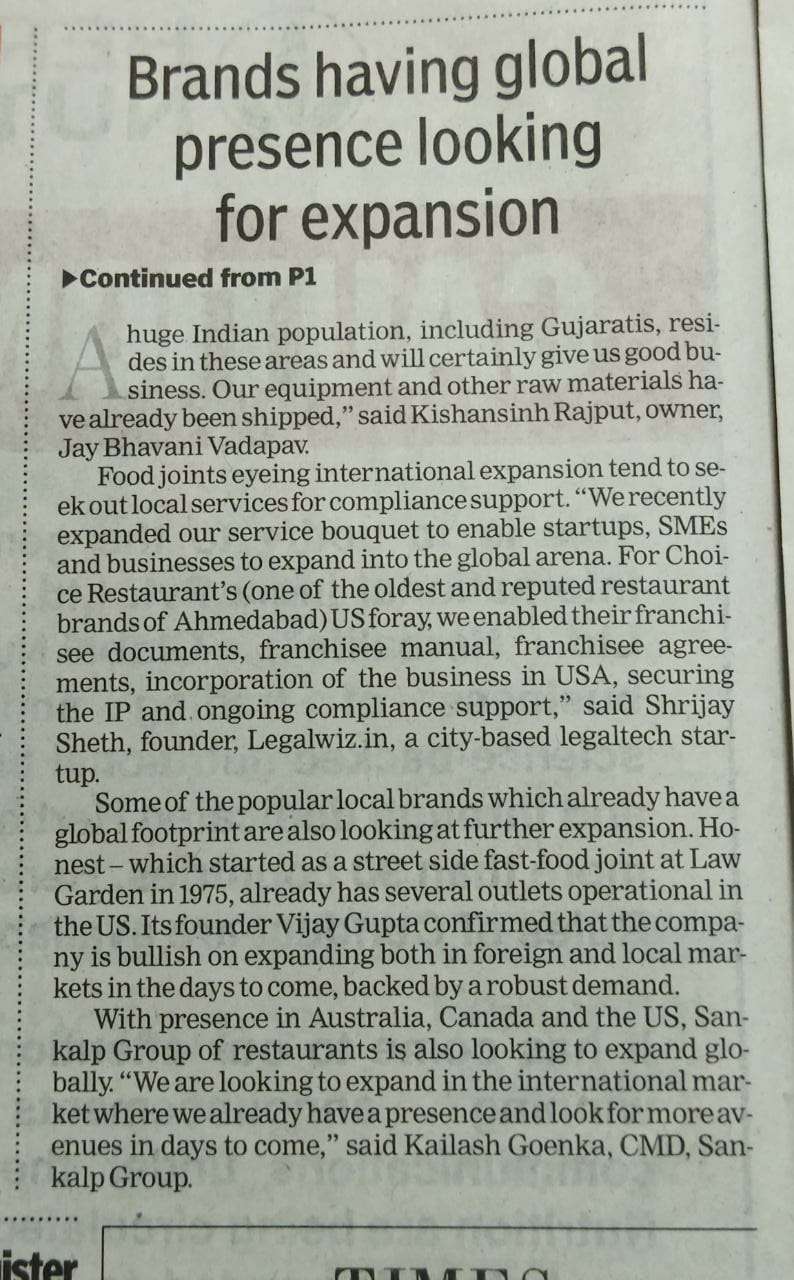 Data Science, Data Privacy and resulting issues: Expert Insights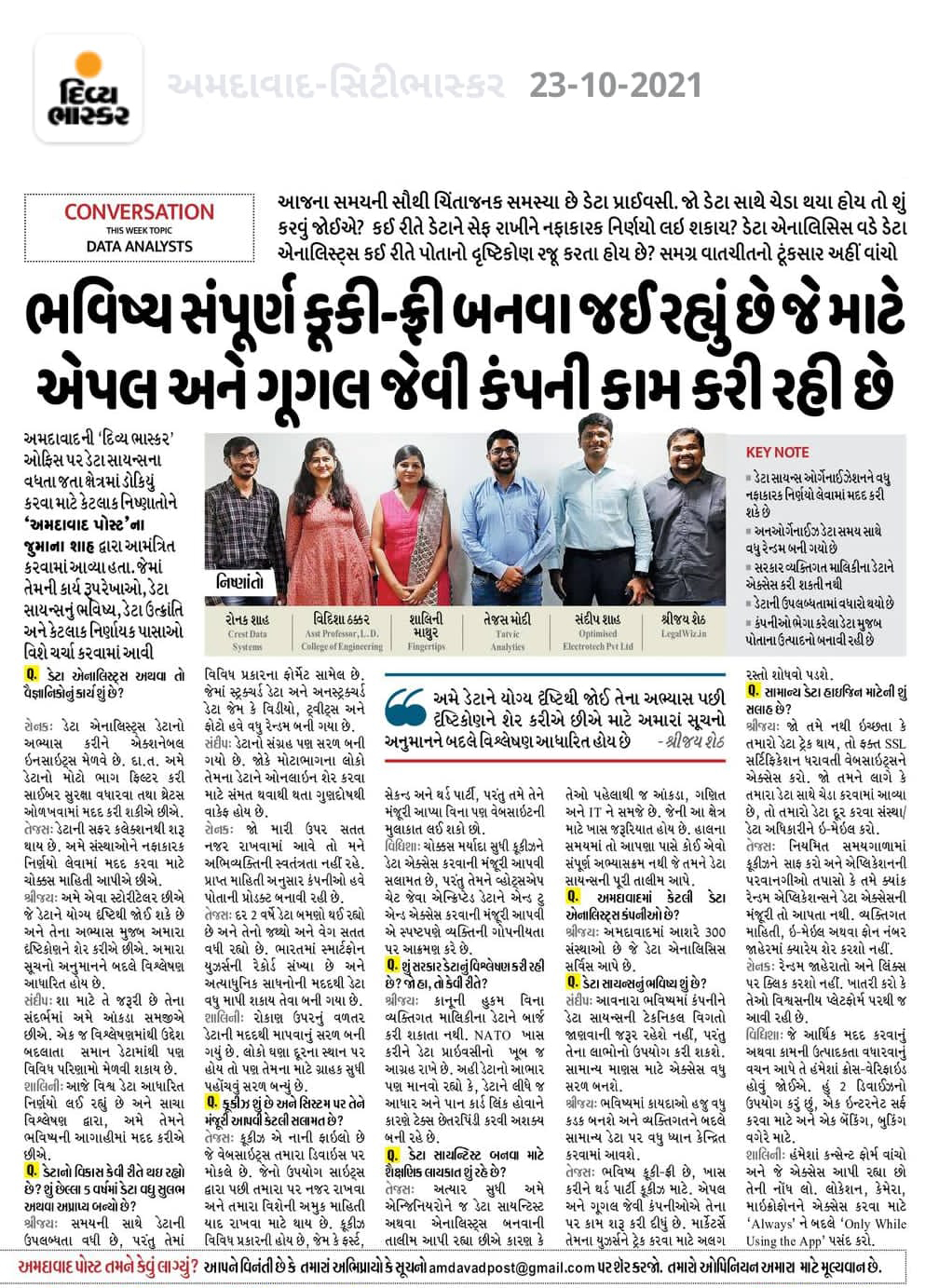 IT Titans Bait Talent...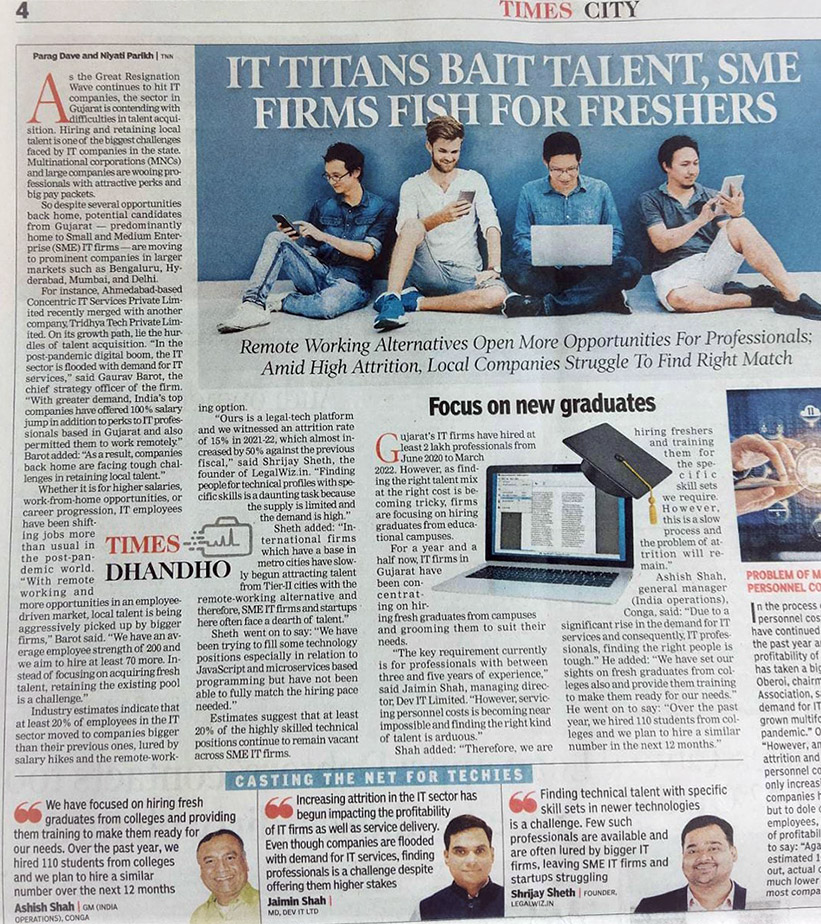 Get your legal work done smartly & efficiently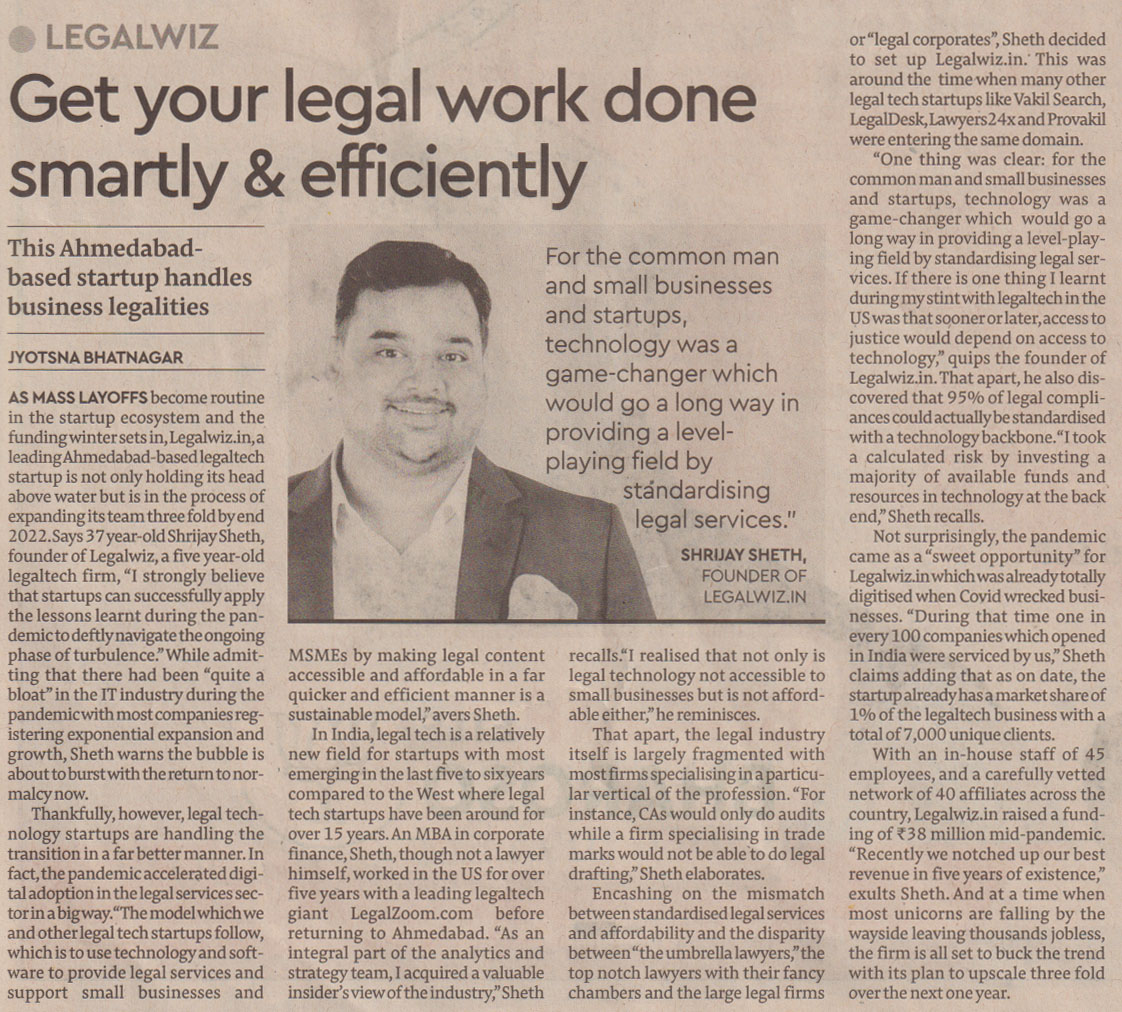 Startups from Gujarat who charted their own path, despite having family business