Form INC-20A: Consequences of delay in filing
A company incorporated on or after 2nd of November 2018 and possessing a share capital (a company limited by guarantee is prerequisite to file such form) shall not begin any business or exercise any borrowing powers until and unless a declaration of commencement of business is filed by a director(which is INC-20A). This has been stated in Section 10A of the companies act in 2013.
This form is submitted to familiarize MCA that subscribers have paid the value of the shares agreed to be taken by them as the date of submission on the form.
Also Read: Annual filing of LLP in Form 8
Time duration to submit E-form INC-20A
Within 180 days from the date of incorporation of the company, this form should be filed. It is time-sensitive and only one-time filing.
Repercussions of not doing so (delay in filing INC-20A)
Mulct on the company,
– Within the 180 days of commencement of the company, if the company has not acquired its business certificate of commencement, it will be liable to pay mulct.
(Non-filing of the mulct would be doubled in amount monthly.)
For instance, if the form is not submitted until 40 days after 180 days, then the penalty would be twice the form's normal fees. Later on, for each day delay, the number of late fees would double in amount.
– Without submitting the form of business commencement, the company would not be allowed to file any form.
The registrar would initiate-Removal of the name of the company.
Preconditions for filing form.
– Separate bank account should be opened with the name of the company.
– Entries of deposited subscribed capital in a bank statement (subscribed at the time of incorporation).
– RBI issued registration certificate (only in case of NBFC) and from any other sectoral regulators if applicable.
– One of the director's digital signature certificate.
– Form has to be certified by affixing the DSC of practicing professionals such as CS/CA/CMA.
Repercussions and mulct for the company for non-compliance.
Companies which do not have acquired the commencement of business certificate will be denied submitting any ROC form with MCA. Further, substantial penalties will be levied for non-compliance from the company and directors as well.
Company's penalty
If a company has not acquired a business certificate within 180 days of its commencement, then the company has to pay the penalty of 50000 rupees.
Suppose the company has not performed any business operation or activity according to the company's registrar, who has a reason to believe so. In that case, the registrar is authorized to terminate the name of the company from his registrar. And the company will be labeled in the strike-out stage.
Directors' penalty
Within 180 days from the commencement date, those directors who have not submitted INC-20A with the government would be liable to pay a penalty of 1000 rupees/day and a maximum of up to 1 lakh rupees to the director.
Appeal
As per the companies (adjudication of penalties) rules, 2014, ROC could not impose a lower fee considering of necessary precondition to levy the minimal penalty for adjudication. Nevertheless, the power to consider facts and diminish the amount of penalty is entitled to the regional director. 
Within the 60 days from receipt of the pronouncement order, an appeal to counter adjudication order can be filed with a particular regional director, ministry of corporate affairs. 
Forms to be submitted with MCA for appeal form no. ADJ (MoA – memorandum of appeal) must be lodged within 60 days from the date of adjudication order.
Also Read: 5 Mandatory Compliances Required to Start a Trading Business
Endnote
Hence, it should be essential for your business to submit the INC-20A form; only you can start your business as it would bring numerous advantages. Non-filing within the prescribed time span could leave your company in uncharted waters with a hefty amount of mulct.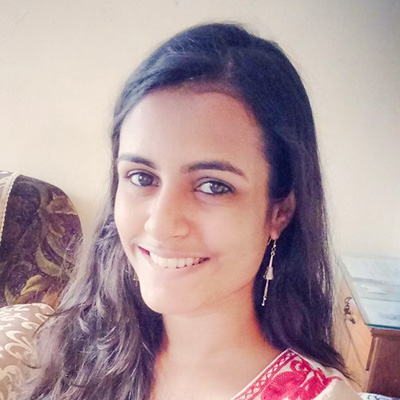 Benazir Shaikh
Benazir Shaikh is a company secretary pursuing her Internship at LegalWiz.in. She prospects to make a career in Legal & Secretarial field.