How to choose the right business structure for your business?
Starting a new business follows a long to-do list. As you master your business part, I want to discuss a crucial part of this setup – choosing the right business structure. Checkout the main business structures in India.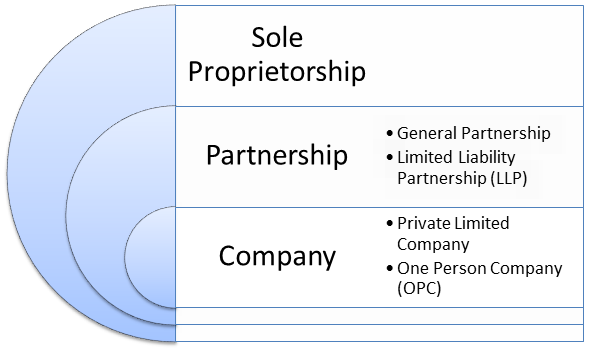 To choose one from various structures can be a daunting task. But, the clarity about the vision and scale of business makes this choice easier. You must know the level of control you want, the level of compliance you will be able to follow, the amount of investment you will require, and more.
The business structure significantly affects the success path of your business. Even if you could change it later, you must make a wise choice in the first place. You need to visit and revisit many factors that determine the right business structure. Here are such factors explained:
Number of Owners
Your options are filtered with this point. Here is a simple classification of structures based on the number of owners.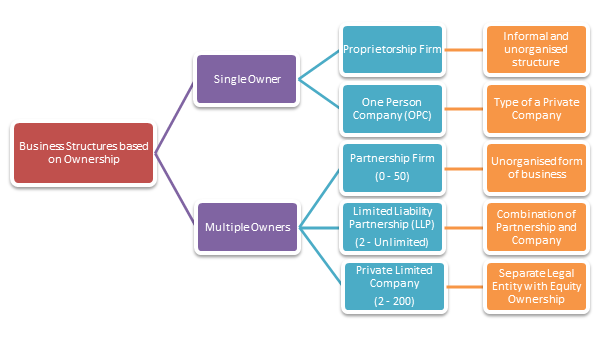 Level of liability and personal risk
The level of risk is associated with the activity and scale of business. Owners would want to protect their personal risk when associated risk is higher. The right business structure can surely reduce the personal risk of the owner. When opted for partnerships, the risk is divided among many partners. Further, Companies and LLP fully protect the liability of the owners with few exceptions. Therefore, a sole owner looking for limiting personal risk may opt for One Person Company.
Control over business decisions
Owners surely desire to hold control over business decisions. The partnership again divides the control among many partners. A partnership offers flexibility. Therefore, partners can decide different rights and responsibilities of all.
In companies, the director(s) have direct control over operational transactions. And for this reason, in most of the Private Companies, the shareholder and directors are same. This works in OPC as well.
You can plan your level of control with your consultant in your preferred structure. But, you can get undivided control only in proprietorship.
Ability to raise or borrow money
If the business is aimed at having a high growth rate requires large funds at various stages. A business itself may not raise all the money on its own. Therefore, the ability to attract investors or to receive loans is very important. Investors and banks prefer to lend their money to more structured entities, as these businesses tend to be safer investments. VCs and Angel Investors tend to prefer Private Companies to invest because of equity ownership.
Registration and maintenance costs
The registration cost in most cases is very similar. However, Proprietorship firms are easy and inexpensive to form. As registration is a one-time cost, you should focus on maintenance cost. It majorly includes the cost of compliance. The compliance level in a company is the highest, followed by an LLP. Continuous and event-based compliance are provided under law. However, you might want to compromise on cost for the benefits offered by a specific structure.
Credibility
Companies and LLP are more credible structures. Professional certification and centralised registration offer them higher credibility. Further, the financial and other data are accessible to the public. Therefore, third parties could easily rely on such structures. But, a structure like a sole proprietorship has very little credibility of its own. Rather it is dependent on the owner's credibility.
Continuity of existence
Businesses heavily depend on promoters. But, it affects the survival of the business. For new businesses, it may not be much important. However, it is surely important in long term, especially, for funding. Investment agencies prefer business continuity for a safer investment. It is best offered by Companies and LLPs. Businesses at the pilot stage can choose an informal structure that is easy to convert later.
Taxation Structure
There is a defined tax structure for each form. Some structures being separate legal entities are taxed directly. Such as Company and LLP. Partnership firm is also a different entity for tax purpose. All these forms attract 30% basic tax (except small company @25%). Income of a Proprietorship firm is taxed in a slab of 5 to 30% post basic exemption limit. You must understand the tax structure of any form to best plan the tax liabilities.
Privacy of documents
Certain business structures require to make all documents part of the public record, accessible to all. While documents in the company are fully accessible to the public, LLP Agreement remains private. If you wish not to disclose the details of your business, choose the structure of your business carefully.
These factors should all be weighed comparing different business structures for the business. There is no perfect company structure that can guarantee perfection in all of these factors. However, if you can prioritise the factors most important to you, you can choose the structure that fits the needs of your business the best. If you find any difficulties finding the right business structure, feel free to connect with LW experts.
Looking for personalised assistance?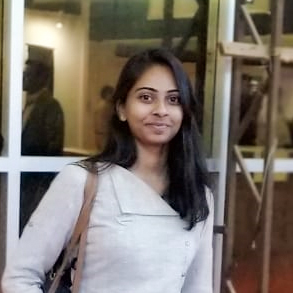 CS Prachi Prajapati
Company Secretary with a forte in content writing! Started as a trainee, she is now leading as a Content Writer and a Product Developer on technical hand of LegalWiz.in. The author finds her prospect to carve out a valuable position in Legal and Secretarial field.