Importance and Benefits of ISO 9001 for Sole Proprietor
Attracting more customers and converting them to loyal clients is the prime focus of every businessperson. Several factors decide how your business attracts new customers while generating loyalty amongst the existing ones. One of these factors includes superior quality.
There are countless definitions about what the term 'quality' signifies. And how does a business indicate all elements of its operations to comply with internationally acceptable quality standards?
That's exactly where an ISO 9001 certification for sole proprietor matters. Especially those businesses with Sole Proprietorship Firm Registration, ISO 9001 certification can prove to be the defining line between colossal failure and astounding success.
Therefore, let's begin by understanding what an ISO 9001 certification is all about.
Understanding ISO 9001
International Standards Organization (ISO) that has headquarters in Geneva, Switzerland, issues quality standards for various business, industrial and other procedures. ISO considers various parameters from around the world before it develops a particular set of standards. ISO 9001 is one among these standards.
In simplest terms. ISO 9001 is a Quality Management System (QMS) standard that is accepted globally. When a business says it holds ISO 9001 certification, it means all their internal operating procedures, from procurement to human resources, finance management to production, customer care to service delivery – comply with international standards.
Generally, a certifying agency will audit all procedures of an organization to verify they comply with ISO 9001 standards before granting certification. Furthermore, this certification requires renewal after three years. This means a business has to ensure it maintains QMS for future renewals.
Importance & Benefit of ISO 9001 for Sole Proprietor
The above definition of ISO 9001 aptly highlights its significance for every business. However, an ISO 9001 certification holds immense importance and benefits for a sole proprietary company.
These benefits are briefly explained below:
Attracts Business Easily
As a sole proprietor company, attracting business can prove a bit cumbersome. That's because the proprietor would assume a sort of 'all-rounder' role. In most instances, a sole proprietor would not have many employees due to budgetary constraints.
In such cases, an ISO 9001 certification helps attract business easily. Your ISO 9001 certification is proof that your business meets QMS that's accepted worldwide. It instils a sense of trust among other organizations that are looking for suppliers, contractors or products and services. In such cases, a sole proprietor business stands better chances of attracting business from quality conscious organizations.
Faster Government Approvals
If you are a sole proprietor and wish to bid for government contracts, an ISO 9001 certification helps a lot. To bid for Central and state government contracts, your business has to get pre-qualified from appropriate departments. This is where an ISO 9001 certification plays a pivotal role. It can help you get pre-qualifications to bid for government tenders and contracts much faster compared to those businesses who do not have an ISO certification.
As you would know, the Indian and state governments launch multi-million Rupee projects. As ISO 9001 certified business and pre-qualifications, you can bid for these lucrative projects. Furthermore, decision-makers usually shortlist ISO certified companies since they meet stringent international standards. However, getting a prestigious government contract also depends on several factors such as your price. Yet, an ISO 9001 certification offers you that leading edge over other bidders.
International Partnerships
The 'Make in India' initiative by the Indian government aims at attracting foreign companies to enter joint ventures or initiate projects with Indian partners. Usually, internal rules and regulations of large foreign corporations stipulate that they deal with ISO certified partners only. That's because the foreign company knows your sole proprietor business complies with global QMS.
Getting foreign partnerships is something that every business looks forward to. It opens doors to prosperity and growth as well as puts your business on the international map. Furthermore, it's also very prestigious to partner with foreign firms, especially for sole proprietor companies. All this translates as more business for your sole proprietary organization.
Attracts Quality Jobseekers
If your sole proprietary business looks at hiring employees, an ISO 9001 certification helps attract better talent. That's because jobseekers with experience look for certain criteria of an organization before they apply. When a sole proprietary business has an ISO 9001 certification, it creates an excellent impression among qualified and experienced job seekers. Hence you can select from the best candidates.
ISO 9001 also covers administration and human resources practices of a business. Hence, job seekers looking for career growth and working for excellent companies would be more eager to opt to work for your sole proprietary company than another, even a non-ISO firm offers slightly better pay. As a sole proprietor, you also benefit because a fresh employee also has to comply with ISO 9001 QMS clauses and hence, ensure proper productivity and working standards.
Builds Customer Confidence & Trust
Researches worldwide clearly prove that customers- whether individuals or companies- usually trust businesses that hold ISO 9001 certification. That's because ISO 9001 also covers QMS in customer care and after-sales service.
When a customer seeks after-sales service, a sole proprietary company has standard operating procedures for all processes. This leads to greater customer satisfaction. And this further translates to customer confidence and trust.
In Conclusion
An ISO 9001 certification isn't merely for prestige or attracting more business. It also helps sole proprietary businesses to emerge as industry leaders by constantly improving quality and standards. Therefore, the importance and benefits of an ISO 9001 for sole proprietor businesses shouldn't be underestimated.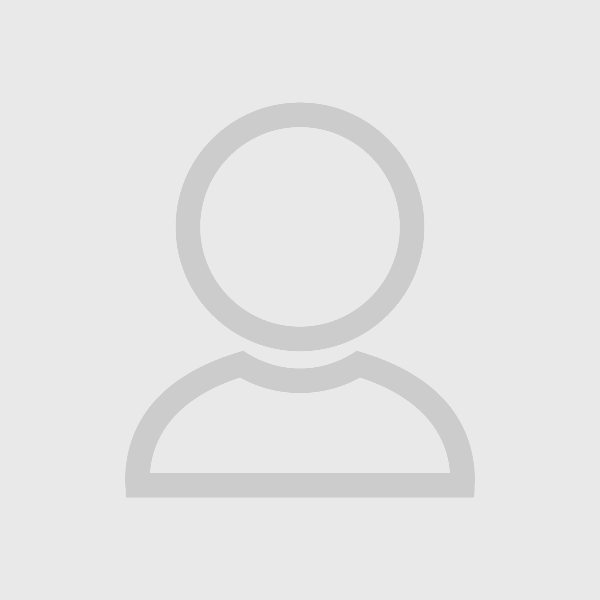 Mitali Roy
Mitali is passionate about blogging and writing. She fondly calls it "the art of words". She is unique and so is her content. Blogging about education is something that she loves doing.