Importance of Terms and Conditions for E-commerce Website
Every day, millions of people visit E-commerce websites. When you visit such a website, the first thing you'll notice is a "terms and conditions" or "terms of service" dialogue box. Only after you click the "I Agree" button will you be able to access the page you're looking for. Do you ever wonder why these E-commerce website Terms and Conditions are so important?
The simplest possible answer is that these terms and conditions govern all the activities for that particular web portal.
In this blog, we will try to understand the importance of terms and conditions for E-commerce websites, from two different perspectives i.e., the Developer and the user.
What Are the Terms and Conditions for E-commerce Websites?
It can be defined as a legally binding Agreement between a user and the website developer. This agreement sets forth all the standard practices and procedures to be followed while using an e-commerce website. We often think that Terms and conditions on e-commerce websites are of no use to us as a consumer.
However, it is high time we realise the importance of these terms and conditions and start acting accordingly before just accepting them.
Importance of Terms and Conditions for E-commerce Website for Customers
There are research studies that prove the majority of users do not spend time reading the Terms and Conditions for eCommerce websites they visit. Let's take a look at some reasons why all consumers should read the terms of service carefully:
To empower yourself
We all know that knowledge is power. Then why take a risk when it comes to technology? When you first visit a website, you can't be sure who is running it, or how your data is going to be affected. If you know how an eCommerce platform functions, the internet becomes a safer space. So empower yourself — carefully understand the terms and conditions before using an E-commerce website.
Showcases the reliability of service providers
This is the primary reason to carefully read the terms of service. You know exactly what you're getting into when you read the terms and conditions for an E-commerce website. The terms of service also provide basic information about the service provider. This is especially important when everything is being handled digitally.
Here's an example to will help you realise why it is important to read website terms and conditions.
The Claim on Immortal Soul!
Dating back to 2010, on April Fool's day, a U.K.-based game seller company 'Gamestation' modified its terms and conditions and added a very interesting clause that gave them the optional right "to claim, for now, and forever more, immortal soul" of all online buyers starting that day.
This was merely a prank and no such clause would ever live up to being valid in a court of law. However, this incident throws light on how careless we can be and what not reading the terms and conditions for eCommerce websites can lead to.
From the Lens of the Website Creator
When you're the Service Provider of an E-commerce website, it becomes your duty to provide the Terms of use in a manner that people can have access to it easily. Here's why users must read the website terms and conditions provided by you.
To save yourself from fake claims from customers
When you are providing services to a million people from all over the world, it becomes very hard to safeguard your interests from unknown faces. In this situation, there might be individuals that might take advantage of this, and make fake claims against you and your website. If such a thing does happen and you have a compliant and valid set of terms and conditions for your E-commerce website, it will be very easy to prove your innocence in a court of law.
To limit your liability from the actions of your users
On social media platforms and other web portals, we cannot control what others post or have to say. Many people post offensive or illegal things. In such a case, you can limit your liability to the users who said and posted such content. Properly curated terms and conditions can protect you from such liability!
Retain IPR claim over your content
When all your content and creative works are available online for the whole world to see, it becomes important to protect your IPR. This clause in the terms and conditions for your E-commerce website can be a saviour. Since website terms and conditions are legally binding, you can sue anyone infringing on your IP rights.
Give out terms related to payment, refund, return, warranties, guarantees, etc.
This is co-related to the first reason why terms of use are important. When you have a set of guidelines covering every aspect of an online transaction available on your website, it becomes easy for you to safeguard your interest from these unknown faces/users.
Ways to Ensure Terms and Conditions for Your E-commerce Websites Are Being Read!
After reading the reasons why terms and conditions are extremely important, let's also figure out how to ensure more and more users read terms and conditions:
Make it simple
When any written text turns out to be wordy, it becomes extremely difficult for an audience to comprehend. To ensure more people are reading the terms of use for your website, you should use a very simple yet efficient set of Terms and conditions.
Keep it short
While drafting the terms and conditions for an E-commerce website, you must keep in mind that users have a short attention span. So, when the text of your terms of use is too lengthy, people will just scroll down and click on the "I Accept". Hence, keeping the terms and conditions short is important to increase customer interaction.
Create Awareness
Users avoid the standard Terms and conditions because most of them are not aware of its legality and effects. So, as the developer, you must ensure that your customers are aware of these effects. You can make a section on your website, which simply states the importance of terms and conditions for your E-commerce website.
Refrain from using standard drafts
When users think the terms of services for all websites are exactly the same, they don't find it worth their time to go ahead and read them all. So, specific terms of service are important to let the users know of your services. This will also in turn increase user interaction.
Have your Terms and Conditions vetted by a Legal Professional!
This is where LegalWiz.in experts can help. Only you have a thorough understanding of how your business functions. LegalWiz.in experts, on the other hand, have a thorough understanding of the legal requirements. So, if you want to get the best version of your terms of service, contact us and our experts will help you draft reliable terms and conditions.
Conclusion
Now that we know the importance of terms and conditions for E-commerce websites, we need to focus on incorporating them into our daily business needs. Being an online service provider LegalWiz.in experts understand your viewpoint and can help you in drafting the best suitable terms and conditions for your website. With our Terms and Conditions Document Drafting Services, you can leave all your legal worries to us!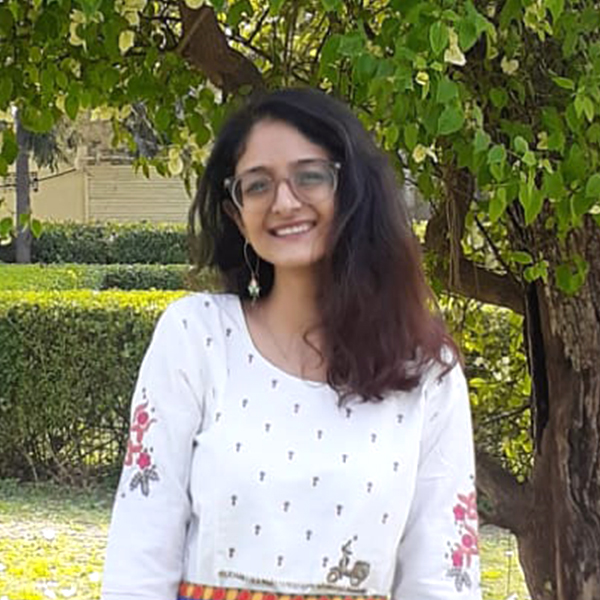 Diksha Shastri
As a writer, Diksha aims to make complex legal subjects easier to comprehend for all. As a Lawyer, she assists startups with their legal and IPR drafting requirements. To understand and further spread awareness about the startup ecosystem is her motto.