Indra Nooyi – Rising from a humble background to a Global role model
Navratri 2021 begins with a bright and vibrant colour, Orange. This colour signifies energy and happiness. On this day, the Hindu Goddess Mata Shailputri, the daughter of mountains, worshipped who is also known as Parvati, Bhavani, and Hemavati. The goddess Shailputri depicts with two hands and a crescent moon on her forehead.
Indra Nooyi is a renowned Indian-American businesswoman leader and a role model for millions of women. Her rise from a humble background to a top leadership role is a saga of determination, hard work, and integrity. She served as the chairperson and CEO of multinational corporation PepsiCo. from 2006 to 2019 who has now joined Amazon's board of directors.
Educational Background
Nooyi was born on 28 October 1955 in Chennai, India, in a South Indian family. Her early education has been done at Holy Angels AIHSS (Anglo Indian Higher Secondary School) in Chennai, India. It is a Roman Catholic private convent school for girls. She graduated from the University of Madras with a bachelor's degree in physics, chemistry, and mathematics in 1974.
In 1976, she earned a master's degree in finance and marketing from the Indian Institute of Management (IIM) in Calcutta. She further achieved a master's degree in 1980 from Yale School of Management in the US.
Nooyi worked as a receptionist to purchase a western suit for her 1st interview while studying at Yale. Nooyi felt uncomfortable in the outfit and got rejection. In the next interview, her teacher advised her to wear clothes that make her feel comfortable. "Hard work" and "Be yourself and show the real self" are the philosophies followed for the rest of her career.
Career Achievements
She is a firm believer in grabbing the opportunity and present the knowledge widely. After getting a master's degree from Yale School of Management, she worked for Johnson & Johnson as a product manager in India. Before that, she has done a summer internship with Booz Allen Hamilton while pursuing a master's in Yale School of Management in the US.
In 1980, she endeavored to the Boston Consulting Group (BCG) as a strategy consultant for 6 years. After that, she worked as Vice President and Director of Corporate Strategy and planning for Motorola Inc.
To the Amazing Journey in Pepsi Co.
The year 1994 brought the golden opportunity in Nooyi's life. She became Senior Vice President at Pepsi Co and later, she recognizes as the company's president and chief financial officer (CFO) in 2001.
In October 2006, she earned the title of CEO. After a lot of hard work and dedication with a vision, she also became chairman of the board in the following year. In the 42 years of Pepsi Co's existence, she was the fifth chairman and CEO of the company. She was the first woman who led the soft drink and snack-food conglomerate.
The revenue of the company increased from $35 billion to nearly $63.5 billion from the year 2006 to 2017. It raised the annual net profit from $2.7 billion to $6.5 billion under her tenure. This became possible only because of her true self and consistent work for the company.
Board of Director at Amazon
At the age of 62, Nooyi becomes a shining star for future generations that nothing is impossible for a woman with strong intentions. It requires enormous persistence. Once, in an interview with Fortune Magazine, she said, "I'm not good at politics, I am just a good worker bee".
She currently serves as a member of the board of directors at Amazon. Her move to join Amazon was praised by many that raised the percentage of women on its board to 45%, which is high for the e-commerce industry.
Inspiring Quotes by Nooyi
I'm very honest, brutally honest. I always look at things from their point of view as well as mine. And I know when to walk away.
When I grew up there was no web, blogging, or tweeting. Where I grew up there was not even television! I met many of my friends in school and college, and they are still my friends.
As a leader, I am strict on myself and I raise the standard for all; however, I am very caring because I want people to excel at what they are doing so that they can aspire to be mine in the future.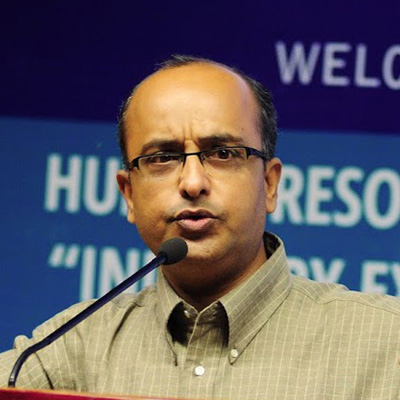 Swapan Dholakia
Swapan Dholakia is a senior professional heading the Communications and Outreach at Legalwiz.in. His current interest areas are trade diplomacy,building synergies, and leveraging Communications to impact society & audiences at large.