LegalWiz.in and the Partner Services Platform
LegalWiz.in is Gujarat's leading LegalTech company – we help Startups and SMEs with business professional services and legal compliances. Founded in April 2016, Legalwiz.in supports more than 5,000 businesses across India and has some of the most prominent startups in Gujarat as clients. With a team of 30+ professionals, the entire cycle from the 1st contact to task completion is incredibly smooth with regular updates and continuous service. This is borne out by our customers giving us a referral rating of 9.6/10. Indeed, over 60% of our business comes from repeat clients and in turn, we become their progress partners.
LegalWiz.in has leveraged technology to shape deliveries so that we offer a best-in-class customer experience. We are invested in technologies that help us build our business and deliver a superior customer experience. Since the basic requirement of our business is delivering services online, technology becomes a core component for us. It has helped us to plug loopholes and bridge gaps in the delivery process and serve our customers better. As we scale, we will continue to invest in technologies that help us shape better experiences.
Since inception, we have focussed on building synergies and co-creation of values. This has helped us build strong working relationships with stalwarts such as Flipkart, Instamojo, Syrow, Payoneer, and others.
Partnering with 1000s of clients in their journeys, we gained insights into many of their working issues. SMEs & StartUps find it quite difficult to connect to the right services partner who will give them a good customer experience for an affordable price – across vital business requirements. Identifying this an as opportunity for synergistic growth, LegalWiz built and launched the Partner Services platform. LegalWiz.in has partnered with Instamojo, Payoneer, Gridle, Granth, Hire4Higher consulting, Yourseller.in, and Syrow. These companies are category leaders and carefully curated on several vital parameters.
Most importantly, Startups & SMEs will not have to rush around seeking reliable service providers. The partner services platform is a one-stop-shop for clients to avail services. The "Partner Services Initiative" is aimed at offering the highest quality of services possible to clients. This will enable them to avail top-notch services at a reasonable cost, so they can focus on building and growing their business. And in turn, they can become more focussed and self-reliant.
Launching an all new portal with great deals for the grab
Turning corporate partnerships beneficial for everyone.
Emphasizing the advantage to SMEs, Mr. Vipin SJ, Manager, Strategic partnerships, Instamojo, says, "Instamojo will be able to serve SMEs even better by leveraging the partner portal by LegalWiz.in – we will further boost our mission to empower SMEs and help them grow further. The synergies we foresee through this platform are huge and we are committed to providing the best services to SMEs"
Reinforcing these views, Mr. Yash Shah, CEO – Gridle, said, "We are really excited to be partnering with Legalwiz.in on this initiative. We believe that building an ecosystem like this is going to offer a quantum leap in value to both their clients and their partners like us. It's a win-win on all fronts."
To further emphasize on technology and synergy, the founders at Syrow,
Rajesh Raju & Ramanamurthy Reddicharla echoes, "During these times when many Indians are launching fresh businesses in line with their true passions, we are honored to partner with Legalwiz. As Legalwiz applies their legal expertise to get companies ready and compliant, Syrow offers these Entrepreneurs and their Businesses complete access to the Omnichannel Customer Service System that delivers the best Customer eXperience round-the-clock. Our 24/7 Customer Support as a Service [CSaaS] model offers Phone, Email, Ticketing and Chat tool support, and it can be scaled as per the requirement with zero capex and minimal opex. So you focus on your core business activities, Syrow will take care of your customer base, and delight them to make them your brand ambassadors "

Bringing together category leaders on a single platform, to help our clients avail best-in-class expertise for a variety of requirements, the Partner Services initiative is focused on catering to an array of vital business requirements like CRM, Shopify development, customer care, Financial services, Payment Gateways, Website building, etc…It will also help build synergies between participating companies and build a more agile, robust ecosystem.
As we move forward, we are looking forward to on-board additional partners, create visibility for their brands, and in turn help our customers get better access to services vital for scaling up. At the same time, partner brands are also looking forward to deeper synergies, lowering their customer acquisition costs, and building a more sustainable acquisition channel to survive and grow during COVID times.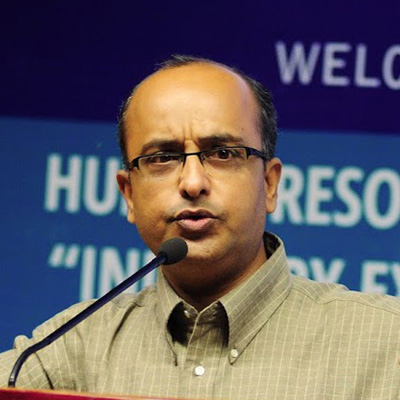 Swapan Dholakia
Swapan Dholakia is a senior professional heading the Communications and Outreach at Legalwiz.in. His current interest areas are trade diplomacy,building synergies, and leveraging Communications to impact society & audiences at large.