Starting your business in a foreign land: Pros and Cons with other factors to consider
A branch office of any company signifies one of the ways by which a foreign company can set up its footprint on a specified market. It is to be perceived as a dependent structure to its parent company, hence, any liabilities and decisions of the branch come under the parent company's responsibility.
While starting a branch office in a foreign land, there are multiple aspects that one should heed, such as legislation that governs and regulates these types of companies' activities. It does not matter where the branch office will be opening, but it will be compulsory to register the entity legally with the concerned jurisdiction authorities.
Also Read: Foreign Companies in India – Provisions at glance
Additionally, it is requisite to possess a registered office and employ employees abiding by the respective states' employment law, and it can also be needed to acquire special approvals and licenses.
Benefits of starting a branch office
Though the branch office is a secondary entity to its parent company, it will possess the right to independently conduct business activities. Moreover, it should be registered with the commercial registry in the country where it has been located, even though the primary legislation under which it is supervised is one parent company.
It can be utilized for performing business activities as well. Still, it is usually more suitable for acquiring credibility in the respective market. It has lesser registration and operational and functional costs. This could be an advantage when the investors' business plans include more secondary capital for the foreign market's enlargement. Generally, it is feasible for projects that have a lower risk. In the eventuality in which branch office requires to be shut down, winding up will be much easier and straightforward, for instance in Europe.
Drawbacks of the branch office
On the other side, starting a branch office in a foreign land comes with few drawbacks and the parent company's full liability towards the branch. On the bases where the branch office is located, the administration costs can be identical to a local-based company, a situation met in Germany.
It does not matter where the company is incorporated, a branch requires to have an individual who is responsible for its activities and respective representatives, generally, who is needed to be either a resident of the selected country, either a person who has a residency permit from the local authorities, has a high level of responsibility if the company would face the financial travails.
It is also requisite to know that while beginning a branch office, for example, in Europe, it does not matter if a parent company is located in a country that is a member state of the EU or not, the branch is legally needed to reveal a set of information according to 11th council directive 89/666/EEC.
Other factors
It is always pragmatic to begin your business on a low front with an aspiration to make it large later on with time. For instance, one might select one or two products to offer your foreign customers in the beginning or outsource manufacture with the room to change it into in-house as you move forward and gain knowledge. Initially, maintaining supreme flexibility enables one to test the market's uncharted waters before allocating all the resources into it.
As we all know that businesses can fail for multiple reasons, one of the common causes is inadequate start-up capital, to begin with, usually coming from the business owners' optimistic estimation of profits & revenues. Starting a new business is tedious beneath the best environment, but it becomes more complicated when the business operations are remote, and the business environment is unforeseeable.
Also Read: FATCA & CRS – Declaration, Regulations & Requirements
While calculating your estimation, be conservative on forecasting revenues and liberal while forecasting expenses. Predict that your cash-flow, break-even (it is the point when money comes in meets or goes beyond the money that is going out) would be longer than you might have expected at the beginning.
Final Thoughts
Prior to entering into a foreign business market, always keep your exit strategy handy, and be aware of signals that might prompt your retreat. If things go wrong, you will want to recover your investment as much as possible, thus locating any limitations on selling or valuing your business and potential buyers if you are not left with any other problems under the pile of problems. Starting a new business in the new country can be extremely profitable for all the involved parties when executed thoroughly and thoughtfully, along with pragmatic anticipation to safeguard against the possible adverse outcomes.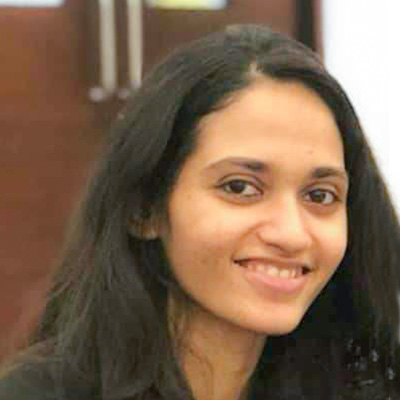 Jaina Shah
Jaina Shah is associated with Legalwiz.in as an operational executive and business adviser. Her prowess is in corporate management, legal drafting and IPR. She holds degree of B.Com- LLB.