The significance of accounting and bookkeeping for businesses
Overview
A smooth business operation requires a backbone of accounting and bookkeeping. No matter the business size, the importance of Accounting and Bookkeeping Services for startups, MSMEs and even corporates remain perennial.
Here is where the need for bookkeeping comes in. The size of the business does not matter as it is an essential aspect that all businesses should abide by. Many businesses fail due to improperly managed accounts and financial mismanagement.
Now let's get into the core of the topic to understand it better.
What is Accounting?
It is a process to keep a track of business' financial status. It starts with the process of bookkeeping and finishes with reporting data and information as a financial statement at the end of every financial year.
1. Evaluating business performance
Financial records reflect the company's financial position. This also leads to comparing accounts of previous years with that of the current one to keep a track of business results.
2. Manage and monitor cash flow
Keep a close watch on the working capital and cash requirements to gauge business' financial standings. This is only possible if your books of accounts are well-organized.
3. Keeping business compliant
A company will realise its duties if it records the liabilities with precision. The timely payment of registrations and payments ensure that it stays compliant.
4. Ease of future projections and budgeting
The accounting data helps in preparing the budget targeted towards a specific business strategy. It also helps the company in by providing it with many different financial reports that are essential for day-to-day business operations.
5. Simplified Filings
Filing statements with regulators and stock exchanges for tax are simplified with accounting. Filing formalities are fulfilled with least efforts with ROC and stock exchange (if a listed company)
connect with team legalwiz.in
Looking for a reliable accounting service provider?
What is Bookkeeping?
It is a timely recording of the company's financials and managing its book of accounts. An individual person or an organization maintains this in an orderly method with all the financial information-involving purchases, sales, receipts and payments.
Why is bookkeeping important for business?
1. Better financial analysis and management
Cash flow management is one of the most important things to focus on. Unorganized account management will have you end up doing everything in the last moment. In addition, this can create issues in terms of decision-making company. Bookkeeping can organise it from up-to-date follow-ups, invoicing and on-time payment for suppliers for suppliers.
2. Fulfilment of Tax Obligations
To keep track of any information and documents, bookkeeping is vital. You don't have to rush anymore to find all those bills or try remembering expenses when the time for filing tax returns comes. An organized balance sheet can sort all your queries related to cash flow, profit, and loss, which gives you ample time to focus on important things like tax saving and finance management.
3. Reporting to Investors is Easy
The books of accounts have all the information relating to the company financials so making reports and gauging the company's' financial status is easy. It comprises of charts, graphs to lists of data, that makes it easier to build trust in the company, as there would be no confusing information. This will increase the investor's trust in the business.
4. Business Planning is Easy
The habit of bookkeeping makes business planning much easier. One will always have a track of all financial details and know if the company is on the right track.
5. Proper Record Keeping as Required by Law
Bookkeeping keeps record keeping properly organized from small to big/invoice. It makes the retrieval process easy during an audit.
Accounting and bookkeeping are followed by the auditing process. Know when auditing is mandatory for business based on its structure.
Conclusion
Though the habit of bookkeeping looks irrelevant, it is the major step that can decide your company's future. From fulfilling tax compliance to bringing in investors, book-keeping and accounting help in many ways. Choose a trustworthy bookkeeping service (offline or online) for your business to take data-backed decisions.
LegalWiz.in provides bookkeeping services that help in keeping your financial records up to date. Make sure your financial management is done timely and by professionals as it is crucial to a company and can make it or break it.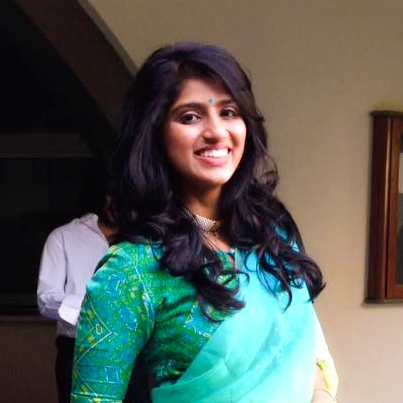 Kahini Jhaveri
Kahini Jhaveri is an IP specialist at LegalWiz.in, with a keen interest in content creation. She holds a B.A. LLB honours from Institute of Law, Nirma University, Ahmedabad. Kahini specializes in Intellectual Properties, specifically Trademark Law.