Trademarks Related to Media & Entertainment Industry
Introduction
A trademark is a phrase, word, design, or symbol that differentiates and identifies the source of goods of one party from those of others in the market. It safeguards a brand by ensuring that no one can take off the goodwill which provides the brand with its value. The trademark registration has been defined under Section 2(ZB) of Trade Marks Act, 1999, as a mark which is capable of being represented graphically. The mark should be capable of being differentiated between one party's goods/services to that of others and may contain the shape of goods, its packaging and a combination of colours. It is crucial to conduct trademark registration for media and entertainment in India.
In this blog, we would discuss the role of trademarks in media and entertainment. It is an industry where name is everything, and the title can make or break the song or movie. The flourishing media industry has made the role of a trademark even more crucial. Trademark protects the artist's reputation and goodwill.
Looking to trademark your media work?
Choose Trademark Registration by LegalWiz.in Professionals.
Trademark Law in the Media and Entertainment Industry
The significance of a differentiable trademark in the media and entertainment industry cannot be undermined. A band or artist's name is one of the, if not, the most vital features in a musician's career as it offers a unique identity to the creator of the song. It is this identity that primarily characterises artists in people's minds. The association of a song with a particular song title or brand name is what provides that band or artist actual value. The same goes for the film titles, and it can also be protected. Film titles can be registered with several societies or associations like the Indian motion pictures producer's association or the association of Motion pictures and Television programme producers and so forth in India.
The Safeguarding Movie Title and Trademark Law of India
The media and entertainment industry is one of the biggest and most significant producers of films in the world. Bollywood produces almost 1200 films annually, more than any other movie industry worldwide, and generates a box office revenue of nearly $1.8 billion yearly. The GoI allocated the Indian film industry the status of the industry in 2001. It has resulted in its quick evolution with the foray of many foreign players and investors, including Viacom Motion Pictures, 20th-century fox, Warner brothers and so forth. This shift is enormous; nonetheless, IP issues primarily concerning controversies over using deceptively identical titles or other ways of unauthorised adoption of titles of films, infringement of trademarks and copyrights, and bypassing have also risen.
Safeguarding 'Song Titles' Under Trademark Act, 1999
Song owners can claim the copyright of a song title only if the title is a substantial part of the work itself in India. As the title makes the link with the original work, it might also be registered under the Trade Marks Act 1999. Registration of the song's title is rare in India. 'Why this Kolaveri di' by Dhanush was the first song to be registered under the Trade Marks Act.
Nonetheless, the application was opposed, and Sony music entertainment private limited has not been allocated protection. Trademark registration under classes 9 and 41 would help the owner of a trademark to protect the title and exploit it to make CDs and cassettes, and so forth. Due to the lack of precedents and clarity regarding the registration of song titles as trademarks, there are plenty of questions on which there is ambiguity in the law. Another issue with the registration of song titles in the media and entertainment industry is that, if the trademark is not being used by anyone continuously for a period of five years then, any third party can request the trademark registry for removal of such trademark from the trademark register due to non-use. That may cause the trademark owners to lose the trademark.
Scope of Safeguarding Trade Dress in the Indian Context
Trade dress means the visual aspect of a product containing its shape, packaging, colour combination and so forth, which might be registered and safeguarded from being used by rivals in their business and services. Its purpose is to protect consumers from advertently identical-looking products made to deceive consumers by making them believe they are purchasing a different product from the one they intend to purchase. Trade dress has not been stated specifically in the Trade Marks Act 1999. Still, section 2 of the act offers a statutory framework to safeguard trade dress by expanding the definition of trademarks to contain the shape of goods, packaging, and a combination of colours.
Do you know that someone can infringe your trademark to use it for their benefit?
Read about 5 Famous Trademark Infringement Cases
Initial Interest Confusion Doctrine's Application in Trademarking a Movie Title
Consumers are likely to be baffled if two more identical goods/services use a trademark of a similar nature. Media and Entertainment Companies take advantage of it and design trademarks resembling the famous brand to exploit its image. It is known as initial interest confusion. This doctrine becomes relevant when it comes to movie titles as section 29 of the Trade Mark Act, 1999, mentions that a registered trademark is breached if the deceptive similarity between two marks results in the likelihood of confusion concerning the source of the marks.
About us –
LegalWiz.in is the perfect place to start if you want to register a trademark. Register a trademark online from the convenience of your home. If you want assistance, our professionals are only a phone call away. We make brand protection simple and inexpensive. So, what are you waiting for? Get started right away!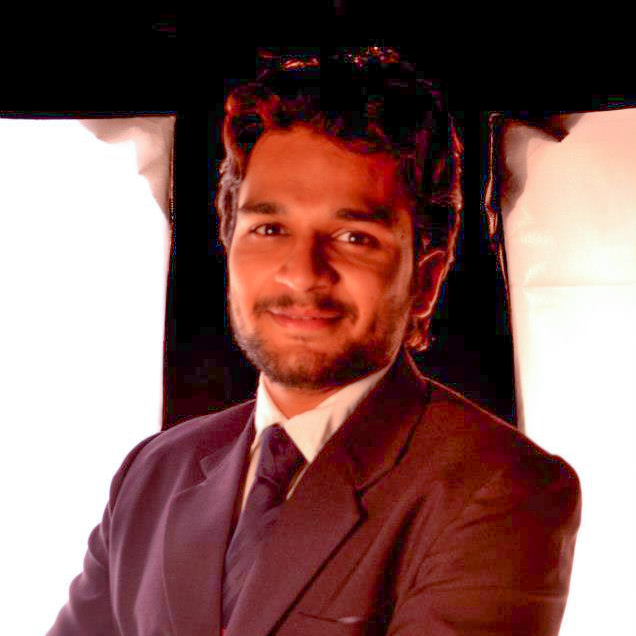 Karan Dave
Karan Dave is a seasoned writer associated as a content expert with Legalwiz.in. He has blended his interests in business solutions and starup economy with the writing capabilities to provide resourceful information for varied audiences.