Understanding the Types and Duties of Directors
Private companies are one of India's most known businesses. Under businesses with pvt ltd company registration, the managers play a critical role in the incorporation and post-joining process. The directors of organizations are responsible for the management of their organizations and have duties against the leaders of the company, its accomplices, and the Government. As a manager, you need specific powers to help the company move forward.
Looking to Add/Remove director in private company?.
Consult LegalWiz.in experts for change of directors.
First Directors
In the articles of association, the first directors of most organizations are appointed. If it is not specified in articles, the Memorandum of Association subscribers who are individuals shall be deemed until the directors have been duly elected.
Additional Directors
When special provisions are made in the Articles of Association, the Board may, in its opinion, designate additional directors where it finds it necessary and appropriate. A person who does not become a director at a general assembly can not, however, be appointed an addressee. This has a short term of office, which is to be held on the day after the Annual General Assembly or the last day on which the meeting should have taken place, whichever before.
Alternate Director
The Alternate Director is someone who, in the course of his absence, will be named by the Board of Directors for a duration not less than three months from India to replace a director called an "initial director."
Nominee Directors
Subject to the Articles of the Company, the Board may, under any legislation or agreement, appoint any individual to be appointed director by any financial institution. Banks and private value speculators who grant obligations or value assistance to an organization mostly have a condition for their delegate 's appointment to the Board of the Organization concerned. These nominees are called the Director Nominated.
Resident director
Each Private Ltd shall have no less than one director residing in India for a total of no less than 182 days from the date of incorporation, in the previous calendar year.
Managing Directors
A Managing Director is a person having immense control and powers over the company's endeavors to which the Board of Directors refers. The Director has the power to prohibit regulatory acts of a routine nature when so authorized by the Board such as the power to affix the common seal of the company to any document or to draw and endorse any cheque on the account of the company in any bank and so forth.
Full-Time/ Executive Director
An Executive Director is a director who is in the full-time employment of the company and has a significant personal interest in the company as this is major his source of income.
Ordinary Director
An ordinary manager is a primary manager who attends a company's Board of directors and participates in matters before the Board. These directors are hardly managers nor managers in full time.
Understand who is a company director and essentials they need to abide by.
Read to know about private limited company directors.
Director Duties
By the company law of 2013, the mentioned duties and liabilities have been imposed mostly on directors of companies:
A company director shall act in accordance with the Articles of Association of the company.
To promote the company's objectives, a director of the company should act in good faith for the benefit of the organization in general and to the greatest advantage of its partners.
A company director should carry out his duties with proper and sensitive attention, expertise, and industriousness and may exercise free judgment.
A company manager shall not participate in a situation in which a company manager has a direct or indirect interest that conflicts or may conflict with the company's interest.
A manager of a corporation should not make or endeavor to perform any undue recovery, or benefit to himself or to his relatives, accomplices, or partners and, if the manager is found liable, he could be subject to payment of an amount equivalent to that collection.
A company director shall not relegate his office and any work so carried out shall be void.
When a director of the company is contrary to this section, he shall be punished with a fine, not below one Lakh Rupees, which may extend to five Lakh Rupees.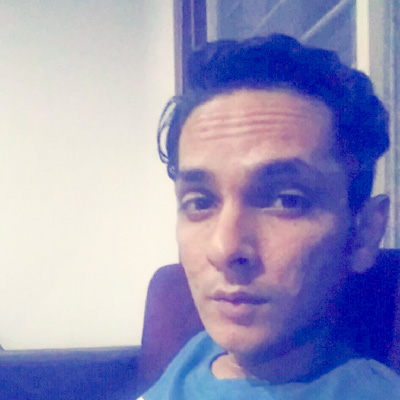 Devarshi Dave
Devarshi Dave is an Associate Company Secretary and has completed his Masters and SAP (FiCo) from Ahmedabad. Having experience in handling Private Limited Company and LLP incorporation processes is currently working with LegalWiz as an ACS with the Business Advisory team.