What are the essentials to starting a food business?
Do you want to start a food business during this pandemic but unsure where to start? Before the pandemic, research shows that the global foodservice market size is expected to reach $4.2 trillion by 2024. And if you think that the global pandemic has stopped this growth, then it might surprise you that hundreds of food businesses around the world were started in the middle of the pandemic. Now is the perfect time for you to open your dream food business and we have prepared an easy guide that will walk you through starting a food business.
Create a solid business plan
Before jumping into any venture or investment, the first thing that you need to do is thorough research. As a future business owner, you need to study the landscape of the food industry, available trends and opportunities, and learn about your competition. You can answer these four questions to help you get started on your business plan.
1.1 Who are your target customers?
Knowing your target customers will allow you to create a meal-offering that is relevant to them. This will also enable you to plan out your store design appropriately. You need to know who will buy your product and why they will buy it to create a plan on how they will buy it and where they will buy it from. All this information will give you a clear understanding of your target market.
1.2 What is your unique value proposition?
Because there are already existing food businesses in your area, you need to know what will make your food business unique and stand out among others. Based on your target customers, you can now define the method of ordering and delivery of your products to your customers to suit their needs and expectations. It can also help you define which type of food business applies to your target segment- cloud kitchen, food truck, fast-food chain, meal delivery, and others.
1.3 Who are your competitors?
Instead of fearing your competitors, you can now take advantage of their current operations to improve your food business. You can benchmark the strategies they are implementing and improve them to suit your brand. For instance, if they are currently using digital platforms to accept orders from customers, you can look into their platform and study its UI/UX if it is applicable to your target customers. You can also look into the services that are not currently providing that you can possibly offer.
1.4 What is your brand and style?
Now that you know the backbone of your planned food business, you can look into how you will market your brand to make it stand out. You can start planning the name of your brand that is easy to remember and has strong retention. You also need to plan the color scheme of your brand on your company logo, staff uniform, store design, and future marketing promos.
Looking to start a food business in India?
Get FSSAI registration done with the help of LegalWiz.in experts.
Look for financial support and resources
Most business owners are hesitant to start a business because of its risky nature. Instead of using your personal funds to start your business, you can use different instruments available in the market.
Commercial banks give out competitive rates when availing of a business loan. Not only will you be able to fully finance your business without draining your savings, but bank managers can also give you sound financial advice in your operations.
Family and friends can also help you out if bank financing is a challenge. Your friends and family will then help you build a successful business because they have invested in it.
Government aid is also another option that you can consider. There are different stimulus packages offered to business owners to restart the local economy.

Look for an equity partner who will invest in your business. Restaurant owners with available cash will invest in your business to expand their portfolio. You just have to make sure that you put all agreements and payout details in writing. 
Crowdfunding is another popular method wherein there will be several online donors who will invest in your business. In return, you can offer them discounted services or repay them when your business is already profitable. Simply list your business venture on online platforms such as Kickstarter, Fundable, and GoFundMe.
Construct the site and design your outlet
Once your funding is secured, you can start with the construction of the site in your chosen location. You have to ensure that the placement of your equipment and facilities is optimal and will support efficient day-to-day operations of your food business. You also have to consider the design elements and furniture that you will use in your outlet. These should be aligned with the brand and style that you have identified in the business plan. In addition, look for fixtures and furniture that are easy to maintain and repair to lessen maintenance costs in the future.
Purchase reputable equipment, tools, and raw materials.
As a food business owner, your main objective is to serve great-tasting food in a world-class friendly service that has a consistent quality all throughout your daily operations.
Your kitchen equipment and tools must be in good working conditions to yield consistent results. It is better to purchase equipment from commercial providers because these will have longer warranty periods, on-call service support, and better durability. Some commercial providers also offer rental options to minimize your initial investment cost.
A point-of-sale (POS) system from a reputable company is a must to ensure proper accounting of your sales. For a better handle on your profit margins, you may want to invest in a Restaurant Management System (RMS) that includes the traditional POS functions. You can extract data from your RMS that can help you expand your business. For instance, your RMS system can provide you with a list of your top-selling items during peak hours and how much money you make on each one of them. This data point will then help you plan your raw material inventory ahead of time. Your RMS system can also enable you to scale up your operations when doing digital transformation. If it is fully integrated into different order aggregators, you can get more orders online without additional administrative tasks on your end.
Look for raw material suppliers that have a strong supply chain to ensure that you will have consistent stocks every operating day. Check if there are local suppliers available in your area for faster transaction and communication.
Get licenses and permits
The next step is to make sure that you are legally allowed to operate the food business and to sell products to customers. There are different regulations and requirements that you need to submit when processing permits. It is recommended to get in touch with your local government office for the list of requirements needed. During your session, inform them of the products that you are planning to sell because some require special permits such as a liquor permit and reselling license for raw materials. Some permits may also take a few weeks to be processed so make sure that you ask about the lead times for each permit.
Hire the right people
Based on your food business venture, you need to hire employees that will support your day-to-day operations. Your business should have enough manpower to cook, assemble, and deliver orders during peak hours. If you open a cloud kitchen or food truck with limited space, you can only assign a few people per shift. But if you open a fast-food chain, you can employ more employees that can also help you in different functions such as accounting, marketing, and auditing. Be sure to check their work experience and track record so that your people can also help you improve your business. It is also advisable to conduct face-to-face interviews to gauge if their personality will fit your business culture and call their listed references to do a background check.
Create your online presence and advertise your business
To attract more customers to buy your products, you need to create an online presence. You can easily register your business on Google My Business to start your online activities. You can update your operating hours and contact details that customers can view just by googling your business name. Next is to create social media accounts where you can post promotions about your opening day. You can also post mouthwatering photos of your products to create hype. You may also consider creating a website that will allow your customers to view your company information and product offering. In the future, you can turn this into an online ordering platform too.
Looking to get started with a new food brand?
Choose Trademark Registration by LegalWiz.in Professionals.
Operate your dream food business
Now that you are ready to open your business, the next step is to operate it. You can opt for a soft opening and invite your friends and family who will act like your customers. This simulation exercise will allow your staff to get in the motion of operations. During the soft opening, you can observe which processes and systems need to be improved to have a smoother flow during your opening day. Always remember that consistent product quality and friendly service will be greatly appreciated by your customers. This will also make them remember your brand and your unique value proposition. Once you have a steady flow of customers, you can start to give out surveys to learn about their needs that you can use for your next menu offering or promotions.
Starting a food business can be challenging and daunting but with the help of these 8 steps, you can easily navigate your way in opening your dream business. If you invest more time and resources during your planning phase, you will encounter fewer bumps and be better at managing risks along the way. Always remember that you need to continually improve your operations to keep up with the competition and to stay ahead of the curve.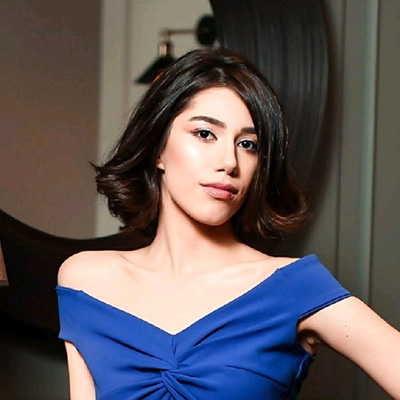 Aida Grigoryan
Aida Grigoryan is a content writer and content marketer who writes on SaaS and eCommerce marketing. She has contributed to 30+ publications with her articles and guides. The content she writes helps SaaS & eCommerce companies get better at promoting their products.