What are the requirements for obtaining a drug license in India?
Basics of Drugs License
No person can start or continue a business dealing with drugs or cosmetics in India unless an appropriate license is obtained to conduct such activity. Under the purview of the Drugs and Cosmetics Act, 1940. The competent authority grants a drug license under the Drugs and Cosmetic Act of 1940 to carry out a business concerning drugs/medicines or cosmetics.
According to Section 3(b) of the aforementioned Act, a drug is defined as the following:
"All medicines for internal or external use of human beings or animals and all substances intends to be for or in the diagnosis, treatment, mitigation or prevention of any disease or disorder in human beings or animals, including preparations applied on the human body to repel insects like mosquitoes."
The definition explains to include any non-food substance that can affect the structure and function of the human body. Any substance which destroys disease-causing vermin or insects is also as a drug. Components of medicines like empty gelatin capsules are also under its ambit. The definition also includes Ayurvedic and Unani medicine as per the amendments made in 1964.
Anything that can be ingested into the human body can be considered food. Anything that fights disease-causing organisms also possesses antimicrobial properties. Powder and capsules of drugs are also covered by the Food, Drug, and Cosmetic Act. According to the amendments in 1964, the term also includes Ayurvedic and Unani medicine.
Types of Drug License:
Manufacturing License– License issued to a business that manufactures drugs inclusive of allopathic/ homeopathy medicines.
Sale License – License issued for the sale of drugs. It has the following bifurcations: – Wholesale Drug License – Retail Drug License – Restricted Drugs
Loan License – License issued to a business that does not own the manufacturing unit but uses another licensee's manufacturing facilities.
Import License – License issued for the import of drugs.
Multi-Drug License – License issued to businesses that own pharmacies in multiple states with the same name.
Looking to start your pharmacy shop?
Consult LegalWiz.in experts to get started with shop & establishment registration.
What are the Prerequisites for Obtaining a Drug License?
Drugs and Cosmetics Act of 1940 made the prescription of pharmaceuticals mandatory The Substance Control Act consolidates drug, cosmetic, and pharmacy laws and medication legislation for the creation of the Department of Drugs. The CDO is the India Head Controller of Drug Administration (DCGI). In India, they have primary regulatory responsibility for the registration of all drugs.
Central Drug Standard Control Organization Or
State Drug Standard Control Organization
The essence of the company and the transaction depends on the form of license. The following are India's drug-licensing rules and regulations:
Drugs and cosmetics businesses are expected to have exclusive ownership of all kinds.
Any pharmaceutical company (drugs and cosmetic manufacturer) is expected to abide by the license's terms and conditions.
If the business is a corporation, there are two locations where a drug license can be obtained: either in commercial locations or other non-residential locations.
The license should be prominently displayed.
It is required by law to have a license for each state if you work in two or more states.
Those who have lost their former state forms will be forced to fill out another form to transfer.
Space Requirement and Storage Facility – For opening a pharmacy business, the pharmacy's carpet area must be a minimum of 10 square meters, and in case the application is for both retail and wholesale pharmacies, the minimum area prescribed is 15 square meters. The premises must be adequately ventilated. Medicines need to be stored at a clean, ventilated, and cool storage facility since some drugs, particularly vaccines, need to be stored in a low-temperature freezing zone. Hence, a refrigerator and air conditioner facility are essential for grant of a drug license in India.
Competent Person/ Pharmacist – The pharmacist must be qualified in the case of a retail business. There is a requirement for a qualified pharmacist in case of a retail drug license. A graduate with 1 year of experience or an undergraduate having four years of experience is a must in the wholesale case.
What are the documents required for a drug license?
Constitution of the entity – Memorandum of Association (MOA), Articles of Association (AOA) for a company, partnership deed, LLP agreement in case of partnership and LLP.
Registration Certificate from The Pharmacy Council
ID proof of partner/director/proprietor.
Documents related to premises – Copy of ownership documents of property or rental agreement or No Objection Certificate from the premises' owner.
Site plan and key plan of the premises
Copy of Board resolution permitting obtaining of a license.
Proof of availability of storage space as cold storage, refrigerator, etc.
The affidavit from the registered pharmacist/competent person.
Affidavit regarding non-conviction of proprietor/partner/director and the firm.
For a pharmacist at a retail sale – Registration of local pharmacy council and Appointment letter and for pharmacist at a wholesale – Experience certificate, If any.
Documentation may vary with the type of drug license you are opting for. For example if you are a pharmacist then the documents required are different as compared to the documents required in a partnership firm.
Perform all the verification on all the documentation and requirements before submission. There is no way around the requirement that all pharmaceutical businessmen must deal with pharmaceuticals. The laws and regulations of each state can vary. Better than anybody, you, you should ask the drug authorities.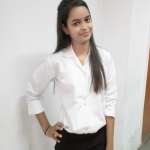 Shweta Chauhan
Shweta Chauhan is a company secretary pursuing her Internship at LegalWiz.in. She is handling various MCA related compliance along with Company, LLP and other various legal drafting.