What is a Private Limited Company?
Overview
A Private Limited Company is a company of small group of people. All private limited companies are registered with a pre-defined objective and are owned by a group of members called 'shareholders'. It is very important for new business owners to have a clear idea of what is private limited company before proceeding with the pvt ltd company registration in India. Through this article you will get a clear idea on what is pvt ltd company and how it is the appropriate structure for growth centric startups.
What is private limited company?
For a business entity to become a 'company' you need to register it under the Companies Act, 2013 in India. To understand what is the meaning of pvt ltd company, referring to the Act is the solution. Section 2 (68) of the Act defines a Private Company as under:
A Company having a minimum paid-up share capital as may be prescribed, and which by its articles,—
(i) restricts the right to transfer its shares;
(ii) except in case of One Person Company, limits the number of its members to two hundred;
(iii) prohibits any invitation to the public to subscribe for any securities of the company
At a glance, it is pretty understandable that the share transfer in a private company is subject to certain restrictions. It is a company held 'privately'. Further, the upper limit on the number of members is 200. Lastly, it cannot offer its shares to the general public at large. If company fails to meet with the criteria, it loses the of a private limited company.
Also Read: Company Registration Process
What are the components of a Pvt Ltd Company?
To get a better understanding on the structure of what is pvt ltd company, you need to understand its key features. Let's dive in!
Share Capital and Ownership
In a Private Limited Company, the shareholders are the owners. Share capital is the mode of getting ownership in Pvt ltd company. A 'share' is a part of the company's capital. The members of private limited company subscribe to shares and the ratio of ownership depends on that.
The ownership structure of a private company is the main attraction to investors. This allows them to invest a certain amount and get ownership to that extent in the company. Further, the ownership of shares of a pvt ltd company are easily transferable. There might be certain restrictions, however, on the basis of the shareholders agreement and charter documents of the company. 
Number of Members
The shareholders of a company are its 'members'. In India, a minimum of 2 and maximum 200 members are mandatory to start a private company. However, you first need to have an idea on who can become a shareholder in a company. There are certain considerations that will help you in calculating the number of members in private company. These include:
If two or more persons hold shares jointly, they are still a single shareholder; and
ESOP pool allows employees to become members.
Prohibition to Invite Public to Subscribe Securities
From its definition itself its clear that the private limited companies cannot issue shares or securities to the general public. Hence, if you want to issue shares to public at large, your private company will lose its status of what is private company.
Why is a pvt ltd company preferred by startups?
Now that you have an understanding of what is pvt ltd company, you can understand the amount of growth opportunities it entails. The beneficial features it has to offer such as the boon of perpetuity and separate legal existence, make it a gem for young entrepreneurs. As a result, a company can enter into its own contracts and also buy and hold property in its own name.  Some other points of attraction to startups are: 
Having a separate Board of Directors;
Investors can earn from dividend ratios in profit;
Equity funding is only available in Pvt Companies;
ESOP pool helps in attracting skilled experts; and
Eligible for startup India recognition scheme.
Private companies are most suitable for product based businesses. Yet, certain times promoters often face myths and dilemmas. We have addressed such myths and dilemmas in our blog: Private limited company: Busting the myths
Types of private companies
On the basis of liabilities and capital, there are various types of companies in India. Listed below are the sub types of pvt ltd company. 
Based on Capital
You can register a private company with or without share capital. This basis of the type of a company is a part of the capital clause of the MOA.
Based on Liability
The liability of members of a company may be limited or unlimited. The most common in India is private companies with a limited liability. In case of companies with shareholding, members' liability is only up to unpaid capital on subscribed shares. In case of companies without shareholding, the agreed amount of liability in form of capital is provided in MoA of the company.
One Person Company
Even though OPCs are a separate business model, they are still private companies. The only difference is, these are private limited companies for one person. This business structure is beneficial for business owners who want to run a solo body corporate.
Conclusion
Out of all the various types of business structures in India, private limited companies are one of the most popular ones. Considering its features, it is the most appropriate business structure for young growth centric business ventures. Register your company today with LegalWiz.in experts!
Frequently Asked Questions
What is the difference between a private company and OPC?

A private company needs atleast 2 owners. Whereas, an OPC is a one person company and only a single individual can be its owner/shareholder.
Can I convert private company into public company?

Yes, you can do so. However, you will need to have a minimum of 7 members, obtain approval from SEBI and Registrar of companies to convert your private company into a public company. Further, you will also have to comply with all the basic requirements of being a public company.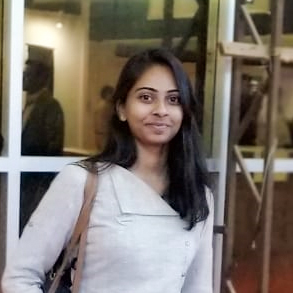 CS Prachi Prajapati
Company Secretary with a forte in content writing! Started as a trainee, she is now leading as a Content Writer and a Product Developer on technical hand of LegalWiz.in. The author finds her prospect to carve out a valuable position in Legal and Secretarial field.