10 Essential Legal Documents for Startups
Entrepreneurs are known to speculate with calculated risks as a recipe to success. Startups are a playground for entrepreneurs to showcase their skills and risk-taking abilities to the world. But one should ensure that they don't end up in legal soup by missing out on any of the vital legal documents for startups that are required by every new startup. 
There were many common mistake startup founders make during early growth. While it's appealing to dig into the vision for your startup and start making your idea a reality, founders must pause and cover their legal bases.
Here are the top 10 legal documents startups should possess to stay away from legal troubles down the road:
Trademark
Trademark registration a name can help strengthen your brand, which is good. The disadvantage is that when you register with the trademark office everyone with a similar sounding name is alerted and allowed to object, so you may find that suddenly people who wouldn't have otherwise have been interested in what you are doing start paying attention to particular trademark.
Articles of Association/Incorporation
A common mistake most startup founders make is failing to put the proper business structure in place. Setting up only a sole proprietorship can result in huge income tax bills and legal liabilities for which founders are personally responsible. By not filing with the Internal Revenue Service to form a distinct legal entity for their business, founders risk losing their savings and, in some extreme cases, their homes. While all options have their positives and negatives, for the most part, startups with multiple shareholders should form a corporation. Businesses that want fewer tax obligations and want to avoid heavier fees during early growth should consider forming a company.
A non-disclosure agreement (NDA) 
Non-Disclosure Agreement is the first piece of paper that you need to reach out for when dealing with any client or investor. These startup documents ensure that the privacy of your company, as well as that of the other party, remains protected. NDA papers are not limited just too potential customers or clients but are also a workable asset to keep the reign tight on your employees. NDAs protect your startup by safeguarding your founder and employees' ideas and your intellectual property rights.

An NDA should specify the following:
Employee contracts and offer letters
What constitutes confidential information
How confidential information should be handled
Who owns that information (the company)
The time range that the information will be disclosed
The time range of confidentiality will be maintained
Employee contracts and offer letters
Building an A-Team for the startup is crucial to set up your business for success. The reasons why you need to ensure proper contracts for each new addition to your organization as you grow. It may not seem important as a startup with limited initial manpower capacity. But it will go a long way in making your employees understand their values and expectations of the company from them as an asset. E
They should clearly state the following:
Terms and condition of employment (e.g., compensation, role responsibilities, working hours and grounds for termination)
Reporting structure
IP ownership of work
Expectations
Required commitments
Share vesting
Company policies (e.g., vacation days, paid time off the structure, dress code)
Shareholder's Agreement
Once your startup is ready to move ahead with private investments by individuals or corporate as the case may be, a Shareholder's Agreement needs to be put in place. It is one of the most crucial startup documents that helps to determine the rights and liabilities of these shareholders and their ability to exercise these rights. These contracts are very critical as they define the relationship between the shareholders of a particular company and are invaluable in case a co-founder decides to leave the organization.
Bylaws
Every startup needs a definite set of working rules or principles that govern that space. Bylaws act as those sets of rules. They ensure that every startup functions smoothly with correctness and gives voice to everyone involved in the startup's working. Bylaws can include but are not limited to voting rights to select leadership, the election of board members or taking approvals as well as other internal functioning of the organisation.
Intellectual Property assignment agreements
For most organisations, Intellectual Property and strong beliefs constitute the perfect recipe to success. However, many startups overlook to secure these Intellectual Property rights. Startups also bank heavily on intellectual property as their portfolio assessment is what sells the company to credible investors. Having complete ownership of your IPs is of extreme importance.
There are two types of Intellectual Property agreements to take into consideration:
Technological Assignment Agreements are made between a shareholder and the startup. Here the shareholder assigns their intellectual property to the respective company. These consist of the intellectual property of persons before the formation of the company. Invention Assignment Agreements are relevant when there is an innovative product or service created by a company's employees. Invention Assignment Agreements ensure that the company owns all rights of the IP portfolio in this particular case.
An Intellectual Property assignment agreement could be one of the key legal startup documents that determine whether your startup can attract the investments it needs to grow. This is especially accurate for technology companies because it's often the value of your IP portfolio that investors and venture capital firms are evaluating.
Founder's agreement 
In case of startups with multiple founders or founding parties, it becomes necessary for them to sign an agreement that defines the working coordination of all parties, and form outlines to define boundaries. It is to prevent any conflicts in the future. Basically, to avoid any dispute among the founding parties of a startup, all co-founders should sign a comprehensive operating agreement. The agreement should describe the relationship of the founders, provide the probability that all work will belong to some entity in the future and outline a basic communication and conflict-resolution clause that can help prevent disputes.
Web Site Terms of Use Agreement
Most growing businesses have established (or should establish) a Web site to market their startup and their products. Essential to these Web sites is a Terms of Use Agreement, which is intended to be an agreement between the Web site owner and the users of the site and any buyers of goods or services from the site.
A well-drafted contract includes limitations on how the site can be used, disclaimers, liability limitations, disclosure on the site's privacy policy in dealing with customer information, copyright protection warnings, the jurisdiction where any disputes must be brought (ideally, the home town of the site owner), and much more.
Business Plan
A frequent mistake committed by new startups is the failure to check on putting up a proper business plan in place. Things, like the incorporation of a private limited or LLP and not setting sole ownership, can cost entrepreneurs huge losses in terms of income tax returns and personal savings and property. 
Conclusion
These startup documents are no sure shot instructions to success in your ventures. Nevertheless, evidence of your dedication to taking your startup to new heights with proper preparation. It is really required to put some effort into getting the legal formalities out of the way for a brighter future as a company.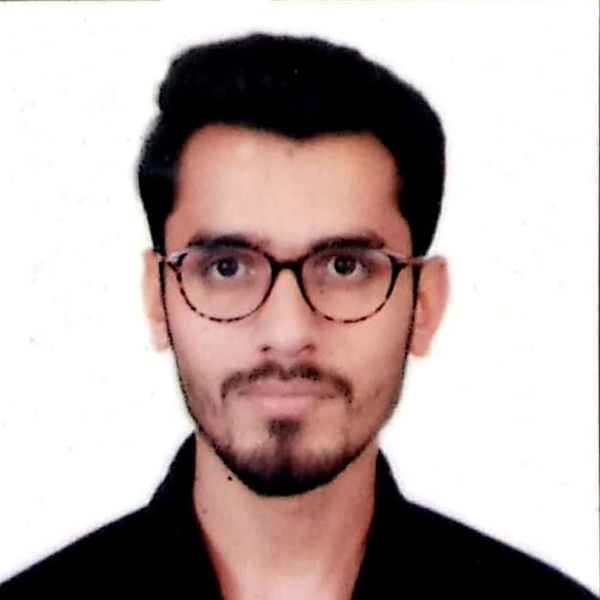 CS Shubham Katyal
CS Shubham Katyal is an Associate Member of The Institute of Companies Secretaries of India and a commerce graduate having good experience in secretarial and legal matters. He is a Speaker and Visiting Faculty Member at The Institute of Companies Secretaries of India and Former Committee member of Young Member Empowerment & Placement Committee NIRC-ICSI(2019-20). He has authored several articles on complex subjects which featured on various professional forums.