Building the A-Team for your startup
Since early 2010s, when "startup" started becoming the new buzzword in India, thousands of ambitious young talents have ventured into businesses to make a great fortune for themselves and the country. While there are a few glorified examples of unicorn startups, often untold stories are of startups that couldn't survive the first thousand day mark. There could have been numerous reasons behind these failures, directly or indirectly lack of having a proper team played the major role. Startups are like a newborn baby and they require a right set of people around to ensure a good upbringing.
Experts say that a successful startup is about combined efforts of the team, which are targeted flawlessly in the same direction. This is why it is always recommended to always have an A-Class team for your startup.
What does A-Team mean?
Perfection can be a myth, however, being an entrepreneur you can't deny that ideas make 49% percent of your future growth, while the implementation of the same takes has the remaining 51%.
Mike Tyson – "everyone has a plan until they get punched in the mouth".
For the startup hustle, you need right set of people who would prevent you from getting knocked – execute your plan and help you adjust with changing market scenarios.
However, you don't necessarily need to deploy all Mr. Perfectionists in your team, but it's about placing the right person at a right place and subsequently build an unmatched work atmosphere to further motivate and inspire the team.
Let's have a look at some of the crucial ways in which you can build the A-Team for your startup. They are:
Identify the positions: Every company has distinct requirements at given point of time. Being a startup, it is crucial for you to identify the requirements that you have. This may include, marketing, sales, SEO, PR etc. The requirements vary from industry to industry and are influenced by numerous other factors. To ascertain the best judgment, you need to closely analyze each and every aspect while identifying the positions you need to fill.
Understanding priorities: Most of the startups make this mistake. Maybe excitement or due to hustle, they end up filling positions which aren't the need of time. Having said this, you always have to understand the priorities while building a team. Recruiting right resources at the wrong time can be more harmful in comparison to having useless employees. The reason being, you won't be able to use the 100% skills of the resource and by keeping him idle you'll probably have to bear a loss.
Believe in the dream: Startup owners are a different breed, so are early employees! Understanding that the business has a high risk of failure, they believe in the possibilities and aim for a highly rewarding future. For the reason, you surely don't want people who don't believe in your vision. It is great to have people who would differ on how to execute, as that would get you a wider perspective and make you prepared of what you are going to be up against. Also, to make you believe in their dream, you have to communicate the dream in the most transparent and digestible way!
Full time vs Contract: Once you are done preparing the list of your A-Team, comes another vital decision. Not only as a startup but also after getting established. You might not always need an employee for the long term. There are certain positions which are empty for short duration and their tasks can be accomplished by having the resources on a contract basis instead of hiring them for full time. There are numerous advantages of having the work outsources, if done in a right way! We founded www.LegalWiz.in to support entrepreneurs with their Company Registrations, GST & other registrations, and legal compliance work, so that they can focus on what matters the most for them in the early days of their startup journey.
Culture: When you're sitting over the table amid a meeting with a potential contract, you ought to ask yourself: "Will this individual contribute towards the accomplishment of my business, and will he/she fit our way of life superbly?" Remember you can show individuals diverse aptitudes, however, you can't instruct them to have enthusiasm or function admirably with a group. An awesome organization culture is a thing that influences individuals to stick together, enable each other to out and work towards a similar objective. Remember, as a founding member of a startup, it's for you to construct that culture you need in your startup, and to choose another person to coordinate with your group.
Keep bad fishes away: Single bad fish can muddle the entire pond. Similarly, even a single team member who isn't a cooperative person can be inconvenient for your business. He can make a negative cooperation and demotivate other colleagues. Any individual who says, "It's not my activity" should, from my point of view, be requested to take off. A startup is a domain where your group should feel in charge of the general accomplishment of the business, and take the necessary steps to work towards progress. All things considered, your group is your business.
Finally, once you on-board your A-Team members, it is as important to retain them. A wise man told me once –
"Talent needs a transition, and it either moves up or moves out!"
You will need to engage your core team members with challenging tasks, lot of empowerment, acknowledgement and rewards to keep them motivated.
Have a great startup journey!! Cheers..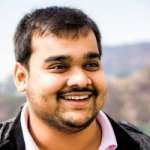 Shrijay Sheth
Shrijay, co-founder of LegalWiz.in, is best known for his business acumen. On this platform, he shares his experiences backed by a strong understanding of digital commerce businesses. His more than a decade-long career includes a contribution to some of the highly successful startups and eCommerce brands across the globe.