5 eCommerce trends to watch out and adapt in future
The current pandemic situation has pushed brick and mortar businesses to go online. This leads to creating an eCommerce website using Shopify development and other tools. Indeed, modern times have made online businesses over just being a fad. Instead, they are here to stay for long. Many people are choosing to shop and pay online due to safety concerns. Rather than going out of the house and risking the infection, a few clicks on web or button actions on mobile apps can get you what you want. At your doorstep. On the other hand, developers are battling to change the shopping experience of consumers by using technology.
There is a reason why organizations still pursue detailed changes. Because eCommerce can contribute about 14% (Statista) of overall revenue, as per the Statista, globally with the potential to hit 18% in the next few years.
Having websites and applications close to reality needs a certain technology to be embraced and applied, and here is how you can:
1. Greater Customization
Any scalable eCommerce company should aspire for this. You will need to personalize the shopping experience to boost sales and engage customers for a longer time. One approach is to equip the right resources to provide accurate details about customers. This includes population, age, interests, historical transactions, and an overview of their purchasing habits.
This helps to assess their desires for the target audience. It also allows users to set a seller's expectations. It sets the tone for communication and campaign design around what you see when you land on your website or view your ad on social media.
2. Tell, don't sell
Nowadays, consumers are not shopping blindly. They make an informed decision before indulging in any shopping experience. This includes reading product feedback on social sites as well. That is why eCommerce entrepreneurs should concentrate more on enhancing explanations of goods. The provision of association history is also essential to make the consumer feel an apparent connection with the brand.
While poor product descriptions and lack of vital information can turn consumers off, they can significantly take time. They will not even be looking for a summary in the first place. Such loopholes are the primary explanation of why the DailyMail reports consumers returning 40% of the apparel purchased online. Here, you can lose more time and resources while causing many organizational troubles to fit the returned product into the sales line. Start to tell a more robust, crisp, and truthful tale to communicate precisely what the product is all about.
3. AI for better customer experience
Think of an eCommerce shop in which a virtual salesman greets your potential customer? That is how the brick & mortar scenario can be repeated by bridging the difference between the online store and the actual one. The advantage of using AI for eCommerce is that you can handle the same task as human beings efficiently, except for manual errors. It applies to complex activities such as multiple investigations and product inventory management. These are virtually digital assistants who free your time and use it to run your business better.
Chatbots make the ideal choice to meet customer requirements. It can process all the information needed to provide the customer with product information and handle any complaints. Moreover, it will change based on interactions with customers because of machine learning. Chatbots will, therefore, grow over time and provide a long-term personalized customer experience. Today, 34% of online retail companies are equipped with
Chatbots, making it a successful eCommerce company choice.
The next step is to find more ways to use chatbots to transform leads since it can answer only issues within its defined and scheduled parameters.
4. Providing Mobility
With people glued to smartphones rather than computers or desktops, the eCommerce company's presence must be device-agnostic. Around 40% of eCommerce transactions were made on mobile devices during the holiday season.
A retail eCommerce company needs to grow beyond the website to extend its scope. The disparity in screen sizes between different platforms has already inspired entrepreneurs to view a website on both platforms in the same way — be it a workstation or a smartphone—the best solution for this website's custom design combined with responsive techniques. Your website will sensitively adjust to several screen sizes. Another choice is to develop and launch a mobile app to create an exclusive consumer app purchase experience.
5. Product Visualisation
Every buyer would probably think twice before actually buying. They have concerns as to whether the product is the same as in pictures/videos. They may also be interested in their consistency. Here, companies must go beyond the ratings and opinions of influencers. Instead, the 'touch and feel' aspect of retail firms that consumers are deprived of while shopping online should be replicated.
This is where augmented reality, increased reality, and 3D imagery can offer people more ways to connect with the product. See how Ikea immerse users into 3D planning of their kitchen cabinets, allowing greater customization. To show consumers how particular eyewear looks at them. The next move is shifting one from this newsletter and providing a 360-degree shopping experience online.
The intuitive technology of product visualization is one step closer to bridging the consumer experience with the online purchasing of items.
What's Next?
Technology and services are accessible to entrepreneurs. The key is to find the right technology for the product range. For example, jewelry and dress retailers can use 3D displays, but eCommerce travel companies can find stories that fit perfectly.
All of this limits the consumer experience in eCommerce. Anything that engages and maintains consumers and keeps them coming for more is the best bet. Consult our experts for customized eCommerce solutions if you wish to dismiss your eCommerce company.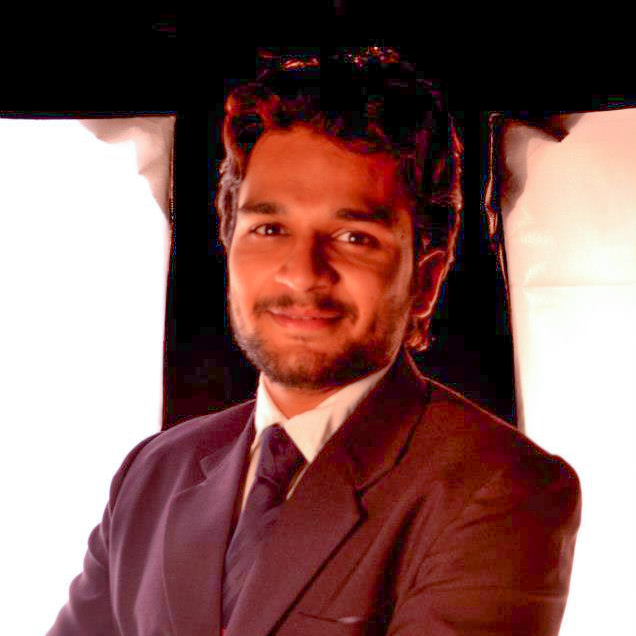 Karan Dave
Karan Dave is a seasoned writer associated as a content expert with Legalwiz.in. He has blended his interests in business solutions and starup economy with the writing capabilities to provide resourceful information for varied audiences.