Employment Contract: Essential Clauses
Employees are the backbone of a business. Hence, one of the most important aspects of starting a new successful business is its recruitment process. To ensure that while onboarding employees, it is very important to have a strong back of policies and frameworks to protect the interest of both the employee and employer. While starting a new business, do take a look at LegalWiz.in "Essential Business Agreements Kit". An employment contract is one of the most essential hiring documents. An employment contract's meaning is that it sets out all the fundamental terms and conditions of the employment. The most important clauses of an employment contract include all the aspects of an employment contract which will help in avoiding any potential future disputes. Let's take a glance at the valid clauses of an employment contract:
1. Cost to company as a part of employment contract
The first clause that an employee looks for in their employment contract is the CTC, which gives a detailed breakdown of their remuneration. This ensures clarification of both the parties.
2. Employee's roles and responsibilities
Not only does an employment contract let the employee know of his remuneration, it also ensures that the employee is aware of the role and responsibility they need to take up in return for their remuneration. This clause is one of the most essential clauses of an employment contract because having a clear set of responsibilities protects the interest of employee and employer, in case of any discrepancies in the future.
3. Employee's additional benefits
These days, mostly all employers also provide additional benefits to employees. Such benefits can be monetary or social. The meaning of employment contract also talks about such benefits apart from monthly remuneration. If an employer provides allowances or other monetary or non-monetary benefits, the employer has to mention it specifically in the employment contract.
4. Probation in employment contract
The first 3-4 months of an employment are usually a 'probationary period'. This probation period gives a fresh perspective to both parties, once the employment actually begins. The test period in an employment contract allows either party to terminate the contract with a written notice. Ideally, employment contracts have a basic probation period of 3 months or 6 months. The exact time frame depends on the HR policies of the employer.
5. Leave policy
All employment contracts also focus on setting out the basic leave policy. The details of the leave policy are generally in detail in the HR policies. However, an employment contract mentions the basic structure of paid and unpaid leaves, sick leaves, yearly leaves, and more.
Also Read: What is HR Policy?
6. Notice period in employment contract
While considering any disputable matters, the notice period clause might be one of the most debated clauses of employment contracts. Notice period means the time period the employee is supposed to serve once he or she gives their notice of termination of the employment. The term of notice period depends on the company's policies. Usually a notice period lasts for 30 – 90 days.
7. Termination of employment contract
All roles and responsibilities of the employee are provided in the employment contract. Similarly, there also needs to be a set of consequences in case the employee fails to act on their responsibility. The termination clause provides all such scenarios under which the employment can be terminated by either the employer or employee.
8. Intellectual property rights
This is also an important clause of the employment contract. It is important to get a clarification on the ownership rights of all Intellectual property rights arising out of the role of the employee hired. Generally, all the rights related to Intellectual properties stay with the employer. However, it is completely dependent upon both the parties to the contract.
9. Non- Solicitation and Non- compete
The enforceability of these clauses has been put into question a lot of times, especially considering Employment contracts in India. Non compete agreement and non solicitation clauses are usually crafted to protect the interests of the employer. It helps employers in ensuring that the employee is not soliciting any of their resources, or that they are not working with competitors, in such a way that might negatively affect the trade secrets of company and more.
10. Confidentiality
When an employer lets an employee have access to its records, database, etc. there is a huge risk involved. Hence, all employment contracts have a confidentiality clause. Certain employers even get a separate Non Disclosure Agreement (NDA) signed by the employees, where the risk of confidentiality is a lot.
11. Dispute Resolution
People refer to this clause as the arbitration clause. It states that in case of any disputes arising out of the employment contract, what measures are supposed to be taken. It mentions how disputes arising in future will be handled.
Despite having all these clauses, sometimes we cannot be so sure of it's validity. To get a deeper understanding of it, do read "Employment Agreement: Legal Validity".
Benefits of Employment Contract
Now that we are aware of the most critical clauses of an employment contract. We should also focus on understanding why it is is such an integral part of any business. Let's take a look at its benefits.
1. Maintains transparency
Since all the responsibilities and other aspects are present in the employment contract signed by both parties, it creates a transparency between employer and employee.
2. Trust Building
Both parties are entering into new territories, which needs trust. A properly drafted employment contract, which does not have any ambiguities, helps in building trust between the new employer and employee.
3. Works as Proof
A contract signed by both parties becomes legally binding. Similarly, a duly signed employment contract is legally binding on the employer and the employee. In case of any disputes arising out of the terms of this contract, the contract acts as a proof to sort out the issue.
4. Employment contract shows authenticity
Today, the people hiring and the people being hired, both are equally aware of all compliances and legal issues. Hence, having well drafted agreements will only help increase the faith of an employee in an employer. Hence, apart from factors such as the work culture, the agreements you provide also help in showing your authenticity as an employer.
Conclusion
At times in life, the most basic things are of the utmost importance. It doesn't matter if you are a company incorporated under the MCA portal or a sole proprietor! Getting an employment contract online is also one such task. You might get editable PDFs of contracts for free! However, to reap the most advantages from your contract, you need to consider getting help from professionals. Experts at LegalWiz.in are all set to understand all your requirements, and prepare a format just for you!
Frequently Asked Questions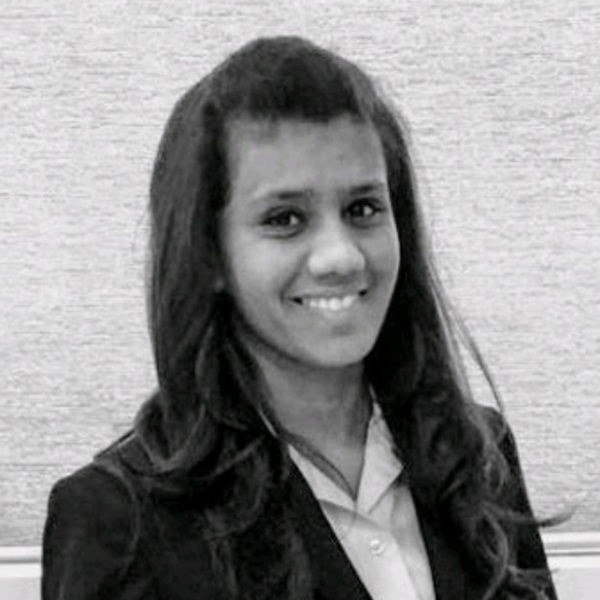 Rutu Mistry
Rutu Mistry is an advocate and is associated with Legalwiz.in, handling the matters related to IPR and Corporate. She believes in consistency and discipline in her work to create an impact in the legal fraternity.