Employment Contract: Essential Clauses
While starting a new business, one of the most important aspects which needs to be considered is the recruiting process. If the recruiting process goes well–following all the required steps, along with the proper documentation–the company can progress well. To have a smooth hiring process, it's essential to ensure that all the documents for hiring personnel are drafted beforehand. One of the documents which need to be drafted is the Employment Contract. A standard Employment Contract lays down the details of the employment of an employee, this serves to avoid any further chance of misunderstanding. While drafting such contracts, many important clauses need to be taken care of. Some of the clauses are:
1. Cost to company
The most important clause for employees and employers is discussing the employee's remuneration. Giving a detailed description of the remuneration of employees gives clarity to both parties. It gives clarity to employees also about the breakdown of the monthly and annual remuneration.
2. Employee's roles and responsibilities
One of the clauses of the Employment Contract is mentioning the roles and responsibilities of an Employee. Many times it is observed that, before joining any organization, an Employee isn't fully aware of what roles he will be required to perform. An employment contract becomes helpful in such scenarios. It mentions all the details about what roles and responsibilities an employee will be required to perform. It is even helpful for the company in order to achieve goals as an employee will be aware about the tasks he is expected to perform and can work accordingly.
3. Employee's additional benefits
Sometimes, an employee is also entitled to any additional benefits. Such benefits can be monetary, or social. The employment contract also talks about such benefits apart from monthly remuneration. If an employee is entitled to get any allowances or any other monetary or non-monetary benefits, it will be mentioned specifically in an employment contract. A detailed breakdown of what additional allowances will be availed to employees will be clearly mentioned in the contract.
4. Probation period
The probation period is such a period where the appointment of an employee is not yet fixed. During such period, the employee and employer are given a chance to terminate the employment if either party is not affirmative to continue with the employment. It depends upon the employer to decide how long the probation period will be. Ideally, it is for 3 or 6 months depending upon the HR policy of the company. During such a period, the employee gets a chance to decide upon his engagement with the organization. Also, the company gets a chance to know whether the employee is suitable for the respective role or not.
5. Leave policy
Along with all the other details, the employment contract also mentions the details about the leaves available to an employee. It mentions the whole structure of paid and unpaid leaves, sick leaves, yearly leaves, and any other related information.
6. Notice Period
Employment Contract gives a clear understanding of serving of notice period. Any employee before resigning from his position needs to intimate the employer about his intention. This leads to the serving of the Notice Period. The time frame of the notice period differs from employer to employer. As a general practice, an employee needs to serve 1 (one) month notice period before leaving the company.
7. Termination
It is essential to be very clear on the terms and conditions which can lead to the termination of an employee. This clause mentions what actions or circumstances can lead to the termination of an employee. It also gives a clear understanding of when an employee terminates or resigns the employment and what will be the consequences of it.
8. Intellectual Property Rights
An employee's role might allow him to generate new ideas or to produce innovative and artistic works. In such scenarios, the question arises as to who will own the ownership of such works. In order to neglect any future disputes, it is very important to clearly mention who will own such rights.
9. Non- Solicitation and Non- competence
This clause is very beneficial and important for employers. It protects the business of the employer by restricting employees to join any rival company immediately after resigning from the present company. This clause also ensures that employees don't poach any clients of the company or use any such information to directly or indirectly compete with the company.
10. Confidentiality
In order to protect the company's confidential and sensitive information from any misuse, is very important to have a confidentiality clause in the contract. It is also advisable to sign a Non-Disclosure Agreement (NDA) which specifically protects all the information between the parties.
11. Dispute Resolution
If any dispute is raised during the employment of an employee, how the same needs to be handled is also clearly mentioned in the Employment contract under the Dispute Resolution clause. It mentions how any dispute will be dealt with, and which method will be approached by the parties for any such dispute is clearly mentioned under this clause.
In order to have a brief understanding of what an employment contract is and its validity you can read; Employment Agreement: Clauses and Legal Validity.
Benefits of Employment Contract
1. Maintains transparency
As all the details are mentioned in the contract, it helps to maintain transparency between the parties. This is also beneficial as both the parties will be clear about their roles and responsibilities, which also leads to the reduction of future disputes.
2. Trust Building
Properly drafted documents provided by an employer to a candidate creates a trusting relationship between the parties. This leads to a healthy professional relationship between the parties and also helps in the progress of the company.
3. Works as Proof
An employment contract is a written communication along with all the details, also works as proof in case of any doubt or any disputes are raised. It also lessens the chances of misunderstanding between the parties.
4. Shows authenticity
A recruitment process includes a couple of documents such as Offer Letter, Appointment Letter, and Employment contract. When all those documents are properly drafted describing all the relevant details, it shows the company's authenticity to the candidate. This also maintains the reputation and goodwill of the company.
Drafting an employment contcrat keeping all the above benefits in mind requires an expert. A legal professional can help create a water-tight emplyment contract that lets you make the most of all of the above advantages. Legal compliance firms like Legalwiz.in, with their team of experts, can help you with that.
Types of Employment Contracts
Employment Contracts differ depending on the type of employment an employee is engaged in. Some types are:
1. Full-Time Employment Contract
Permanent employees are referred to as employees working on a full-time basis, they get engaged in full-time employment contracts. These contracts typically contain details regarding compensation, paid holidays, time off, sick days, and retirement plans. Furthermore, some full-time contracts give new hires the chance to receive extra incentives including chances for professional growth or perks at work. Since full-time employment contracts typically have numerous components to be taken care of and employers want a detailed and transparent agreement, full-time employment contracts are very detailed and specific.
2. Part-time Employment Contract
Employees who are not engaged full time and are engaged with the company for a few working hours get into a part-time employment contract. Many part-time contracts include information on the employee's pay rate, weekly schedule, and flexibility in timings. It is crucial to keep in mind that part-time contracts generally do not contain information about perks like insurance, salary, or paid time off (PTO), which are generally designated for full-time employees.
3. Freelance Contract
Freelance Contracts are a unique kind of employment contract. An individual who is hired to do a specific project, handling any specific client, such as developing a website, or writing an article, is often given a freelance contract. As freelancers aren't associated with the company, the clauses in the agreement are mentioned in a coinciding way. It doesn't include any additional incentives such as insurance, allowances, etc.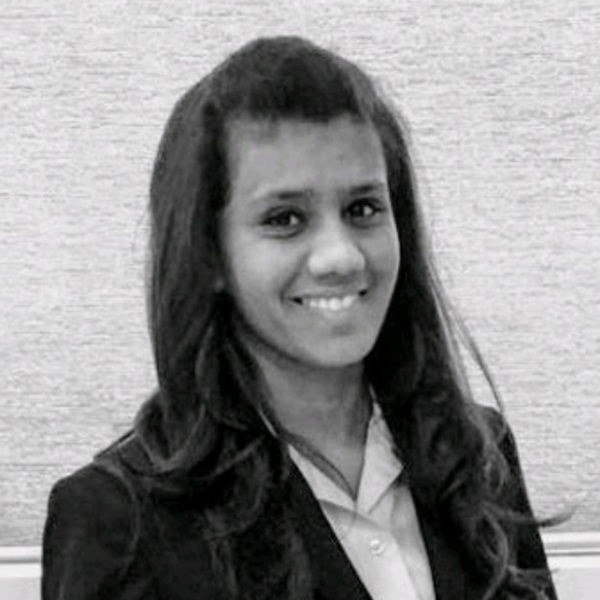 Rutu Mistry
Rutu Mistry is an advocate and is associated with Legalwiz.in, handling the matters related to IPR and Corporate. She believes in consistency and discipline in her work to create an impact in the legal fraternity.