5 prominent accounting trends to look out for in 2021
2020 began with a futuristic hope for all. Though, the emergence of the novel coronavirus crushed all hopes. The pandemic had a detrimental impact on both, personal and professional lives and also forced many businesses into back-pedaling.
At this point of time, it is crucial to look beyond the past and focus on the present.
Since they have started detecting positive lessons from the troublesome times of past, various Business Ventures are excited for the development of trend analysis in accounting. There has been a shift and unpredictibility in the market demands in recent times. A different generational approach, regulatory changes, and changing clients' needs have led to improvements in the accountancy sector.
Need bookkeeping for your startup?
Connect experts at LegalWiz.in to get started.
These days, businesses are willing to invest, as they are unable to keep up with changes in accounting. We can also say that COVID-19 and WFH generation requires the accounting industry to be more flexible and mobile.
Now, let us look into the 5 pointers that will help you make progressive changes in the accounting industry.
1. Automated accounting operations
Automation has been vital in recent years but it has become increasingly crucial since people have started working remotely.
Automated processes are a compelling trend in the accounting industry. It minimizes confusion and leads to lesser errors. Consequently, clients are inclined to invest more in automation due to those benefits. As automation wholly depends on network technology and computer; nonetheless, the risk of businesses suffering frauds and cyber-attacks have increased.
It is vital to make sure that accountants and management comprehend the automated processes. They need to ensure that the outcomes and process stay on the path and correct. Further, they have to make sure that their cyber insurance and business flow process is in place and reviewed on a regular basis.
Automated accounting operations are here to stay in the long run. As business operators, it is essential to embrace the changes in operations to make sure we stay on the top of our game.
2. Incorporating cloud-based accounting technologies
Are you aware that 67% of accountants believe cloud computing will help in carrying out their roles in the future?
The increasing prevalence of remote working (WFH) around the sector encourages the need for cloud-based solutions. That will allow organizations and firms to operate with efficiency worldwide. Many accountancy firms depend on in-house computing systems and on-site servers to manage sales, store confidential client information, and track inventories. Hence, the cloud gives flexible and assured solutions that supports contemporary working habits.
The increased accessibility and efficiency of cloud-based systems can revoke the upfront costs of transitioning onto the cloud. It also saves valuable time of your organization or firm.
A leading business cloud provider named Sage's accounting survey disclosed that 53% of participating firms incorporated cloud technologies to enhance their organizational communication and project management functions. The ability to manage vast datasets allows accounting firms to double down on all-inclusive financial reporting and advanced data analysis, which is an early component of modern accounting.
3. Outsourcing accounting functions to experts
Businesses have begun to outsource their accounting functions including the taxation parts like filing GST return to benefit from having a qualified team at their disposal to help them grow and expand.
This approach saves the business the cost of employment, such as running payroll, expenses, salaries, training costs, and employee benefits. It is not a new concept but it has been very dominant in the market recently.
By doing so, companies can leave aside the number-crunching and focus more on what they are best at i.e., growing their business.
It is important to understand what you exepct of your accounting. You also need to make sure that you form a relationship of trust with your qualified accountants. Here your accounting practice can aid you, so you should utilize them. Maintaining and evolving that rapport is advantageous for you and your business in the long run.
As growing numbers of accounting firms go in to white label their offerings to giant firms, employing outsourced support is becoming hugely affordable. Outsourcing accounting service providers is one of the fastest-growing areas when it comes to the accounting sector.
As the latest events stimulate companies to rethink the way they operate and function, including remote collaboration platforms to aid an outsourced business model will provide the push to move into a new era of accounting.
4. Data analysis
As technology makes accounting tasks easier, the industry focuses on data analysis. Accountants are adapting to new roles as advisors. With sui generis skillsets of analyzing data and interpreting it to make sense, they become even more beneficial to the business.
Analysing numbers help to come up with precious insights. Which in turn allows them to locate potential improvements and enhance efficiency and risk management.
Analytics has been a part of the bookkeeping and accounting services for a long time. However, with the improvisation and upgradation in technology it has been made even more influential than before. It has also helped in exhibiting financial performance in an improved manner by creating better insights.
Know how law firms are leveraging technology in modern times
Check out latest technology for better reach with exceptional services.
5. Significance of accounting software solutions
As we are all aware, people in this era are becoming more and more technology-centric. We are even hoping for technological-driven solutions in the accounting industry, with more escalation in the upcoming years.
Demand for computerized accounting software and processes is increasing in leaps and bounds. New accounting technologies are developed to meet up with this spike in demand. More than half of the accounting firms are operating with the assistance of accounting software solutions. This scenario will continue all the way into the future.
It is important to execute a proper software necessity analysis and select the right software to suit your business's requirements. It is common that clients end up with broken accounting packages. This happens when you do not pick out the right software for your business needs. The whole outcome relies on how diligently you select the right package.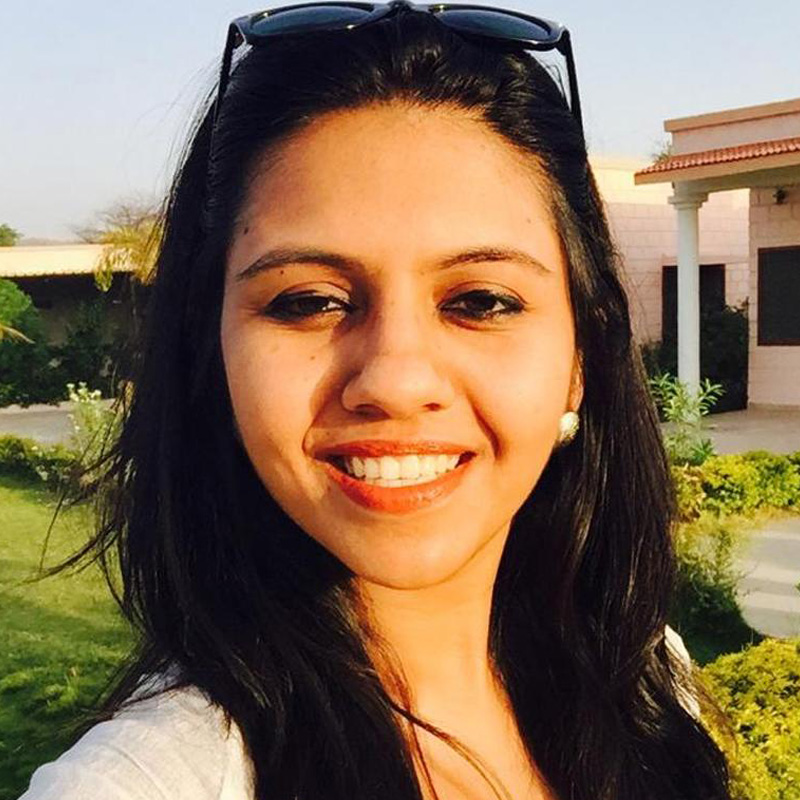 Shreeda Shah
Shreeda Shah is a Chartered Accountant associated with Legalwiz.in as a Business Advisor. She has a good expertise over Direct Taxation and Indirect Taxation compliances.