5 Startup Schemes for Women Entrepreneurs in India
Are you a woman who aspires to become an entrepreneur? If yes, this blog is for you. Women have to struggle on many fronts to become entrepreneurs, especially challenges that are coming from their home and society. But government introduced many schemes that can uplift the entrepreneurial spirit of women and benefit them.
Here are some government initiatives that can help women set up and expand their businesses as female entrepreneurs in India.
Also Read: Top Government Business Schemes to Consider in 2021
#1. Bharatiya Mahila bank business loan.
This scheme came into realisation for those women who aspire big despite the lack of resources at their hands. It offers loans up to Rs. Twenty crores to those women entrepreneurs who want to establish a manufacturing business. The loan will not require collateral if the loan amount is less than Rs. one crore.
While the Bharatiya Mahila bank merged with the SBI, the loan scheme initiated in 2017 is still available. If you want to apply for a loan, visit your nearest bank branch or call the bank representative.
#2. Mudra yojana scheme.
For women who aspire to initiate or enlarge a small business of their own, Mudra yojana is a scheme that can be fruitful. This scheme is solely not for women, but even though it can be highly rewarding. You can get a loan for anywhere between Rs. Fifty thousand to Ten lacs.
It is suitable for businesses such as opening a small shop, beauty salons, scaling up home-based business, etc. You will not require any guarantor or collateral for this loan.
This scheme has three categories;
– Shishu – you can avail of loans up to Rs. Fifty thousand.
– Kishor – you can avail loans between Rs. Fifty thousand and up to Rs. five lacs.
– Tarun – you can avail loans between Rs. Five lacs and up to Rs. Ten lacs.
Numerous businesses have profited from this scheme as it is easy to avail. You can access the application form online, and also you can approach your nearest bank branch to apply for a loan under this scheme.
#3. Dena Shakti scheme.
It is the scheme that offers loans for women entrepreneurs in specific sectors;
– Housing.
– Education.
– Retail stores.
– Agricultural businesses.
– Micro-credit organisations.
– Manufacturing sector.
If you are thinking to start any of the above, you can get benefit from this scheme. In this scheme, the maximum loan amount is Rs. Twenty lacs. The loan you apply for will rely on which sector you are applying under. The interest rate will be 0.25% below the base rate.
You can visit the nearest Dena bank branch to apply for this loan. They will give you an application form that you can fill and file along with the needed documents to avail of the loan.
#4. Udyogini scheme.
If you initiate your business and have nothing to begun with, then this scheme is for you. It is for women from a low-income family whose annual earning is less than Rs. 1.5 lacs. Even destitute, widowed, or disabled women can avail of the benefits under this scheme.
You can get a loan of up to Rs. Three lacs at low-interest rates. It would help women to initiate small businesses and become self-reliant. The purpose behind this scheme is to help those women who are coming from economically weaker backgrounds. Also, women will get loan subsidies to expand their businesses.
This scheme was first started by Karnataka state women development corporation; many banks have implemented this scheme under different variations. You can apply for this scheme by visiting the website or the nearest bank branch that provides it. Banks that provide the loan under this scheme are Punjab and Sind Bank, Bajaj Finserv, and Saraswat bank.
Also Read: Leveraging Government Schemes & Private Grants for Funding Your Venture
#5. Cent Kalyani scheme.
If you want to expand your SME, then this scheme will be suitable for you. It is a scheme introduced by the Central bank of India for women like you. This scheme offers loans up to Rs. one crore that is authorised. You can avail of this loan without any collateral or processing fees.
All the businesses are eligible under this scheme, except for retail stores, self-help groups, and educational and training institutions. To gain more information and details related to this scheme, you can call on women entrepreneur cell on 02266387777. Also, you can visit the nearest Central Bank branch.
These are some of the prominent schemes that are in the market to help women entrepreneurs in India. These schemes can offer a level playing field to women. There is no doubt that women can be successful as an entrepreneur as well. But we have to remove the social hurdles, and these schemes are the first step to do so.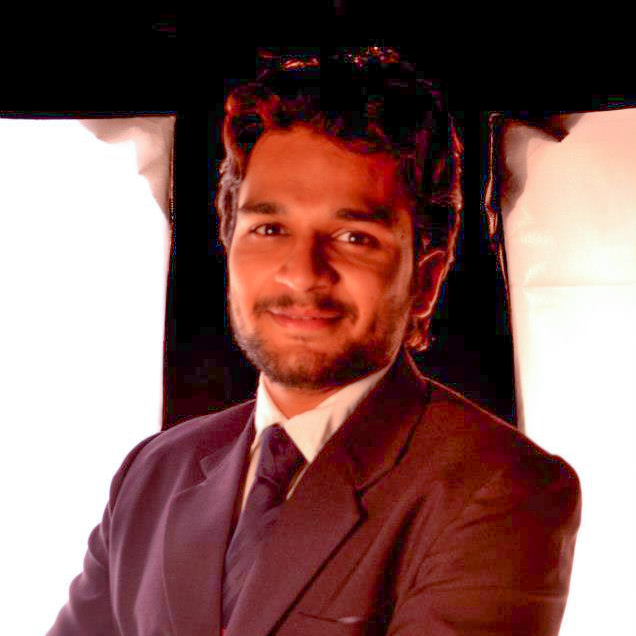 Karan Dave
Karan Dave is a seasoned writer associated as a content expert with Legalwiz.in. He has blended his interests in business solutions and starup economy with the writing capabilities to provide resourceful information for varied audiences.