5 Tips to start a Successful Home-Based Business
The best home-based company is the one you start with since you are excited about the job and interested in the process—not the one advertised on Craigslist as a work-at-home opportunity or one that a friend is hiring for social media.
Starting a home-based company helps you be more versatile about managing your money and raising money. However, it is neither a simple nor a surefire way to make money. It necessitates long-term dedication and a detailed understanding of the tasks at hand.
You'll need to put time and money into finding the right company for you and developing a strategy to build a home-based venture with a stable basis and earning potential.
Also Read: How can small business beat the competition in 2021?
Create a Business Plan
Business plans are not only for startups looking for a bank loan. The main reason for writing a business plan is to see if the project can succeed.
Write a business plan that includes:
An executive summary of your business idea
Research into your target audience and competition
A definition of your potential consumer.
Once you've selected a home-based business idea, you're excited about, write a business plan that includes:
An executive summary of your business idea
Research into your target market and competition
Your marketing campaigns
The financial plan
Business plans
The planning and thinking you do as you move through the business plan will help you refine your business concept and plan how you will effectively enter the market without wasting money on expensive real-world trial and error. If your business plan reveals that your project isn't feasible, don't be afraid to set it down, develop a new home-based business venture, and start over.
Assess Your Talents
Start by thinking up your skills, or what you are good at, of course. Your talents form the foundation for successful companies, including a home-based company. You are:
Creative?
Detail-oriented?
A strong communicator?
Persistent?
A quick learner?
Your personality characteristics are linked to your abilities, and they play an important role in deciding whether you are fit for self-employment. Efficient company owners share the following characteristics:
Openness to new experiences
Self-reliance
Success-oriented
Possess self-efficacy
Risk tolerance
When evaluating your skills and personality to see if a home-based business is right for you, be honest. If you don't think you're cut out for self-employment and want more flexibility in your work life, look for a career that allows you to work from home.
Combine Your Talents and Skills to Generate Business Ideas
When it comes to starting a new business, the skills you've spent time and effort learning are often the backbone of great business concepts. A detail-oriented individual with accounting and administration part, for example, might start a home-based business as:
Tax preparer
Bookkeeper
Financial consultant
Business manager
Professional home organizer
Virtual Assistant
You can create several business ideas by combining your talents and skills. Some of them would be uninteresting to you, while others would necessitate further schooling or qualification then you know exist.
You get a sense of which business ideas are a good match for your personality, skill set, and ambitions when you brainstorm. This will help you narrow down your choices to companies that you are truly passionate about.
Also Read: How to select business structure for starting a new business?
Determine Whether Your Ideas Work as Home-Based Businesses
Not all companies will perform well as home-based companies, and some will not work at all. To start a business out of your home, you must consider different factors, including your place, regulations, legal restrictions, zoning, working style, personality and needs of your family.
You won't start a production company, for instance, in a suburban community, and an organization involving many clients who come and go from a home office might not be feasible.
Enter your list of ideas to companies that are:
• Possible from a home office, instead of requiring a separate workspace
• Allow much of the work needs to be done at home, not on site
This gives you several business ideas that you can start from home practically and possibly.
Determine the Likely Profit
It would help if you thought about the possible profitability of a home-based company before starting one. You may have a fantastic skill for it and the skills to articulate it, but it won't work as a company if customers aren't prepared to pay you for your product or service.
How much are people who will pay me for this product or service?
How much are people willing to pay me for this product or service?
Is that anything with which I can make a decent living?
Most companies need a chance to begin making money. Take this into account and set aside a period of time during which you don't expect your company to be profitable. However, for your company to be profitable, you must regularly achieve your income goals.
Determine your monthly minimum income expectations and only accept business proposals that have a realistic chance of meeting those goals.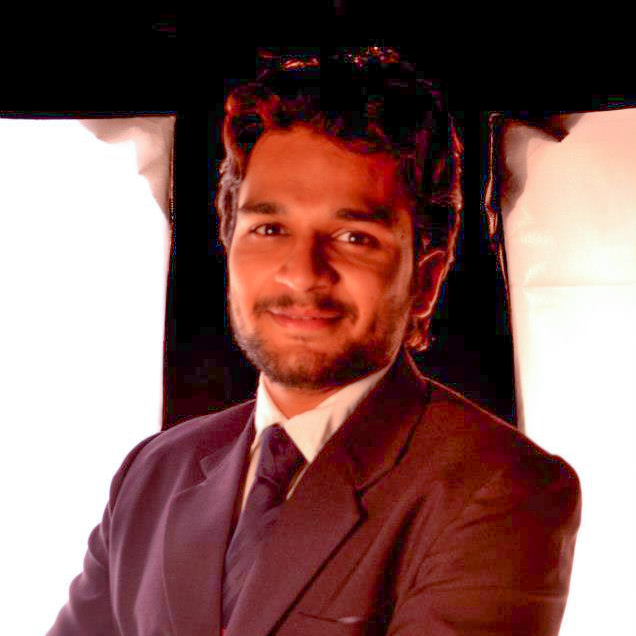 Karan Dave
Karan Dave is a seasoned writer associated as a content expert with Legalwiz.in. He has blended his interests in business solutions and starup economy with the writing capabilities to provide resourceful information for varied audiences.