Basic Compliance requirement to start a Cloud Kitchen Business
A cloud kitchen is essentially a delivery-only kitchen that accepts incoming orders online, and provides no dining facilities. They have a base kitchen that delivers food to customers' doorstep.
Cloud kitchens may have their online ordering website and online ordering app or accept orders through various food delivery platforms. Since the primary source of revenue for these internet restaurants is through various food ordering platforms such as Swiggy, FoodPanda, Zomato, etc., thus it is important to have a check-in system to keep track of the deliveries and the volume that the company generates from different platforms. This will save you the trouble of adding and measuring orders from various ordering systems at the end of each day.
Starting a Food Business Requires Licensing.
Get FSSAI registration done with the help of LegalWiz.in experts.
Here in this blog, we'll learn the basic points to keep in mind when setting up a Cloud Kitchen company. Without addressing these mentioned requirements, one can face difficulties in sustaining the company.
Location & Property
Place and property are the main differentiators between a conventional restaurant and a cloud kitchen. A cloud kitchen doesn't need a high footfall and prime property position. Rather, it can easily be set up in a 250-300 Sq Ft room, as there is no House Front. This greatly reduces the expense of opening a cloud kitchen.
The cloud kitchen can be in a fairly inaccessible area, but with high customer demand, particularly for a specific kitchen. Residential areas, market backsides, unused parking lots make a perfect cloud kitchen spot. Instead, you can also go for a shared kitchen room, as this helps reduce initial investment.
Licenses
For many reasons, obtaining proper licenses and certification is important to open a cloud kitchen. Second, getting the licenses in order will save you from legal difficulties. Second, because consumers can not visit the outlet themselves to test for sanitation, food safety and preparation, proper licensing gives them a sense of satisfaction. You can promote these on your website and in your marketing campaigns to convince your customers that you prepare high-quality food.
FSSAI: Food Safety and Standards Authority of India. FSSAI Licenses are mandatory for food-related business in India and must be obtained on behalf of the company and its owner. The license period can range from 1 year to 5 years and must be renewed before expiry. It's also nice to mention FSSAI on the packaging and invoice to build confidence in our customers about our offers.
GST: GST registration is mandatory for any business in India and also it is recommended to file all the company related taxes timely. GST must be submitted weekly, quarterly and annually. GST also helps to procure licensed vendors, as it reduces the tax amount if all parties have a GST number. Upon obtaining a bank account, we will apply for a GST number.
Trade License: Every business will require to possess a trade license, and so does the cloud kitchen. This can be obtained from the local municipal office by furnishing all necessary documents. Apart from the cost, we might need some extra money to get the job finished. It is a one-time job and its kind of mandatory legal action.
Fire and Safety License: Now it's not mandatory to start with, but it is great to save yourself from future troubles. This is part of law, and thus, fire and human health agreements are compulsory for any workplace.
Additional Licenses:
The main licenses to start a cloud kitchen company are FSSAI, Shop & Establishment, GST Registration, Fire Department NOC, etc. Therefore, you need to make sure you have these before starting a food delivery company.
Trademark registration is also very relevant for the cloud kitchen company because the idea of this company doesn't allow the customer to step in. So the brand name of the business is the customer's HERO. Thus, in order to protect the brand, the business owner must file trademark applications for the logo, name, wordmark consisting of different colors and patterns to create their unique identity on the market.
Get a Shop & Establishment Registration for your Cloud Kitchen?
Register your shop with local municipality through Gumastadhara License
Conclusion
While cloud kitchens involve low risk and high benefit, one should be alert of the competition ahead to make profits. So, a cloud kitchen will definitely be the next theme. If you plan to grow your company or start a food channel, the cloud kitchen is the safer and wiser alternative considering that you keep it compliant.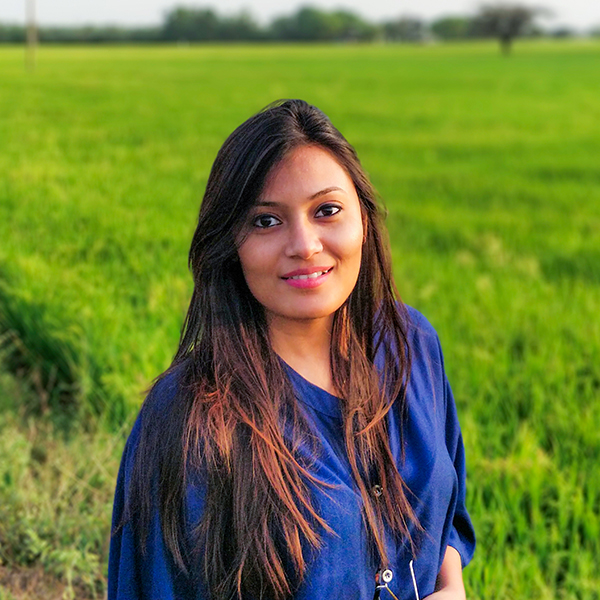 Labdhi Kochar
Labdhi, associated with LegalWiz.in since 2016, is a Company Secretary, Business Manager and Consultant for the company. She helps startups by giving them consultations and insights on their business development and growth. Labdhi is a BCom-LLB and has 4 years of Industry experience.