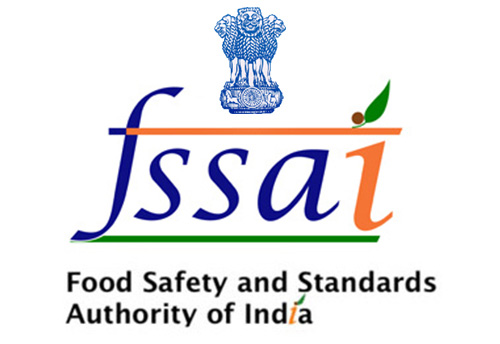 What is FSSAI?
FSSAI is an abbreviation for the Food Safety and Standards Authority of India. FSSAI is an independent body recognized under the Ministry of Health & Family Welfare, Government of India that manages the food license registration. This organization works for securing the Laws and Standards for Food Business in India. The main aim of FSSAI is to regulate and check for safe food manufacturing, storage, and handling practices by Food Business Operators (FBOs). A FSSAI registration certificate comes with a 14 digit License number to FBOs which is required to be printed on all the food products with FSSAI logo. The license can be applied for a minimum 1 year to maximum 5 years; it can again be renewed or re-applied for as per rules stated under Food Safety & Standards Act, 2006.
Who requires FSSAI Registration and License?
Every person who wants to start Food Business including cloud kitchen for Swiggy and Zomato has to mandatorily obtain FSSAI Registration or FSSAI License online. However, it sometimes becomes difficult for a food business operator to decide – which license to opt for: State or Central. Let us help you to understand the eligibility criteria so that you can quickly proceed for online FSSAI registration and acquire requisite food license.
Here are few examples of business that require FSSAI Registration and License:
Restaurant

Club

Wholesaler

Food Retailer

Food Storage Unit

Online Food Business Operators

Caterers

Exporter and Importer of Food Products

And other business related to Food
What is applicable to you: FSSAI Registration or FSSAI License?
What is applicable to you: FSSAI Registration or FSSAI License?
FSSAI Registration:
Simply called FSSAI Basic Registration. This registration is appropriate for all food businesses and allied activities like Storage, sales, distribution, trading, re-packaging and labelling. Food Businesses having a turnover of less than 12 lacs are eligible to obtain FSSAI Basic Registration. Mostly hawkers, petty retailers, temporary stall holders come under this category. This food license registration online registration is very useful for eCommerce food traders.
FSSAI License:
There are two types of FSSAI licences.
Benefits of FSSAI License
Applying for Registration – Basic FSSAI Registration
Obtaining FSSAI State License
Obtaining Central License
Simpler. Quicker. Better.
Why Choose LegalWiz.in?
We are a team of qualified Company Secretaries and Chartered Accountants who personally cater to your queries. We also have tie-ups with various affiliates in different cities of the country to help you obtain your FSSAI Registration very smoothly. The entire process is managed online with regular communication while providing required assistance at every step. This ensures the highest customer satisfaction and on-time service to our clients all over India.
Simpler.
Quicker.
Better.
Experts at LegalWiz.in offer an efficiency-driven simplified Process to get FSSAI License for your business.
Begin your registration journey by:
For FSSAI License (State and Central):
Frequently Asked Questions
Explore FSSAI Registration and License
More Questions? Seek Help of an Expert