Building Esprit De corps in the New Normal
The Pandemic has been an eye-opener for economies and businesses around the world. For over 6 months, we have stumbled from experiment to experiment to navigate a new normal amid the coronavirus pandemic. The clear distinction between home and office blurred as WFH became the norm and remote working became mainstream. Everyone amongst us have been adhering to practising social distancing by staying inside our homes, cancelling plans, and avoiding crowded spaces. And on the Professional front, with economies opening up, many of us have moved back to offices while some of us are still working from home.
There is no industry that has not been impacted. Manufacturing and services have been rendered almost helpless – for example if you are in logistics or working in eCommerce, you are definitely experiencing interruptions to your day-to-day operations due to supply chain issues, changes in demand, and retail closures, to name just a few of the many challenges businesses are facing currently.
People first, Always
People are what makes organizations run – and the people have been thrust into an unforeseen situation – requiring them to adapt themselves to remote work, learn new technology, and find ways to support consumers and clients. The Pandemic has offered a chance to rethink and reform approaches & strategies – put your people first and that will be the 1st step to business continuity.
This crisis has given companies the ability to reinvent companies at the company level to make them more competitive, open and sustainable. The recent phase has taught organizations precious management lessons, having done away with many traditional ideas and processes. People-centric policies and approach will ensure that the human capital of the organization grows and gives their best efforts to sustain the business.
Also Read: Building the A-Team for your startup
Reinforce Team Spirit
The COVID 19 has really caused disruption in businesses, commerce, trade and organizations. It has had a severe impact in HR terms – thus what will be really important is the team spirit – the ability of the team to cope. Against this backdrop and under the circumstances, leaders should initiate the RR (Rearm-ReEquip) approach. Every team member should be reassured that their future is safe and that the organization understands the constraints of operating during the Pandemic and thus the unique challenges of the situation. All team members should be included in discussions on tasks, protocols, outcome and evaluation.
Ensure regular discussions & being in touch – brainstorming sessions can help to identify new approaches to deal with in-house issues. Freed from the confines of the workplace, teams will need a Communications module – to ensure that everything is onstream and no one feels secluded. Frank, open discussions about how to cope, problems faced and solutions devised – and newer roles: need to be encouraged. As a firm we are realizing that tomorrow is going to be different and we can be more resilient if we share & team-spirit is strong.
Decentralization as a Unifying Force
It is true that Organizations are driven by the leaders, and the leadership function by nature does not involve participation. But we are facing a crisis of global proportions and a participative, inclusive approach can yield enormous benefits. Especially when the future of the business is in question, it is a good time for involving the team members in operations to sustain the business. Kickstart this by telling every team member that they have a stake in the longevity of the business and then inviting their participation in doing what they can to resolve matters.
One of the benefits of participative management is that it will also serve as a team-building exercise for everyone involved and this will benefit the business itself in the long term. The democratization of authority will help to foster a new organizational culture and help in proper, faster decision making.
Also Read: How Businesses can Network Effectively in the New Normal
Leveraging Communication: Reassure & Empathize
Since the pandemic has totally disrupted the old set ways and a new normal is in the process of being formed – how people react, purchase and behave will be forever changed. This is the time to reach out to consumers, clients and employees. Amidst all this negativity, crisis and gloom, virus outbreak, people are reacting and absorbing positive and inspiring content. Consumers would love to see a brand being more considerate with goal-driven actions and messages – this will be a core differentiator.
Hence, for brands, Customer trust is the new currency for brands, and it is important to earn, sustain, and grow every single penny. During these tough time, hard-selling messages delivered to the audience will surely backfire – it is better to approach with empathy, courage and humility woven into the messaging.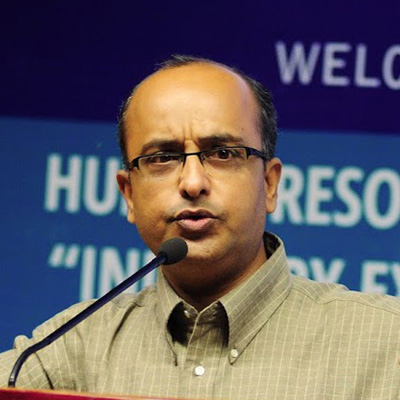 Swapan Dholakia
Swapan Dholakia is a senior professional heading the Communications and Outreach at Legalwiz.in. His current interest areas are trade diplomacy,building synergies, and leveraging Communications to impact society & audiences at large.