Can a director of one company be an employee of another Company?
Introduction: Types of Directors
Before understanding the specifics of company director, let's dwell on the types of directors that businesses usually have.
Alternate Director
Nominee Director
Small shareholders Director
Additional Director
Residential Director
Shadow Director
Independent Director
In general, there are two critical categories of directors where one is called the "executive," and the others are "non-executive" managers.
An executive director may be an exclusive director of the enterprise, i.e., a person who has a significant personal interest in the enterprise as a high source of income over his entire span of working times.
Also Read: Understanding the Types and Duties of Directors
On the other hand, the non-executive director is a consultant who is not a boss who does not engage in everyday work but the company's planning and policymaking exercises.
Directors under Companies Act, 2013
In Section 2(34) of the Act, a director means a person appointed to perform the roles and duties of a director of a corporation. That person needs to ensure that these duties comply with the provisions of the Companies Act 2013.
Role and Functions of a Director briefly
A company director is someone who decides a company's future. A director shall take all the critical decisions of the company or organization. He concentrates on:
Good management
Efficient performance
A company director has a range of roles: a lawyer, an employee, a company agent, etc. Various positions involve various functions and obligations.
Definition of an employee
An employee is a person employed by an employer to conduct a particular work. The employer employs the employee as a result of the selection process. The hiring is done when the worker is considered to be the most qualified applicant in the job.
Under Companies Act 2013 – what does it say?
The Companies Act, 2013, was adopted to bring corporate law changes that correspond to current corporate trends. There is no provision which expressly states that a director can be or cannot be an employee of another company.
Possible complications
Contract
Unless the contract of employment between Mr. XYZ and AAA Ltd. explicitly forbids Mr. XYZ from taking up another job in the duration of his present work, therefore he may face legal issues preventing him from concurrently working in both positions. He will select one of the choices.
Time – shortage
He may not have the time in hand to execute best for both jobs. Through meeting deadlines and other work-related tasks, he can concentrate entirely on his job as an employee in AAA Ltd., or he can focus on recruitment, permits, and so on as a director of the company. These can be hard to do.
Low efficiency
As already mentioned, the director plays a significant part in the company – from making decisions to making control of the company in a crisis. Working in two jobs would decrease the person's productivity both as the manager of one business and as the employee.
Conflict of Interest, NDA, etc.
When both business concerns are related to the same sector, there is a strong probability of both business concerns overlapping. This could lead to several issues, such as potential conflicts of interest/confidentiality, etc.
Also Read: Understanding NDA – Types and Important Clauses
Conclusion
The director is a trustworthy authority of a corporation, but nothing prohibits him from becoming an employee of any other corporation. It is also easy to decide his place in the business. The legislation does not forbid it, and it can also be said that it is vague and that there is no explicit clause in this respect, nor is there any leading case against since it could be the head of 20 companies at a time anyway. Thus, mere employment will not affect the company in which he is the director.
Briefly, if you're the Managing Director, you shouldn't work for obvious reasons because it can be challenging and stretching human limits and capacity.
You can quickly become an employee or a director of another company/organization if you are part of the non-executive board.
Points to be kept in mind
When a director of another company, you can be an employee – the Company Act 2013 does not explicitly define or forbid the same.
There may be problems in a case like this – low productivity, time constraints, conflicts of interest, etc.
Consult the contract carefully before signing – certain deals have other clauses that prohibit the employee from holding two jobs concurrently.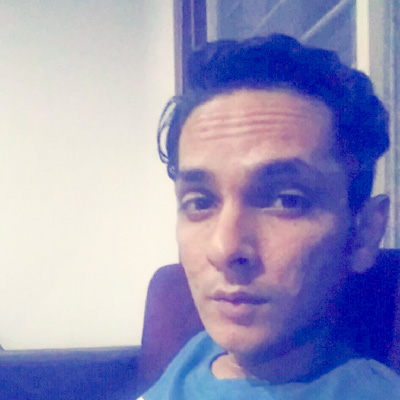 Devarshi Dave
Devarshi Dave is an Associate Company Secretary and has completed his Masters and SAP (FiCo) from Ahmedabad. Having experience in handling Private Limited Company and LLP incorporation processes is currently working with LegalWiz as an ACS with the Business Advisory team.