Copyrighting in modern business: How and when to copyright your work
When a company establishes its position in the market, it is essential to protect and manage its intellectual property as it can be the difference between success or failure. Therefore, companies must consider acknowledging the various types of intellectual property like copyright, patent and trademark. Some of these require a formal application and review process before it is possible to register the right one. There are some that come without the need for a registration process but having one can only work in your favour in the longer run.
Copyright is one of the essential yet frequently ignored components of IPR. Copyrights are a valuable tool for preserving business properties but sometimes underutilized. Almost everyone knows that copyrights protect books, movies, and music. However, many businesspeople may be unaware that copyrights often cover computer systems, databases, blogs, plans, newsletters, training videos, manuals, technical papers, directories, architectural and technical works, and advertising content, both domestically and abroad.
Need copyright services for your art?
Bring your art to experts at LegalWiz.in. Start with the copyright registration.
The period of protection depends on the work. For example, copyright expires 70 years after the artists' death in literary, musical, creative, dramatic results, a film, or an original archive. Simultaneously, for sound recordings, broadcasts, cable, and typeface programs, it lasts 50 years.
Who benefits from the protection?
The work owner, usually the natural individual who did the work, typically profits from copyright. Thus, business leaders must ensure that the contracts for job and service contracts of the company have an IP provision that allows for the copyright allocation in the broadest possible context of the company's work.
The copyright law lays down clear guidelines that must be complied with in this regard. It is worth noting that for computer programs, there is a significant exception. Indeed, copyright and all other 'economic rights in connection with computer programs produced by one or more employees or agents to carry out their duties or beyond the patron's orders are considered to be transferred to the patron without any provision from the contrary.
Benefits of copyright registration
Ownership: Only the copyright holder can use a copyrighted work. All those must request the owner's permission to use a copyrighted piece. Writers, singers, artists, and others also license their copyrighted works to gain income from their work. (In restricted situations, there are some exceptions, for example, the legal principle of "fair use"-that allows small excerpts of works).
Longevity: Current copyright protection continues for 70 years after the author's death, which is far longer than before recent legal updates.
Penalties: The copyright Act sets out monetary sanctions for infringing on another's copyrighted work — that is, using it without permission. Fines differ, but they may be significant and are based on a court decision that the copyright owner has financial damages, revenue loss, legal fees, etc.
Clarity: The law offers some insight into the possession of copyright in complicated cases. The production of hire works is more important to business owners. For example, if an employee produces a brochure or Web site for your business, the copyright is usually owned by the business rather than by the actual employee. Since ownership is not always fully transparent (contraction works can be complex), it is helpful in any contract you enter for artistic works to define copyright ownership.
If a third party is permitted to use or to reuse protected works (for example, a manufacturer to whom the author grants the right to produce and distribute design products), then a licensing agreement should be signed in due form.
As the licensing of a patent or trademark registration, this precaution is taken to ensure proper protection of the rights given. The contract shall cover the following points:
Using scope: in which countries and in which forms and on which media are rights exercisable?
Length of use: Is the permit given for a fixed period, or is there a copyright duration? Can the license be revoked if those requirements, for example, have not been met?
Can a third party be delegated or sub-licensed to the right to use?
What about future adjustments?
Does the right holder have the right to verify that rights are exercised?
Which courts are competent in the event of a dispute?
What is the remuneration means (compensation dependent on turnover, per unit, etc.)?
Rules governing contract termination: models return, stock liquidation.
Copyright registration is more than just protecting your work.
Know more about copyright assignment, registration and other information.
Getting a Copyright
You may not have to get the copyright registration legally, but as explained above, the benefits of doing so are aplenty. All your creative works, as mentioned, comes under the automatic copyright as soon as you create it without the need to make it public. Make sure you have the proof of date and time ready.
In other words, though you think about the lyrics of a new album, the lyrics are not copyrighted. But as soon as you type them on paper (or type them onto a computer, record them on tape, etc.), the lyrics are protected by copyright. To confirm its status, you can use a c-in-a-circle copyright symbol © for your creation. However, the logo is not needed.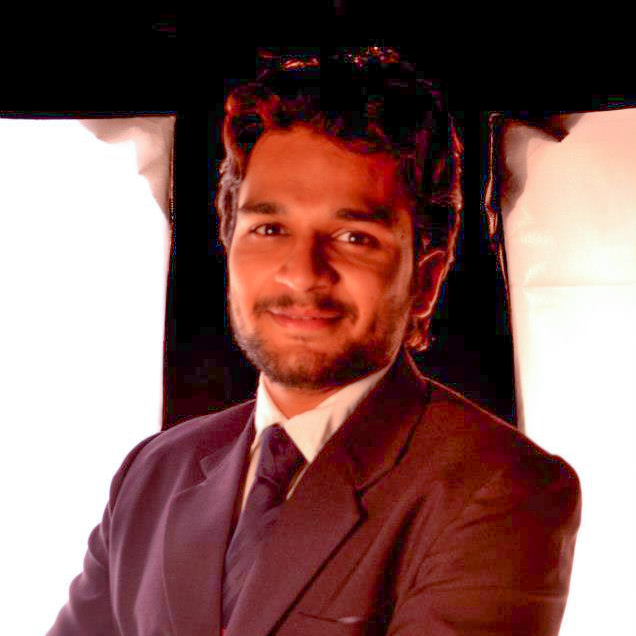 Karan Dave
Karan Dave is a seasoned writer associated as a content expert with Legalwiz.in. He has blended his interests in business solutions and starup economy with the writing capabilities to provide resourceful information for varied audiences.