Elaben Bhatt: A living legend & Messiah for many
Very few beings are capable of bringing a revolution without adopting violence. The "gentle revolutionary" – Ela Bhatt grew up in a politically charged environment amongst Gandhians. Her story is inspiring, revolutionizing and real.
"There is no development without self-reliance."


– Ela Bhatt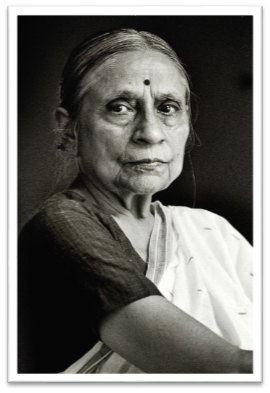 She is a philanthropist, reformer and social activist and the face and founder of Self-Employed Women's Association (SEWA) in India. She made women self-reliant, inspired them to be confident and encouraged them to be independent.  With innumerable social reforms and achievements to her merit, she changed the way people look at self-employed women.
The Early Years

She was born into a privileged family in Ahmedabad to a lawyer father and an activist mother. The country was going through major economic, social and political changes. Elaben Bhatt pursued law so that she could use her education to foster change and work for the betterment of people, especially women.
After graduation, she joined the Textile labour association. Women labourers were getting heavily exploited and she took the cudgels on their behalf. She started campaigning for getting them higher wages.
When it all started 
The inception of SEWA was an outcome of a trip to Israel which planted the seed of an idea about the possibility of cooperatives and unions working together to improve the condition of the labourers. Elaben Bhatt believed that it was extremely important to organize and unionize the self -employed women and that is how Self-Employed Women's Association (SEWA) started.
Forming a union gave these women the status of workers and a voice to demand fair treatment. SEWA became a platform for such women to explore their skills and make a living by being self- sufficient.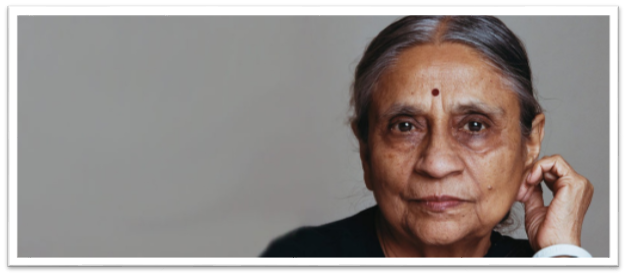 Like all unions, SEWA required economic support to fulfill the activities. Banks did not lend money to such workers, as they did not believe women labourers will be able to pay back loans. Hence, SEWA Bank, a cooperative bank was established. A bank for women, owned by these women. It was registered under the Federal Reserve of India. By providing a simple way of saving money and encouraging the women to plan their finances, Elaben helped many families in improving their standard of living. SEWA also supported the women who needed help with housing, childcare, healthcare, and protected them against domestic violence.
"Social and economic empowerment of women is directly proportional in building a peaceful, constructive and non– violent society."                                 


– Ela Bhatt
Breaking the shackles
Today, SEWA has become an internationally recognized union that is member-driven. It has built itself as a powerful example of citizen-led organization that was able to make remarkable changes in the public sector not only in India but globally.
Dr. Ela Bhatt is a globally recognized name in the international labour market, cooperatives , women ,micro-finance movements and the one of the founders of Women's World banking – who are microfinance providers and banks who work for upliftment of poor women by educating them , giving them access to finance for them to work on expanding their assets. Dr. Bhatt is also the founder-chair of the Indian School of Micro-finance for Women, Ahmedabad. And is a member of The Elders, the eminent group of world leaders convened by former South African President Nelson Mandela.
Elaben Bhatt is a firm believer in the fact that projects are not sufficient in bringing change as they are external and short-term. Her life, actions, and beliefs made an impact on the lives of millions of people around the world. She taught us that ethics and a clear conscious are primary elements required for character building and bringing change.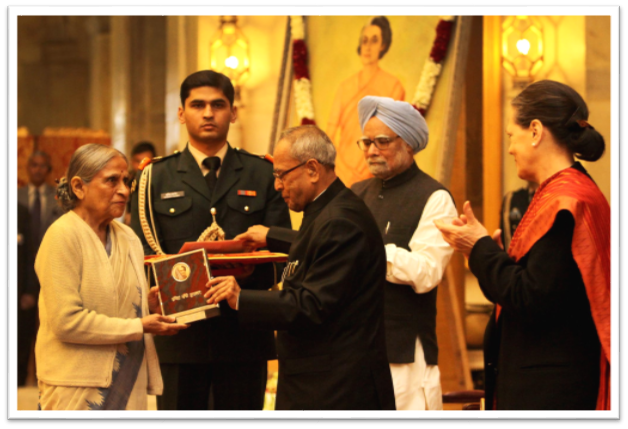 Awards and Recognitions
Popularly known as Elaben, she has been recognized globally and felicitated with numerous awards. She was a member of Indian parliament (upper house) and member of the planning commission.
Here is a list of awards that Elaben Bhatt has received for her work :
The Ramon Magsaysay Award for Community Leadership;
The Padma Shri & the Padma Bhushan awards by the Government of India;
The Niwano Peace Prize;
Indira Gandhi Prize for Peace;
The Radcliffe Medal;
Honorary doctorates from Harvard University, Georgetown University, and Brussels University.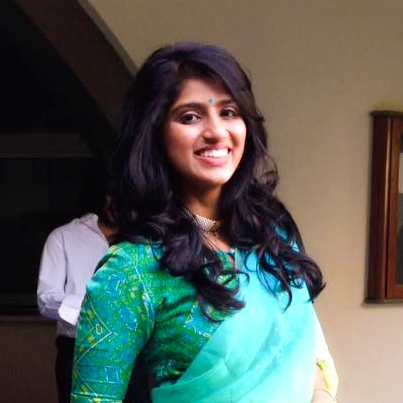 Kahini Jhaveri
Kahini Jhaveri is an IP specialist at LegalWiz.in, with a keen interest in content creation. She holds a B.A. LLB honours from Institute of Law, Nirma University, Ahmedabad. Kahini specializes in Intellectual Properties, specifically Trademark Law.