Nauroti Devi: Burning Flame in the Darkness of Night
Navratri is the festival that inherently celebrates womanhood, female energy and a fighter that resides in every woman. This Navratri, LegalWiz.in presents 9 amazing stories of such powerful women to celebrate empowerment in a true sense.
The first day of Navratri, often known as 'Pratiprada', is regarded as a day of Shailaputri, a manifestation of the Hindu goddess; Durga is honoured on the first day of Navratri. She is known for her strength, actions and vigour.
And the first story of our Women Power also lies in these lines. It is about a 75 years old social reformer, Nauroti Devi from Rajasthan who fought against all odds to become an inspiration for others.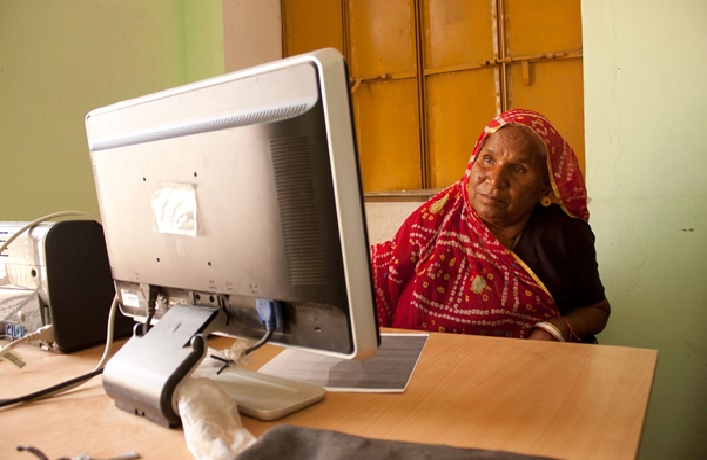 It's her journey from being a stone-cutter facing wage problem to educating over 1000 uneducated women and children and helping them operate computers is stirring enough.
They say real heroes arise out of the life circumstances. Something similar happened with Nauroti Devi. She hails from a rural part of Rajasthan where historically women aren't left with much scope. And it was there she showed guts to fight her own battle. Born and raised in a poor family in Kishangarh district of Rajasthan, she worked for a road construction site to earn a living as a stone cutter. A day laboured job had her go through all the toils she and still she and her fellow labourers (women) were not paid full wages. The men were paid at 7 Rupees while women were paid almost the half, 4 rupees. This was done under the pretext of workers not working to the standards of high wage rates that raged her to fight a battle for justice, raising her voice – up and loud to successfully mobilize labourers and ultimately leading to an agitation.
One of the NGOs took a note of this and helped her to escalate her justice fight to the court of law, all the way to the Supreme Court of India. And then, justice was served. A literal victory for labourers, but for Nauroti Devi, this was a moral victory.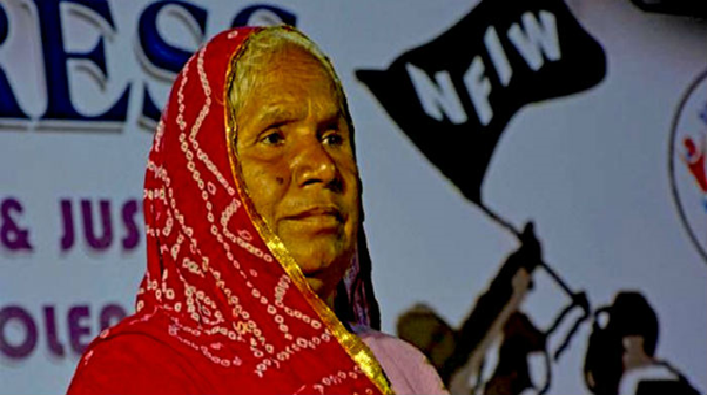 This ignited Nauroti's relentless battle to empower the marginalized that led her from being a stone cutter in Puharu village to become a Gram Panchayat Sarpanch of Harmada Undoubtedly a story of unflinching courage and impeccable honesty that stands tall against all adversity.
Working as a Village Sarpanch
The first thing she did after becoming a Sarpach was to complete her education. She did so by joining the Barefoot College Tilonia that was founded by Bunker Roy, a 6-month literacy program The college was at a distance of about 4 km from her village Harmada. She was a fast learner and with her determination and dedication, she started working at the college shortly after the program. It was then that she learned how to use a computer. There she exhibited all the necessary qualities that are needed in a good leader. She stood boldly, learnt things quickly, and kept herself on the side of truth.
And her fight continued to spawn as she ignited spark in her social circle to fight against existing social evils, especially in the rural Rajasthan. Being a Sarpanch, she also trained the Government Panchayat Secretary to use computers and to make use of it for basic operations. Villagers still summon by the name if Nauroti Devi about the development that was infused in the villages after she got into in an authoritative position. She undertook plenty of activities to the construction of water bodies, hand pumps, toilets and houses for those people who live Below the Poverty Line.
She was successful in raising a war cry to fight the alcohol mafia. She also ensured a better it sanitation system not only in her village but also in the nearby villages. She fought and won in getting the hand pumps and clean drinking water facilities to villages. In fact, she successfully fulfilled her role as a Sarpanch in an honest possible manner by completing her term and leaving a gracious amount of 13 lakhs rupees for the Gram Panchayat treasury!
Further Activities for Reformation
The next big step she took after getting the education was to become a "Saathin" for Women's Empowerment. Being a Saathin, she would travel to nearby and even distant villages to educate people about their rights. She led herself as an example. As the one who got justice through rights, she would go share her own stories to the other women to make them aware about their fundamental rights.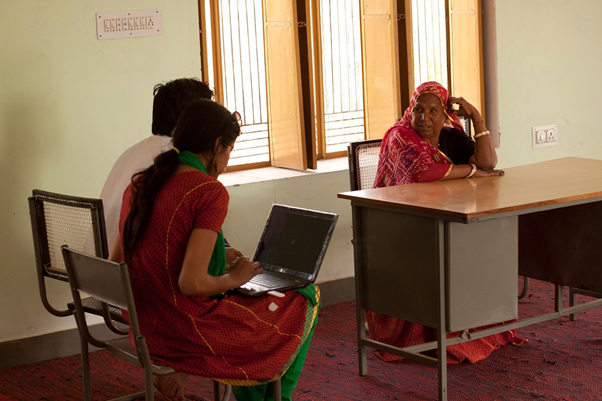 It didn't take her long to even train the other women to pick up employment skills, basic education like maths and language (Hindi). These were the women who never had an opportunity to go to schools for even basic education.
She is also an active member of "Mazdoor Kisan Shakti Sangathan". This is an Indian social movement, operating as a grassroots organisation that led a successful demand to pass the Right to Information Act. It was the demand for minimum wages for workers that ignited the RTI act. It was in 1981 that she participated in the Right to Information Campaign in Rajasthan that ultimately led to the Union Government passing the RTI Act in 2005. 
Still Going Bold and Strong
She over 70 years old now and recently (2015) fought for her from the disqualification from Panchayat elections in High Court. She challenged her disqualification that was made on the grounds of her educational qualifications. She was heard saying in one of the interviews "… I always knew that with the knowledge I would be able to show the world what I could do". She stands true to her words with all the work she does.
Hers is a well-known story across the borders, making a visit to China, Germany and the USA to share her story and empowerment. And even till today, she keeps a check on the news by reading Hindi newspapers on a daily basis and working on a computer.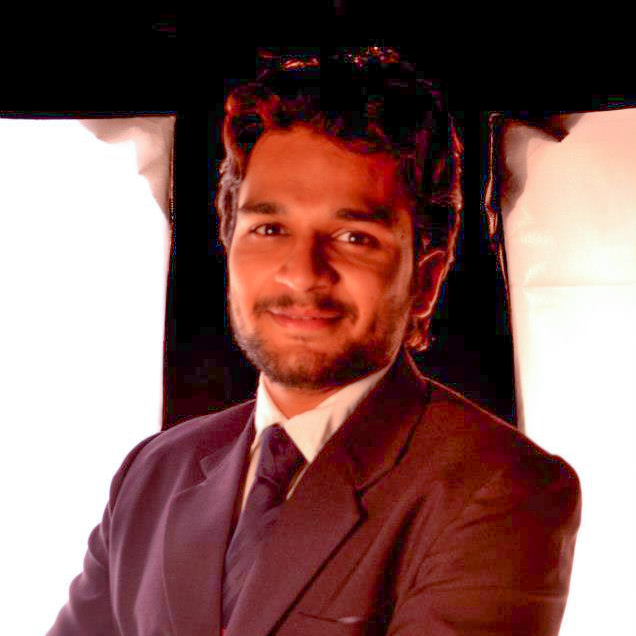 Karan Dave
Karan Dave is a seasoned writer associated as a content expert with Legalwiz.in. He has blended his interests in business solutions and starup economy with the writing capabilities to provide resourceful information for varied audiences.