Entrepreneur's Guide to navigating the New Normal
The new normal is a cause of much concern amongst Entrepreneurs as they struggle to cope with a slow market, a disrupted market and an uncertain future. The Pandemic has been the root cause of major global health deterioration but also devastated economies and markets. Manufacturing, Services, supply & distribution, logistics, and tourism – every industry has been hit hard and governments are struggling to formulate and response for the way forward.
As WFH, remote working and online networks become the norm for organizations, Entrepreneurs are struggling to maintain composure and keeping businesses afloat. Every entrepreneur has certain basic concerns – caused by the current health crisis and economic disruptions. Their problems are more or less common – a drop in revenue, profitability, retrenchment of staff, and business continuity. Every entrepreneur and founder is concerned with ensuring that their business survives and returns to normal.
Also Read: Effective Leadership through Empowerment
When everyone is focussed on their business, let's look at how entrepreneurs can avoid pitfalls and navigate the new normal:
Get your team Involved
Employees are the framework that hold the organization together. As an entrepreneur, you will have worked hard to get the right people in your organization, and you know that they are critical in helping you transform your vision into reality. They bring their passion and capabilities to the workplace – and now, in these times of uncertainty, you should start building A team for your startup and involve them in taking critical decisions. Strengthen your ties with them – they are your support mechanism.
Practice active listening, listen to what their problems and concerns are, ask for their suggestions in various decisions. Above all, be transparent if you are considering tough business decisions like pay reductions or letting someone go. The team is not likely to make tough decisions but more likely to understand them possibly at least if you are transparent with them. If it is handed down as a hard decision, they will probably just hate it. The core learning is that in the new normal, that the team is crucial – democratise decision making and involve them in the business in normal times. Then, in hard times like the present one, they will give their full support.
Shape your Venture
Admit it – as an Entrepreneur, you have possibly been so involved in the daily routine and task that you have not had the time to step back and take a look at the bigger picture. You probably got busy with demanding schedules, business operations and tasks that was not possible. Circumstances like the pandemic are a good time to step back and reassess our beliefs, assumptions and vision. Why not re-examine the business as well? Are you addressing the needs of the customers – are they delighted? Are you addressing the market properly? Does the business model need tweaking?
It is a good idea also to take stock of the overall segment you operate in – paying attention to government policy announcements, industry changes, changes brought in due to the pandemic, etc Maybe a refined vision in the new normal can really benefit the business can emerge from the exercise.
Also Read: Survival Insights for Emerging Leaders
Connect to Your Customers
Globally, businesses and consumers are a worried, unsure and concerned lot. For businesses with an existing set of customers, this is a good time to show that you care for them. Not as a business tactic, but to empathise and listen. Get in touch with them with a kind word and an ear ready to listen. Not only will this strengthen your relationship with the customers, it will also help you understand their concerns. It may be possible to try and make adjustments to your products or services accordingly. Who knows? In their needs, you may possibly even discover a new business opportunity!
Practice Empathy and Focus
The current situation has only 2 constants – uncertainty and change. The scenario overall and the businesses are impacted like never before. The pandemic has tested everyone like never before, with survival at stake. Usually Entrepreneurs are accustomed to dealing with the risks, uncertainties, resolving problems. But for anyone, it was hard to imagine the scale of uncertainty and recession the Pandemic would bring. This is the time to bring your humane skills to the forefront – communicate effectively, be empathetic. If needed, start collaboration to walk hand in hand with other businesses similar to how LegalWiz.in facilitates Instamojo offers on its partners platform.
If you empathise with your employee's situation, your vendor's worries and your customer's concerns, it will definitely pay off. This is the best time – during an adversity – to build and test your character. Stay positive, because your decisions have a broader scope and influence lives. Brainstorm with well-wishers and peers before taking the decisions for business continuity. Shared experiences can often lead to a deeper understanding of the problem and yield solutions previously not considered.
Conclusion
In a time of adversity, how we respond and take actions decide the outcome. It is said, when the going gets tough, the tough get going. Sometime in the near future, when you look back on these days and reflect, let it be with pride. Respond proactively and with insight, and you will have business victories and lessons that will be with you for life!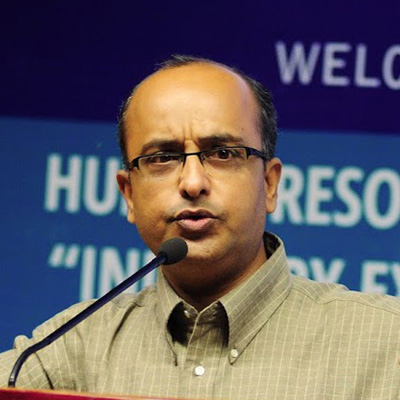 Swapan Dholakia
Swapan Dholakia is a senior professional heading the Communications and Outreach at Legalwiz.in. His current interest areas are trade diplomacy,building synergies, and leveraging Communications to impact society & audiences at large.