Exceptions to an NDA: Non-Disclosure Agreement
A Non- Disclosure Agreement or NDA is one of the most important basic legal documents that any start-up or well-established business entity must have. In today's competitive market, it is difficult to protect sensitive confidential information related to trade and operations. Keeping this in mind, businesses today understand the importance of entering into a Non-Disclosure Agreement (NDA) draft with multiple parties.
What exactly does an NDA (Non-Disclosure Agreement) protect?
An NDA defines "Confidential Information" and sets out all measures to protect such information. Confidential Information generally means and includes the following:
Trade Secrets and know hows
Daily Business operations
Details of clients/affiliates/associates
Any financial records or statements
Access to the operational database
Intellectual Property Rights
and more
Usually, confidential information is defined in each NDA separately based on the needs of a particular transaction. Hence, before signing any NDA it the parties involved must read the clauses therein, especially the definition of confidential and sensitive information.
Usually the parties to an NDA or any agreement consisting the confidentiality clause do not pay much attention to these aspects. However, this practice of not going through the Agreement carefully before signing it can create a lot of issues in the future. Read more on what is a Non-Disclosure Agreement.
Importance of an NDA: Non-Disclosure Agreement
Apart from defining confidential information, a non-disclosure agreement also sets out the terms of how confidential information will be treated during the transaction. Once all parties sign an NDA, it becomes a legally enforceable agreement. Hence, entering into an NDA (non-disclosure agreement) is one of the best ways to protect confidential and sensitive information of any business entity from being misused.
Exceptions to an NDA
All rights have certain exceptions. Similarly, the right to confidentiality also comes bearing certain limitations. This generally includes the following exceptions to the protection of confidential information:
a. When the information is public knowledge:
Let's try to understand this with an example. In the matter of American Express Bank Ltd. v. Ms. Priya Puri, the bank had filed a suit against their ex-employee for breach of the confidentiality clause by sharing information of potential customers with competitors. However, the bank failed to prove its case, because it was held that basic information of these potential clients, was information available in the public domain. Hence, the confidentiality clause signed by the ex-employee protected her from being sued due to the exemptions to confidentiality.
b. When the recipient receives information from a third party
When any action of anyone other than the parties to a contract leads to a breach of confidentiality, it is not considered valid. For example, if A and B are agreeing that B will be providing certain financial consultancy services to A. To protect his interests and financial data, A decides to enter into an NDA (non-disclosure agreement) with B. After signing the agreement, B finds out from a third person C that A is on the brink of bankruptcy. A is not the one to provide B this information. Hence this piece of information does not fall under the category of confidential information. So, even if B goes on and talks about this particular piece of information with anyone, he is not breaching his Confidentiality Agreement with A.
c. When the information is required to be disclosed by any lawful authority
In certain events, any lawful authority, such as government officials might have the right to know certain confidential information. Sharing such information with an authority if required by law, does not amount to a breach of confidentiality.
In the landmark judgment of Mr. X v/s. Hospital Y, the Court stated that if non-disclosure of confidential information negatively impacts the Right to Life of a third person, sharing such information of a patient, is not a breach of confidentiality.
d. The information is known to the recipient before signing the NDA (non-disclosure agreement)
This is one of the most simple exception to an NDA (non-disclosure agreement). If the recipient is aware of a certain information before signing the NDA (non-disclosure agreement), such information does not fall under the label of confidential information.
Based on these exemptions and the examples that followed, it must be very clear that an NDA does not protect all confidential information. Hence, the parties to an NDA (non-disclosure agreement) must always read all the clauses before it becomes legally binding.
How Legalwiz.in helps you Safeguard Confidential Information
LegalWiz.in is a legal tech service provider, with a team of expert Lawyers. No matter the area of business you function in, our team of lawyers can assist you with the specific requirements you might have. All you need to do is reach out to us to draft your NDA for third party!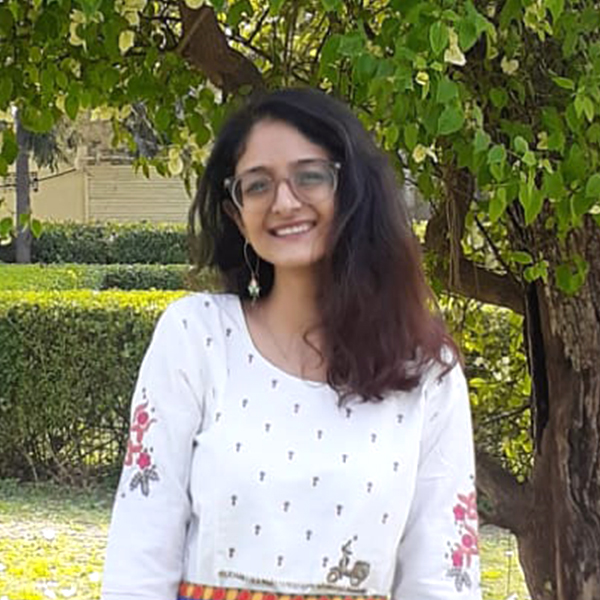 Diksha Shastri
As a writer, Diksha aims to make complex legal subjects easier to comprehend for all. As a Lawyer, she assists startups with their legal and IPR drafting requirements. To understand and further spread awareness about the startup ecosystem is her motto.