Five Reasons why Trademark Registration is so Important!
History of Trademarks age back to ancient times. When tradesmen distinctly branded their goods or services. In 1266, the British Parliament adopted first Legislative Act for Trademarks. As a result of which, it became mandatory for bakers to put unique marks on their bread loaves. Today, importance of Trademark Registration has increased to such an extent that these services are available online at affordable rates.
Trademark is a very valuable Intellectual Property for today's market. The key to success is building a distinctive brand identity always remembered by the clients. The first step to success is protecting that uniqueness of your brand at all costs.
Product names, businss name, logo, brand slogan, or even sound and shapes that give your brand a unique identity ideally fits the list of what can be trademarked in India. The importance of securing a mark is not even a point of discussion anymore. Hence, here are five good reasons why you should get a trademark registration today.
Looking to get started with a new brand?
Choose Trademark Registration by LegalWiz.in Professionals.
1. Create an Asset for Your Business
Trademark registration provides you an exclusive right to use the unique mark for your business activity. Globally, business valuations have evolved to be beyond physical assets possessed by the companies. Companies like Uber, Swiggy, and Oyo are lean business models. As a result of which, millions of customers trust and value these brands. The golden arc of McDonalds or bitten apple logo of Apple Inc. shows the power of branding and recognition. Due to which, the value of these brands is now in billions.
2. Not Just a Cost, It Can Be a Revenue System
We know that a registered mark grants you an exclusive usage right. Further, it also allows you to unlock the potential of your brand by licensing it to others. So, many businesses opt for licensing the usage of their brand names to create additional revenue streams or enter new markets with a collaborative approach. For example, in the year 2020 a popular fashion designer Calvin Klein entered into a licensing agreement with Mark Fisher Ltd. for the design and production of Footwear.
3. Never Let Your Customers Be Confused, Build a Unique Identity
It takes hard work to build a brand. So many businesses end up spending a significant amount in marketing and outreach – just to popularize their brand name. Trademark gives you a proprietary right to use the mark registered under the class. Think of a situation where multiple dairy product vendors start naming their business as "Amul", and customers are not able to differentiate between the brands. You wish that your business would scale that large and would want to make sure your brand name is protected by law. Wouldn't you?
4. Legal Protection Against Infringement
Under the Trademark Act, a registered trademark becomes a legallly protected asset. Hence, empowering you to challenge the usage of a similar or confusing brand name, and stop the infringers from using the particular mark. In a landmark Supreme Court Judgement, when prior use of brand "Malikchand" was proved by M S Food Products (a tobacco products trader) it forced Dhariwal Industries (owners of popular brand Manikchand) to restrain from using their brand name. From this instance, I hope you can understand the importance of Trademark Registration.
5. Claim Perpetual Ownership
Unlike other Intellectual Properties such as Patent and Copyright, your trademark can be owned for as long as you wish. Thus, We can say that Trademark in India is owned forever, subject to a renewal procedure due every 10 years.
6. Bonus: Claim IP Rights in Other Countries
If the above five are not good enough to let you know of the importance of Trademark Registration, I thought of adding one more benefit. Trademark rights are geography-specific, and one needs to apply for protection in all the countries separately. World Intellectual Property Organization (WIPO) allows registering Trademarks in 124 participating countries through the Madrid System. Though, as a prerequisite, the applicant needs to have a Trademark Application filed in the home country.
Lastly, I'd state that it is important to nurture and protect your brand when you've worked so hard to build it. Hence, Trademark registration is a small expense that will get you peace of mind and help in popularizing your brand. This will also help you in eliminating the fear of brand name being used without your permission. Assisted service from LegalWiz.in experts is always a click away – simple, affordable, and dependable.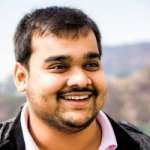 Shrijay Sheth
Shrijay, co-founder of LegalWiz.in, is best known for his business acumen. On this platform, he shares his experiences backed by a strong understanding of digital commerce businesses. His more than a decade-long career includes a contribution to some of the highly successful startups and eCommerce brands across the globe.