Five steps to make a positive impact as a new compliance officer
Assume that you have just begun working as a compliance officer of a company with no centralized compliance program. The engineers deal with some privacy and security requirements, the c-suite handles some of the legal issues, but there are set processes, minimum records and policies. During the initial days, what would you do? How can you make a positive impact? 
This scenario is not uncommon, and it shows unique challenges for the compliance officer. They are often recruited to build and maintain a compliance program. At the same time, leadership does not truly understand the significance of compliance or the amount of work that goes into a successful program. Regulations are frequently getting updated, the compliance officer might be the team of one-man, and getting stakeholders engaged in compliance activities can be challenging.
Here are the few steps that would help you positively impact as a compliance officer in the company.
#1. Set up an explicit value proposition for compliance.
First of all, you require to know your vision and your leadership vision for the compliance program. It has to be your mission statement: why compliance is a prerequisite in achieving the business goals? How does it fit in business strategy? How would regulations affect your industry? What would be the scope of the team's responsibilities? Who would look over your compliance program?
Once you have all the answers to the questions as mentioned above, you should make your team accordingly. A successful compliance program requires senior leadership support. Someone who would be leader 101 amidst the Covid crisis as you should also engage and interact with employees and team members to convey the message and make the vision more lucid to them.
Also Read: Difference between Auditor & Compliance Officer
#2. Comprehend the current business processes and policies.
First, you should build camaraderie with the IT team, engineering team, and others who are responsible for compliance. It is also crucial to comprehend the company culture, employees' attitude, organization's goals, and general position towards compliance. Also, you require to know what is currently in place; it is necessary for few reasons:
i. you can avoid duplicating efforts and can benefit from work already done
ii. you can engage with the people involved in this process.
Take inventory of procedures, policies and controls you already have in the areas given below;
Policies – the rationale & framework behind the process.
Technical control – security control that a computer system executes, like logical access controls, user authentication (login), antivirus software, and firewalls.
Process – the policies implemented via thoughtfully developed processes.
Procedural control – the management oversight and sanction and incident response.
Physical control – tangible items like badge readers, locks, and locked shredding bins that maintain the physical environment's security.
Record of this information and keep it centralized and organized. You can take the help of compliance management software as well.
#3. Locate what new procedures and policies are required.
Once you have carried out risk evaluation and have a detailed picture of the company's operations at hands, it is time to locate the compliance risk contact points or particular company operations that shows the potential for breaching application regulations.
Take a grasp of current policies, controls, and procedures in place at your company and check if they effectively detect, prevent, and correct the risk contact points you recognized. Find a specific policy, work instruction, procedure, or any other control applicable to every contact point. You must evaluate the sufficiency of those controls in the context of your knowledge of every contact point.
Assume that violation would happen given a current control, whether such a violation would be detected or not, what would be the likely worst scenario if that happens. The contact points that are inadequately resolved by current controls present compliance gaps that require to be resolved.
There are chances that your company will not have a resource to cope with all the compliance risks at once. You might want to rank your gaps in the program in terms of risk critically and the resources needed to remediate them. You want to enlarge resources by policing high-risk areas instead of low-risk areas.
When you are writing procedures and policies, write them with the expectation of scaling. To make the program easier and adjust, ensure that it hinges on one specific person doing one particular thing; that way, as people leave and the company and its compliance program grow. Also, you must try not to fall into slippery aspirational policies which cannot be attained, as it might put more burden and gives an unrealistic scenario to your company. Lastly, you should invest some time in developing the timeline for assessing the process so that you will not have to wait until there is a problem to come back at all of the procedures and policies you are writing currently.
#4. Recognize key controls and automate evidence management tasks when possible.
Automation cut downs the rate of user error. A task like garnering updated evidence and dispersing tasks around control operations can easily be automated with correct compliance software. Automating them makes it less likely that they would be executed or missed incorrectly. Automating the collection of evidence whenever feasible also creates less burden on the people occupied in the process and makes the process more efficient and more manageable.
Also Read: Understanding Compliance & Analysis in Businesses
#5. Identify tools that would make your compliance process more efficient and visible.
While automating primary controls in your compliance process assists them in the running in the background, it is still crucial to ensure that the whole part of the process is running efficiently and visible so that you will be able to resolve problems and adjust the process as and when required.
Compliance operation software would make your job a lot easier. You can leverage compliance portals that help you store data on your programs, proofs, controls, captures your priority, and tracks the status of audits and requests, increasing the process's visibility and ensuring you can track every part of it without onerous manual tasks. The accurate and proper tools would support the right and apt habits and make reporting and compliances easier for you.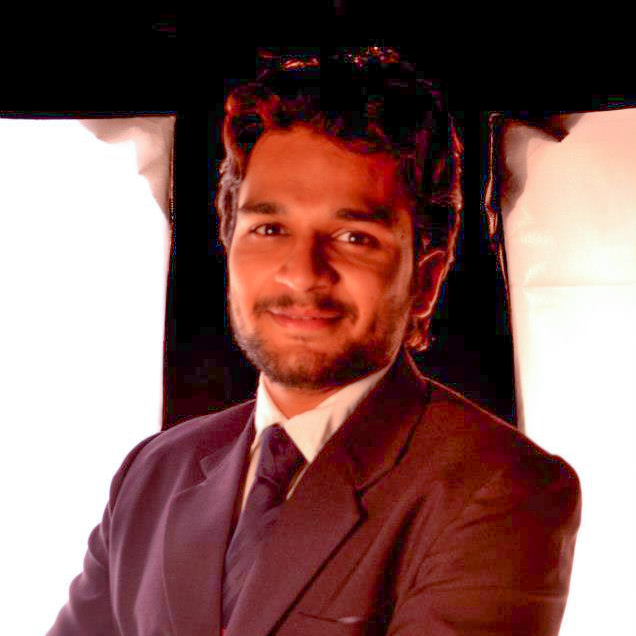 Karan Dave
Karan Dave is a seasoned writer associated as a content expert with Legalwiz.in. He has blended his interests in business solutions and starup economy with the writing capabilities to provide resourceful information for varied audiences.