How can small business beat the competition in 2021?
To succeed in business, you need to keep a step ahead of your competition. When competing, do not be afraid to use all resources available.
Competition exists in every market. Companies use the modern tool of "collaboration" to keep ahead of their competition.
It can feel like it would take an enormous effort to contend against bigger rivals. No matter what you do, you can't deliver the same kind of sales and discounts as rivals like Amazon. Bringing online shopping into the mix is like showing your customers a virtual store demo, just to have them buy it online at a price you can't beat.
Change your business to stay ahead of your competition.
It can take months, if not years, to define a model that can be modified and to implement these changes, but you can quickly start this journey using your goods and services. For instance, by using virtual reality applications such as Samsung Gear VR, you could improve your current business processes' capabilities.
Owing to the lack of creativity, giants like Nokia and BlackBerry were wiped out of the smartphone market. Know, the rivals innovate frequently, and new entrants disrupt the marketplace. Sometimes and in a way that the competition finds challenging to copy, the company can innovate.
Cross-Promote Your Business with Other Local Businesses
This may seem obvious, but it's important to notice that millennials still like shopping locally because the trend is spreading. This does not mean you need to take out all your old stuff and overhaul your workspace. The more critical question to ask is why the statements made turn out to be valid.
Shopping local provides shoppers with a sense of belonging by making them members of their community. To provide good customer service, you need to connect your customers to the communities they live in.
Are there any cross-promotions with other local companies that would be mutually beneficial? Will you encourage local artists to put art around your walls? Can you help support a local cause? Small things matter, so make sure your consumers know that they're keeping their neighborhood when they do business with you.
Find a niche in the market via storytelling and specialization.
We can imagine what it would be like if there were no rivals. As you create a niche, you approach your ultimate target. There is less space for new marketing messages. To succeed in a competitive market, you need a new concept. The more different it is, the less rivalry there is.
Businesses need customer engagement to succeed.
Read to know how storytelling can help brands to tell stories for customer engagement.
Specialization leads to a profitable sector. A particular niche market is reliable and leads to a smaller number of prospects. Moreover, the popularity of the product is strong. Using a local approach for your target customers based on their wishes and preferences.
Developing, funding, and addressing pain points by building a niche can be a lengthy process. Think of a story for several weeks and then transform the story into a material such as blog posts and email marketing campaigns. Specialization can also mean scaling back to a narrow range of goods and services as you advance.
Focus on Personalized Customer Experience
The other significant advantage over a larger competitor, particularly your small business can provide many more customized experiences, mainly or entirely online. Step up to the challenge and focus on customer service.
A revision of the consumer experience must be carried out from the bottom up. Train your workers to understand the additional steps they should take for personal and satisfying experiences.
Getting into the customer experience means getting somebody to trust you who walks into your company. Customers are very suspicious of brick-and-mortar traditional approaches such as upselling. It earns you trust to encourage your reps to level with the consumer about every product's pros and cons, regardless of the profit margin. Yeah, you're going to miss out on a couple of short-term benefits, but you're going to win over a long-term customer and any friends who tell them about their experience.
Host Local Events and Create Word of Mouth
One way to get new customers into your small business is to hold an exhibition. There are several different types of events to consider when determining which type of event fits your company better.
There's the model "wine tasting," where you offer something away to people who come to your case. But what makes this work isn't a freebie. It's the feeling of engaging in your company, whether it's face-to-face feedback, a chance to see you display your skills, or an inside look at what's next.
The meeting will be another model. You host a community for this type of event that shares a certain overlapping interest with your organization. The most straightforward explanation for doing this is to create effective content marketing strategy, introducing you to individuals who might be interested in purchasing from you in the future. If you're a company that usually doesn't get foot traffic, it can put a face on a name and make that connection more personal.
Finally, you can do a 'show' model for something largely unrelated to your business, where you play host to someone else from the group. To make this kind of event happen may be a hassle, but it pays you back in precious word of mouth marketing.
Conclusion
Looking at what you can do that they can't is the secret to competing over larger rivals. You are small, but it makes you unique, local, and personal as well. You are part of the city, not governed in a far-off state by some central office. Your small company can compete and win over larger rivals by taking advantage of your strengths.
But forget about trying to beat big business by doing the stuff you can't win at and start doing the things you can win, which includes.
Finding business niche
Becoming a local specialist
Getting out and canvassing/knocking doors
Hyperlocal positioning the strategies for direct mail marketing
Setting up the automation of marketing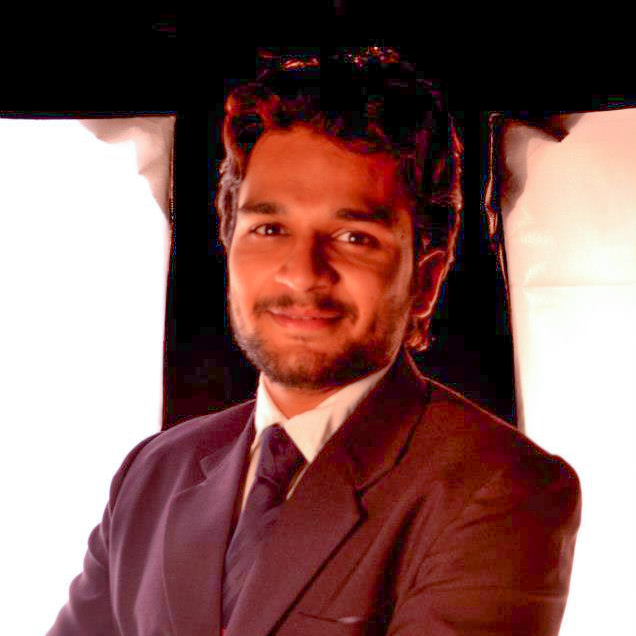 Karan Dave
Karan Dave is a seasoned writer associated as a content expert with Legalwiz.in. He has blended his interests in business solutions and starup economy with the writing capabilities to provide resourceful information for varied audiences.