How to avoid trademark infringement in India?
As an entrepreneur or a start-up owner, your company's initial years are spent building goodwill and a market reputation for the brand name and creating a space in the market. One has to work hard on creating unique designs for a company logo to create an appealing brand identity. However, what to do when someone copies your trademark? How do you prevent trademark infringement? If any existing logo, phrase, packaging of a product or any other feature that helps a consumer in the identification of a product causes confusion among the users in relation to the source of the goods is called trademark infringement. This blog discusses how to avoid trademark infringement in India.
Every brand having a reputation and long-standing goodwill faces trademark infringement at some stage of business. Getting to the point of how to avoid trademark infringement in India, we will further understand the most necessary precautions. Let us understand the ways in which trademark infringement can be prevented. 
1. Get Trademark Registration for Your Unique Brand Identity
Trademark Registration is the way forward on how to avoid trademark infringement. What is the advantage of having a registered trademark? In case of infringement or trademark violation, you may not need to prove your ownership of the trademark if the trademark is registered. The probability of winning an infringement case or a prior use claim is higher if your trademark is registered. Therefore, proving trademark ownership is one less battle to fight! A suit for trademark infringement can be instituted if the trademark is registered.
Things to remember while filing a trademark application
Ensure that you have a unique brand name – It is always advisable to use unique elements in your trademark or a creative combination of letters or words to avoid any disputes before the trademark gets registered as well as post trademark registration.
Conduct a comprehensive trademark search – One should always pursue a comprehensive trademark search before finalizing a brand name for trademark registration. This will ensure that you have a seamless registration process without any glitches like rectification or opposition. The intention behind performing a trademark registration is to ensure that one does not face any trademark objections during the trademark registration process. Performing a trademark availability check is important to ensure that, the chosen brand doesn't exist on the records of the trademark registry. Taking assistance or service from a legal professional who knows the trademark registration process can be of great help in making informed decisions.
2. Check if There Is an Actual Chance of Confusion
If your Trademark is already registered, make sure that there is an actual infringement that has occurred. Confusion with regard to the originality of a brand arises when two brands which look closely similar to each other are being used in relation to competing goods. The similarity in the brand name can be that of pronunciation/ look and appearance or overall impression created by a mark. If the brand seems similar to another brand then you should look for the goods and/ or service offerings. If the product offered by two brands is similar having confusingly similar trademarks then it can be called a trademark violation of the original trademark having an early use. The example of the recent case of Karim v/s Kareem will give you more clarity about trademark infringement  
In the case of Karim' v/s Kareem's, where the popular Karim/ Karim's/ Kareem restaurant from Jama Masjid is generally confused with another chain restaurant 'Kareem's' owned by Kareem Dhanani. Kareem Dhanani (a Mumbai-based restaurant owner) is using the trade name 'Kareem's' since 2003 whereas the Delhi-based restaurant owner is using the brand 'Karim's' since 1913.
In the recent order of May 2022, the Judge stated that all the promotional material of Mumbai-based restaurant owners shall carry the disclaimer of "No connection with Karim's Jama Masjid/ Delhi". Considering the facts of the matter as well as to ensure no prejudice to either of the parties, the Judge didn't order to stop using the mark but to market themselves with a disclaimer and a direction to stop opening any more restaurants with the same brand identity.
3. Trademark Monitoring
The story ensuring trademark protection does not stop at trademark registration. How to avoid trademark infringement through trademark monitoring? A registered owner should keep track of the use or misuse of the trademark. Trade monitoring is basically keeping a watch if someone else using the registered trademark. The same can be done by keeping taps on marketing campaigns run by competitors through various modes of advertising. 
It is also possible that one trademark might infringe on the other even if they are not similar. Identical labelling and packaging and similar sounding trademarks can cause confusion among consumers. Courts often consider "sight/ appearance of a trademark, sound and meaning" when determining if two marks are similar. Adding a prefix or suffix in the registered trademark will not help much. Before you move forward with filing a trademark application it is imperative to ensure that you do not have similarities to an existing trademark.
In a Nutshell, During Trademark Infringement:
Someone uses your brand name on competing goods and services.

There is a greater chance of confusion among consumers and they may get confused about the origin of the brand.

Trademark is a territorial right. Every brand registered in the trademark registry is unique and it is not possible for two confusingly similar brands or identical brands to exist on a common record. Therefore, if two exactly similar or confusingly similar brands are being used for a common product in a common region then it is likely that one is being violated by another. 
If Someone Infringes Your Trademark You Should Consider Taking the Following Steps
Primarily, you should contact an attorney/ a professional specializing in trademark law. The legal professional would give you appropriate guidance regarding how you may go about claiming your right and stop the infringement from damaging your brand's goodwill and reputation.

Then, you can send a cease-and-desist letter to the infringing business and ask them to stop passing their goods under your goodwill and reputation.

If the violator continues using your trademark even after sending a cease and desist order you can file a suit for infringement. Through a legal suit, you can claim damages, and compensation for the losses and request an order against the trademark violator and restrain them from using the related trademarks for good. As one puts a huge amount of time and effort into creating a brand, it's very essential to do everything possible to keep it secured. Following some basic rules and strong backing from a legal professional can put an end to all your legal miseries.
Read more to know about trademark infringement and remedies available to owner.
Secure your IP
Need assistance for a Trade mark related query ?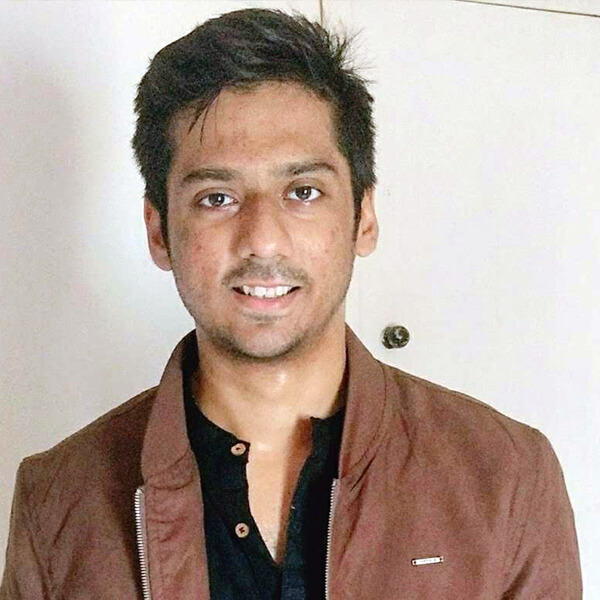 Rohan Sharma
Rohan Sharma is a lawyer with a flair for writing. Rohan has a special interest in the domain of Intellectual Property Rights and possesses an extensive experience in the fields of trademarks, copyrights and industrial designs. Aiming to understand the intricacies of law as a concept and its symbiosis with advancing technology and changing societies, the author seeks to examine the nuances of law.