How do you prevent possible trademark infringement in India?
As an entrepreneur or a start-up owner, your company's initial years are given to brand name building and finding your ground in the market. You work hard and brainstorm about multiple designs and names for your company logo to establish your brand.
However, what to do when someone tries to copy or steals your Trademark?
Trademark infringement is one of the main issues most brands come across. Let us look at the prime steps and factors one can consider for keeping the brand exclusive.
Register your Trademark
Registering the mark is the first step that you as a brand owner must take to secure your trade name. The probability of winning an infringement case or a prior use claim is higher if your trademark is registered. You are eligible to file an infringement case only if your trademark is registered.
Key points to remember while applying for Trademark Registration
• Make sure your brand name is unique
It is better to use unique or created words to avoid any disputes pre or post registration.
• Get trademark search done
Before you finalize your tradename, it is a must to get a trademark search done. This will ensure that you have a seamless registration process without any glitches like rectification or opposition.

Taking assistance or service from a professional who knows the process can be of great help in making wise decisions.
If your TM is already registered, make sure that there is an actual infringement that has occurred.
• Check if there is an actual chance of confusion?
The first instance when a TM infringement is observed is when confusion arises among customers regarding the dual use of the trademark and whether the same mark is being used on competing goods and services. That's why AMUL and AMUL Macho are both in use — when you are buying milk you aren't likely to purchase undergarments by mistake. If you come across a company using your trademark, ask yourself if a customer is likely to confuse that brand with your own brand.
• Compare the marks
Compare the actual mark and the products associated with it along with the related mark and its products – this will help you find out identical features and whether the alleged mark is like the original trademark. If you find enough identical features, you can file for infringement.
• Study similar products and services
Comparing actual products/ services with identical or related products helps in understanding if there are any changes in your trademark that can infringe any other brand or vice-versa.
It is also possible that one trademark might infringe on the other even if they are not identical. If the look of the packaging, its phonetic similarity, and its meaning can create confusion among the consumers. Courts often consider "sight, sound and meaning" when determining if two marks are similar. Adding a prefix or suffix in the word will not help much. Before initiating a trademark, make sure you do not have similarities to an existing trademark.
• The next factor to consider is location
A juice centre in the name of "Girish" in Ahmedabad and a restaurant in the name "Girish" in Delhi are geographically far apart. No consumer is going to confuse one for the other and it won't be considered as infringement as customers in Ahmedabad probably won't mix up their local store with the one in Delhi.
However, the exception arises in cases where your business is famous across the country- in circumstances like these, the probability of claiming infringement increases regardless of the location. Likewise, when it comes to e-commerce the rules become more stringent and courts may take the respective brands online presence and its impact on the other.
We discussed how to prevent infringement, now let's discuss what to do when infringement occurs.
Infringement occurs when:
• Someone else uses your brand name on competing goods and services.
• There is a high probability that the consumer might get confused between the origin of both the marks.
• This identical mark is being used in the same geographical region as yours.
Take the following steps if someone is trying to dull down your mark
• The first step is to contact an attorney/ a professional specializing in trademark law. The legal professional would give you appropriate guidance regarding how you may go about claiming your right and stop the infringement from damaging your company's and brand's reputation.
• Step two will be sending a cease-and-desist letter to the infringing business and ordering them to immediately stop using your mark.
• Step three can be taken if the infringer continues to use your trademark even after the cease and desist order you can file an infringement lawsuit. You can claim damages, compensation for any loss and ask them to immediately stop using the mark. Before filing the suit make sure you have all appropriate supporting proof to prove your right over the said trademark.
You will need:
• Trademark registration certificate
• Copies of advertisements of your TM being published in newspapers, public magazine etc.
• Proof of prior use. You will need to prove that you have been using the trademark for a long time and it has gained a sense of recognition and reputation in the market. Documents like invoices, oldest filed tax returns etc.
• Lastly going towards step 4 … always ensure you renew your registered trademark timely i.e. every 10 years to continue using your trademark perpetually. In case you forget you might end up losing your exclusive right. This can be a major hazard to your brand and put you in jeopardy.
Conclusion
As one puts a huge amount of time and effort in creating a brand, it's very essential to do everything possible to keep it secured. Following some basic rules and strong backing from a legal professional can put an end to all your legal compliance woes.
Secure your IP
Need assistance for a Trade mark related query ?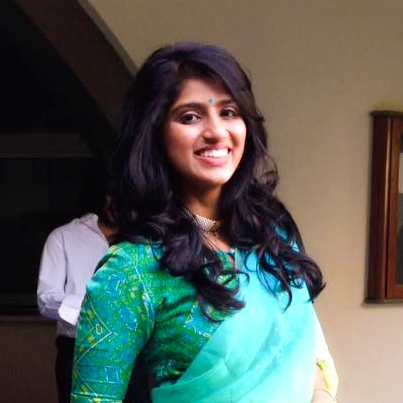 Kahini Jhaveri
Kahini Jhaveri is an IP specialist at LegalWiz.in, with a keen interest in content creation. She holds a B.A. LLB honours from Institute of Law, Nirma University, Ahmedabad. Kahini specializes in Intellectual Properties, specifically Trademark Law.