How to setup a new business in current economic environment
Starting a small business in any economic environment is hard work but plunging yourself to so amidst the pandemic can put you in dire straits. This is partly because it can be challenging to obtain financing if the credit markets are tight. Therefore, it is essential to develop your business plans for small business as an entrepreneur.
Also Read: Top 10 Businesses you can start quickly during the COVID-19
You may be spoiled for choices in picking up the right business structure right from private company registration to even thinking of a sole proprietorship. But, if you want a slice of the financing pie, you better work your cash projections hard within the private limited of LLP infrastructure and know your bottom line down to the penny. Begin identifying much money you need to put into the business, how much you need to charge to meet your operating costs, and hopefully, what you need to do to realize a profit.
Decreases in consumer trust and plummeting sales can endanger all companies. Still, especially new businesses can find it difficult to launch itself partly because they are left with no reserves to support them in extreme economic conditions. Implementing a variety of technology will help battle out tough market conditions while preserving your cash flow to building your consumer base. Also, it can survive and even prosper through economic downturns.
When you are looking to set up a new business in a rather gruesome business environment, requires courage and leadership, coupled with these tips to set up a robust base.
Identify your niche and stick to it
There are businesses like Zoom can take shape in recessions. You need to listen to the market and balance your special niche, proposing a way to help people solve the current crisis. Or else, you can look to adapt your initial concept to the niche.
Take a moment to step back and examine your world. Identify the challenges that friends, family, news people face. Consider future answers to problems that are not solved by what happens now.
Many of these niches are being created during the current turmoil. Healthcare and education; two of the most important sectors in society – have been seriously disrupted. These industries desperately need creative initiatives for restoration. Today, parents and students aim to maximize their time, online tools, and instructor connections so that children do miss out on crucial education years. 
Cater to the market needs
During a crisis, people are less inclined to purchase items that do not meet fundamental requirements. Frivolous goods are going to fail. The solutions that work concentrate on solving one problem well.
Right now, what do people need? Ask yourself, what do you need right now?
Today, people need connections. They need someone to listen to their problems. Someone who can add value to their lives. So, rather than profiting from the pandemic, start building, improving, and valuing a relationship with the market, including vendors.
You can't do this without taking advantage of your online presence — the more social, the better. Using digital tools to advertise yourself and create customer relationships. Tiktok is a convenient way to meet younger customers. Instagram will propel the product's visual elements and start a debate. Throw a launch celebration for the virtual Houseparty. Intimacy and online access are the foundations of the new normal – even if big meetings are again allowed, securing your online presence will ensure you better visibility in the future.
 Focus on Core Competencies 
The definition of diversification is frequently simplified by small business owners, translating it into something "different." It is not diversification simply to add other items or services to the offerings. It's a waste of time and resources at best. Worse still, it can destroy your core company by withdrawing your time and resources from what you do best to ruin your credibility and brand.
Access to sources of starting-up finance
There are different options if you must raise money to start your company, including:
Use of personal capital, such as savings, redundancies, or windfall pensions.
Approaching a bank or corporate lender for a business loan can be challenging in challenging economic circumstances. Any borrower wishes to review a comprehensive business plan before leasing any funds.
Family and friend lending-will be more likely than a bank to lend you money and may have a more extended maturity period and lower interest rates.
Grant application where several business grant schemes are open, aimed at various sectors of industry and project scales. It may take longer to apply for a grant and may be harder to get in an uncertain economic environment.
Do not Eliminate Marketing 
Many small companies are wrong to minimize or even remove their marketing budget in lean times, but this is precisely when the small company needs to be most marketed.
Also Read: How to Create Effective Content Marketing Strategy for Ecommerce Website
Consumers are disappointed in current economic situation. They still try to change their purchase choices. Help them identify and select your goods and services rather than others by putting out your name. Don't stop marketing. Try enhancing your marketing efforts to help people make meaningful choices. 
Risk management
It is essential to recognize the key risks facing your organization and build strategies to remove or reduce them as you begin setting up a new business. This would make the organization more agile and able to deal with competitive market conditions.
Popular risks are:
Losing clients and not retaining new customers.
Increased competition
Bad cashflow
Failure to predict problems/failure to respond to changing market conditions.
Conclusion
There would be no 100% recession-proof business. It all begins with the first step towards building a future. Get your team in place and ensure that your business survives challenging times and sustain the storm. It all starts by evaluating how you do things now and explore ways to develop them.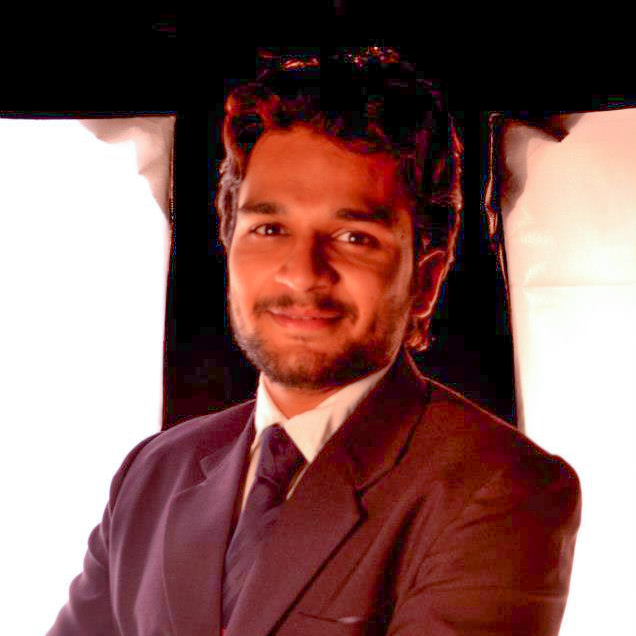 Karan Dave
Karan Dave is a seasoned writer associated as a content expert with Legalwiz.in. He has blended his interests in business solutions and starup economy with the writing capabilities to provide resourceful information for varied audiences.