How to Start a Software Development and IT Services Company In India
India has emerged as a global hub for software development and information technology-enabled services businesses. While TCS, Infosys, Wipro, and Tech Mahindra are globally known brands, India has thousands of small and medium-scale IT companies building cutting-edge technology products and serving global clientele. Indian IT sector is estimated to make more than 250 billion dollars in revenue, most of it from the export of services. Businesses across the globe have built their offshore development centers in India to access a skilled yet cost-effective talent pool. Bangalore, Pune, Hyderabad, Chennai, Mumbai, Delhi, and NCR region continue to be the IT hubs to start a software development company in India. Yet, tier two cities like Kolkata, Ahmedabad, Surat, Nagpur, and Lucknow are emerging quickly as the next leaders.
If you are starting a new IT business too or planning to register a subsidiary company of your foreign parent business (offshore development center), here is all you need to know to launch your software development and ITES outsourcing business in India.
Business Incorporation
There are several formation types available in India to start a software development company or IT Services business. The most popular options include Private Limited Company (PLC), One Person Company (OPC), Limited Liability Company (LLP), Partnership, and Proprietorship. The benefits and shortcomings of each need a careful assessment for making a choice that largely serves the objective.
Limited liability of owners, separate legal existence, ease of raising funds, lower taxation burden, ability to issue ESOPs, and ease in bringing foreign funds make Private Limited Company Registration a popular structure to incorporate. A limited Liability Partnership (LLP) is a balanced structure for service-based businesses due to relatively lesser compliance requirements if the business doesn't want to bring in external funds or issue ESOPs. Unlike Company and Limited Liability Partnership Registration, sole proprietorship and partnership owners have unlimited liability and business losses. Click here to read a detailed blog on how to choose the right business structure.
TAN (Tax Deduction and Collection Account Number)
In India, Income Tax Department issues TAN. Businesses are required to deduct and collect tax on payments they make to their employees, vendors, consultants, suppliers, and contractors under the Income-tax Act, 1961. TAN is required to deduct the such amount as Tax Deducted at Source (TDS) and deposit with the Income Tax Authority of India. Typically, the TAN application is made at the time of company registration.
Shops & Establishment (Gumastadhara) Registration
The labour department of each state governs the Shops and Establishment Act in India. It is a registration of business with the local municipal corporation. Registration is required for all persons, companies, and legal entities planning to set up a commercial establishment or shop. Registration requirements may differ from state to state. The act regulates wages, terms of service, working conditions, holidays, work shifts, and other employment-related matters.
Professional Tax Payment
It is a direct tax that every employer needs to deduct from the gross salary of the employee and deposit with the local government authority. The amount of deduction and payment deadline differs state by state, the salary of the employee, and other variables. Also, there is a professional tax applicable on firms including professionals, companies, partnership firms, registered dealers, proprietorships, etc.
GST Registration and Letter of Undertaking
Goods and Services Tax (GST) is applicable to the supply of goods or services. GST registration is mandatory for all businesses exceeding aggregate turnover of supply of goods worth forty (40) lacks and supply of services worth twenty (20) lacks. Special category states, including some northeastern states and union territories, have lower limits of twenty (20) and ten (10) lacks respectively.
While it may not be compulsory to obtain a GSTN, businesses opt for voluntary registration for taking benefit of an input tax credit (ITC).
Letter of Undertaking (LUT)
Many Software Development and IT Companies are engaged in the export of services. The export of products and services is considered a zero-rated supply under the GST Act. Meaning that the exporter may not charge GST on such invoices. For such benefit, the business must file an application for a Letter of Undertaking (LUT) in the form GST RFD 11 under rule 96A. LUT is a declaration that the exporter will fulfill requirements as per the GST Act without making an IGST payment. GST Registration is mandatory for applying for LUT and qualifying exports as zero-rated services.
Employee Provident Fund (EPF) and Employees' State Insurance (ESIC) Registrations
PF and ESI are governed by Ministry of Labour and Employment, Government of India. Businesses having twenty (20) or more employees need to register for the EPF Scheme. Such limit for ESI Scheme Registration is ten (10) or more employees. Contractors, consultants, and interns are excluded from the definition of employees.
Other Good to Have Registrations
Udyam Registration (MSME Registration)

It is a registration with the Ministry of Micro, Small, and Medium Enterprises in India. It provides you with a recognition certificate and a unique number. With this registration, one can take benefits available to MSMEs which include MSME loans, subsidies on patent and trademark registrations, overdraft interest rate exemption, protection against delayed payments, and various other government subsidies.

Startup India (DPIIT) Registration

It is a flagship program of the Ministry of Commerce and Industry in India to promote innovation and entrepreneurship in India. The registration offers benefits like subsidy on IP registration, the exemption in labour and environmental law compliance, Income Tax and Angel Tax exemption, startup funding and grants, mentorship access, and more. All things considered, startup owners starting a software development company should go for DPIIT registration.

Trademark Registration

While you work hard on building a brand, it is important to protect that. Trademark Registration protects business or product name, logo, slogan, and anything that carries a branding element. It makes way for exclusive ownership rights and restricts all others from its usage. It benefits the owner of the registered mark as well as creates an Intellectual Property for business.
Requirements for opening a subsidiary of the foreign parent company – Offshore development center
India is a popular choice for global IT services and software development companies to open offshore offices. India offers a cost-effective yet very skilled talent pool. Top companies like Intel, Cognizant, Google, IBM, and SAP have large development centers in Indian cities like Bangalore, Pune, Hyderabad, Delhi NCR, and Mumbai. Setting up a foreign company in India is easy. Except for certain sectors that attract equity cap, 100% ownership in an Indian subsidiary company for a foreign parent business is allowed. Experts at LegalWiz.in have assisted numerous businesses to open their India operations through Subsidiary Company Registration in India.
Here are a few additional requirements for registering a company in India by foreign residents:
A minimum of two (2) directors must be present to register a company in India. And at least one (1) needs to be an Indian resident.
In most cases, the Reserve Bank of India (RBI) allows Foreign Direct Investment (FDI) through an Automatic Route and doesn't require any prior government approval.
Government Route applicable to sector-specific investment limits need prior approval of the Government of India, Ministry of Finance, and Foreign Investment Promotion Board (FIPB).
Comply with Foreign Direct Investment (FDI) and Foreign Exchange Management Act, 1999 (FEMA) guidelines
Establish a fair and compliant Transfer Pricing practice. Transfer Pricing refers to the rules and methods for pricing transactions within and between enterprises under common ownership or control.
About LegalWiz.in
We are a leading LegalTech portal in India, with a competent team of professionals. Thousands of businesses in India and overseas trust LegalWiz.in for Business Incorporation, Intellectual Property Protection, Legal Documents and Contract Drafting, Accounting, Compliance, and Taxation services. Connect with LW Experts to take care of your day-to-day Legal and Compliance challenges, so that you can focus on growing your business.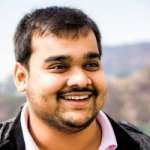 Shrijay Sheth
Shrijay, co-founder of LegalWiz.in, is best known for his business acumen. On this platform, he shares his experiences backed by a strong understanding of digital commerce businesses. His more than a decade-long career includes a contribution to some of the highly successful startups and eCommerce brands across the globe.