Khushali Chauhan: A businesswoman who believes in gender equality
When life allows you to be the torchbearer, you have to play that role well. Celebrating the women's success and achievements from various facets of life, we, on day 8 have someone with us who is setting up a new trend in the family business space. Hailing from a business family with generations of legacy to carry forward, a women's shoulder too can bear the weight. That is gender equality. And that is something that pushes Khushali Chauhan, the leading lady of Jade Blue's eCommerce venturing.
The Beginnings
Khushali represents the 7th generation of Chauhans in the family business expert in tailoring. Her father along with his brother are responsible for setting up the brands like Jade Blue and Greenfibre. Born and brought up in Ahmedabad, Khushali completed her graduation from the city itself before moving to Mumbai for her family business and entrepreneurship course.
And speaking of her alma matter, she says "That is when I was introduced to the digital marketing which is when I thought to start redefining the existing family business online." And soon after completing her course, she joined Jade Blue too, as she puts up "… use technology in the right way." The online business was operating at a micro level but taking it to a storm needed a force which Khushali provided with.
Overcoming the Challenges
Speaking to Khushali about the hurdles that she has faced as an individual and working professional, she speaks "I am the only women in the family business for now. And getting people to agree to whatever you say, as a woman in business, has always been a challenge." She also assumes that this is something that will remain a challenge for the coming years. The only exception, as she points out is "Unless you achieve something fantastic it is very difficult for the people to trust you."
While we know the challenges, overcoming it is "a continuous process", Khushali emphasized. She continues "I am still overcoming every day and it is only by your work you can overcome it. So, when you start proving what you say is right, only then the people will trust you." The constant process as she mentions is challenging for any women who take up business and she'd have to prove herself at every step. She also affirms to a certain amount of pressure to perform but she believes that it is because "At the back of my mind, I'd want that satisfaction of accomplishing the tasks that I give myself into." That is something that can help an individual woman grow better and is the best way to even scale up the organisation.
Contribution of women to society
She too, like other women we interviewed, mentions "women are already hugely contributing to the society." Khushali tells us about the way she knows women who manage work and home diligently. The only way for women to grow in the society is "by helping each other" Khushali assures with a quote she read in Sheryl Sandberg's LeanIn that "Women think of each other as a competitor and that should not be the case." She emphasized the camaraderie between the women by sharing ideas and thoughts to coexist by learning from one another to even avoid mistakes in life. Khushali speaks from her personal experiences that "sometimes, talking and sharing experiences with other women can help women grow."
Furthermore, she puts some weight on why women should take a stand for herself to better contribute to society. She tells us that "it is very important to take a stand and believe in what you do."
Picking up lessons and message to others
One of the fundamental lessons she learnt in life involves trusting the instinct. Again, she underlines, "Keep doing what you are doing till you eventually reach where you want to. Because, trusting yourself is very important. Even if people try to pull you down, it is your faith in you that keeps you going."
She is all praises for all the women playing her part in society as she acknowledges that women are a great job wherever they are. Khushali rubs off the gender equality part by saying that "This entire equality part is overrated. I read it somewhere that women are already superior to men. I may sound feminist but it's just the way it is." Women comparing themselves with the other gender will not get them to a long way, as for right approach, she says, "The only way to succeed is by constantly improving. Compare yourself with yourself. And never lose hope. Ever."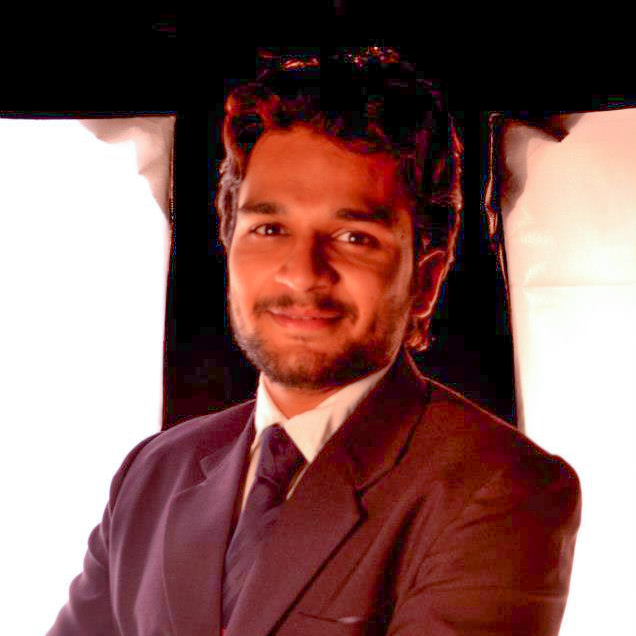 Karan Dave
Karan Dave is a seasoned writer associated as a content expert with Legalwiz.in. He has blended his interests in business solutions and starup economy with the writing capabilities to provide resourceful information for varied audiences.