An Ode to Women Entrepreneurship
An inspirational story of a humble start which went on to become a multi-million dollar enterprise! Solely employing women, it is a celebration of women entrepreneurship which started around 57 years ago. This is the story of "Shri Mahila Gruh Udhyog Lijjat Papad"
This is an extraordinary story of an ordinary, crispy papad that is a preferred accompaniment of Indian food. The saga of a humble household papad which became a brand has inspired millions and still stimulating their dreams.
The journey starts 57 years ago when 7 Gujarati housewives from Girgaum Lohana area of Mumbai, came together and thought of converting their skills into entrepreneurship. They decided to utilize their free time to make papad and to gain some monetary benefits out of it. With a meager amount of Rs. 80 (less than 20 USD then!!) as the seed investment, that too taken as loan from a social worker ChaganLal Parekh, they set out on their entrepreneurial journey. On 15th March 1959, they instigated their inspirational expedition of entrepreneurship. Initially they made 4 packets of papad and gave it to a local shopkeeper for selling. Gradually under the mentorship of Chaganlal Parekh, they started learning the basic fundamentals of business. They bought a papad making machine from a papad factory delving in loss and increased their capacity of preparing papad. Slowly this enterprise turned into a cooperative system wherein profits were divided equally among every woman member. Within 3 months the number of members increased from 7 to 25. Each contributed through their own stoves and utensils for papad making, thereby aiding considerably in overall economic condition. Due to the taste and quality maintenance under strict hygienic conditions the papads started gaining appreciation among people. Solely due to word of mouth publicity, women from far off areas started joining this papad revolution. In a very short time the number of members increased to 300.
Consequently they decided to give a brand name to their flourishing enterprise. A competition was organized wherein a woman named Dheerajben Ruparel suggested the name 'Lijjat' which means tasty in Gujarati. She was given a price of Rs. 5 for the brand name! Finally the name Shri Mahil Gruh Udyog Lijjat Papad was finalized in 1962. In July 1962–1963, the turnover of Lijjat papad escalated to 1 lakh 82 thousand. In July 1966, Lijjat Papad was registered under Societies Registration Act 1860. In 80's Lijjat papad became a household name due to the arrival of TV along with omnipresent radio. Most of us can still recall that pretty bunny in the ad of Lijjat, nibbling away the crunchy papad and uttering the name 'Lijjat Papad' animatedly.
In 2002, the turnover of Lijjat papad reached a whooping Rs.10 crores. Later they diversified into Khakhra and other bakery items. On 15th March 2009, Lijjat celebrated its 50th anniversary, a very big feat that reflected the immense willpower and perseverance behind its great accomplishment.
Today Lijjat Papad has 62 branches across the country with over 45000 people working for it. It has expanded its business internationally as well.
The meteoric rise of Lijjat is the story of grit, determination and dedication of women power replicated in every aspect of this enterprise. Shri Mahila Gruh Udyog Lijjat Papad can arguably be called as one of most promising startup stories celebrating women entrepreneurship. A sparkling narrative of success leaving blazing trail of motivation!
We, at LegalWiz.in, are committed to provide business professional services to small and medium scale businesses, buddying entrepreneurs, and start-ups. Starting and managing businesses are simple and affordable here so, that entrepreneurs get more time to focus on the business to make their product a hero..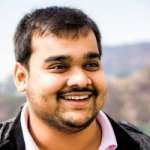 Shrijay Sheth
Shrijay, co-founder of LegalWiz.in, is best known for his business acumen. On this platform, he shares his experiences backed by a strong understanding of digital commerce businesses. His more than a decade-long career includes a contribution to some of the highly successful startups and eCommerce brands across the globe.