Law with Technology – A Perspective Driving Growth
Due to growing demands from clients, law firms are forced to keep up with new trends in the legal industry. While some firms find it challenging to follow the trends, many see it as an opportunity to bring fruitful changes and achieve significant growth. Several advancements on technology front have brought a competitive advantage to legal professionals across the globe, preparing them for the future.
Considering this, there is no surprise why the legal industry (that has always been conservative) is adopting innovations and trending business strategies.
In this piece of writing, we will discuss some of the most rapidly emerging tech trends that can help you reconstruct your business model to become future-ready and take the lead.
1 – Blockchain Technology
This technology allows maintaining large data sets, and anyone with access to it can store information in it and access the same when needed. As advanced technologies manage data storage operations, there is almost no chance of error.
The use of blockchain in the legal field is helping lawyers in multiple ways. It is utilized to maintain databases of clients containing error-free information regarding their cases. As the access to the private keys of the blockchain is typically provided to limited, responsible personnel, law firms can ensure their clients' confidential information is safe and sound.
This has turned out to be one of the most revolutionizing technology for the legal industry.
2 – Cloud Solutions
A few years back, the leak of millions of sensitive files from one of the biggest law firms – Mossack Fonseca and a ransomware attack on DLA Piper costing $2.5 billion shook the world and cast doubt on cybersecurity. Not long afterwards, millions of businesses understood the need for upgrading cybersecurity principles and maintaining compliance with data protection standards.
With stronger security measures followed by most cloud service providers, many law firms are adopting cloud solutions for data storage, law office management, and to have a data recovery plan against disasters and hackers.
3 – Performance Measurement Tools
Historically, solo attorneys and law firms have used different metrics and billable hours for performance assessment. However, over time, they realized that these methods are not enough to measure operational efficiency accurately.
Performance measurement and analytics tools give helpful insights by evaluating key performance indicators that are vital for enhancing performance and increasing profitability. KPIs tend to change with time; thus, customizable analytics software has become widely popular and essential for law firms.
Read More: Why outsourcing back-office work is a great idea for small businesses!
There has been a notable increase in the number of specialized software that is supporting legal professionals in managing communication with clients, organizing cases, handling payments efficiently, monitoring performance, and tracking deadlines. Considering this, it would be fair to say that many firms (regardless of size) are adopting performance measurement technologies and tools to keep track of their performance and take further actions accordingly.
4 – Social Media
Lawyers have been deeply skeptical about the use of social media platforms due to multiple reasons. Previously, there was a misconception that the platforms would steal their precious time, which is very difficult to manage due to their profession and work. However, in today's digitally growing world, it is almost impossible to avoid the opportunities provided by social media.
The infinite reach and influence of Twitter, Facebook, and LinkedIn have pushed many law firms to go social on the internet and take advantage of digital marketing practices, primarily to engage potential clients and maintain long-term relationships with the existing ones.
However, out of the three, LinkedIn can be the most beneficial platform for professional networking, online social activities, and marketing legal support services.
5 – Artificial Intelligence
Artificial intelligence and its usefulness in various industries are impressive. Particularly, the legal industry is reaping huge benefits by making use of this highly potential technology.
It can help law firms in reviewing legal contract documents, especially in the mapping of clauses. Merges & acquisition contracts are usually lengthy and prone to mistakes, requiring acute attention to detail. But with the use of AI, many of such legal functions are becoming easy to carry out.
"Ross" – an AI-powered software that US-based law firms are dependent upon for managing some portions of legal work. Some AI tools can even predict possible outcomes of cases.
6 – Mobile Billing and Invoicing
Today's consumers prefer to shop using e-commerce websites, making payments via digital payment options such as PayPass and PayPal. These options are easier to use, deliver convenience to them as they transfer money very quickly as compared to money orders and cheques.
Read More: The significance of accounting and bookkeeping for businesses
Many law firms have traditionally been billing their clients by the hour, but the revolutionary digital banking methods are continuously influencing the way they accept payments.

Case management software is the perfect example; law firms have been using it for quite some time now. The software eliminates most billing issues by generating bills automatically, keeping track of payments, reducing time-consuming data entry tasks, etc. It can also send notifications to clients about invoices that are yet to be processed, ensuring the firms receive payments on time. In fact, the software has been proven to be advantageous for mot law firm processes.
Many firms have already upgraded their billing systems to deliver flexible and satisfactory customer experience and maintain healthy and long-lasting relationships with clientele.
7 – Voice-To-Text Software
Lawyers usually need to take down notes and crucial case-relevant information. For example, when a legal assistant briefs their senior lawyer, when testimony is being presented, or when a judge dictates the judgments, etc. In such situations, it is not at all easy to write down or type every single detail; moreover, it is a tiresome and time-consuming process that is also prone to errors.
Therefore, to make this task less stressful and tiring, lawyers use software that enables them to convert the voice into text. With such impressive technology, many lawyers have become capable of reducing their workload and focusing on more important responsibilities. Some of such advanced tools even recognize multiple accents and make almost no mistake while converting speech into text.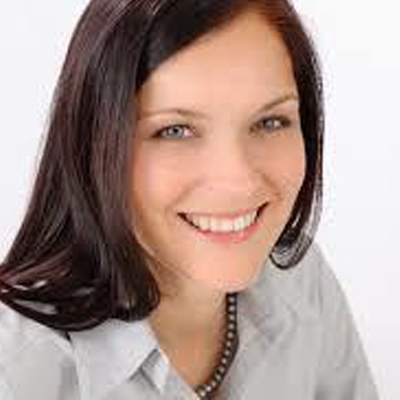 Eliana Manon
Eliana Manon is a legal writer and marketer for Legal Support World, a California based LPO, since 2008. Providing legal back-office solutions to law firms and legal professionals nationwide, she is a certified attorney committed to providing information that lawyers need to make successful relationships with their clients.