MCA proposes Re-engineering of LLP Registration Process
In beginning of this calendar year, Ministry of Corporate affairs has increased its participation for re-engineering of the processes for company registration that included reduction in government fees for registration and few more procedural changes. The changes have led to improve the transparency in registration process which is also supported with goal to improve the numbers on Ease of Doing Business in India on international scale.
During the procedural changes, one significant announcement related to Allotment of DIN was made, where the application for allotment of DIN has been deferred till 31st March, 2018 for the partners to register a new LLP, which was further continued till unannounced period. This caused postponement in registration of business as LLP as the partners could not initiate process for registration unless they get DIN (Director Identification Number).
Another significant policy in recent period was filing KYC forms by the selected category of DIN holders. Where more than 21 Lakh DIN holders failed to update KYC on time, as soon as the period of filing KYC completed, Ministry has finally announced the re-engineering of the online LLP registration process.
Ministry of Corporate Affairs through notification dated 18th September, 2018 announces the changes with respect to re-engineering of LLP Incorporation related forms. The changes will come into force with effect from 2nd October, 2018 by enforcement of rules Limited Liability Partnership (Second Amendment) Rules, 2018 and change in Limited Liability Partnership Rules, 2009.
Proposed Changes:
Name Reservation: In present, eform named LLP Form 1 is used to reserve the name for new LLP registration or change in name of existing LLP. It is proposed to be replaced by web service with eform named RUN-LLP (Reserve Unique Name – Limited Liability Partnership). (Eform RUN is already deployed for company registration.)
LLP Incorporation: Existing LLP form 2 for application of incorporation and filing subscribers' statement is proposed to be replaced by new form FiLLiP (Form for incorporation of Limited Liability Partnership).

FiLLiP will be an integrated form offering multiple services viz. allotment of DIN/Reservation of Name and Incorporation of LLPs.
The application for the DIN is integrated with the application for LLP Incorporation.
This form is made similar to SPICe forms in the company registration process, where the applications of DIN allotment and Name reservation can be made along with.
As far as name reservation is concerned, the partners have two options, either to reserve the name through LLP-RUN or in the integrated form FiLLiP.

Other forms named Addendum to Form 2, Form 5 (Notice for Change of Name), Form 17 (Application and statement for the conversion of a firm into LLP) and Form 18 (Application and Statement for conversion of a Private Company/Unlisted Public Company into LLP) are kept same with minor changes with respect to details of name reserved and PAN.
Authority processing the forms: At present, all the applications with respect to LLP are processed by respective State RoC. It is proposed that above forms will be processed by Central Registration Centre (CRC) instead of respective State RoC.
The big question is, is it possible to register the LLP now? If yes, what is the process?
The new forms and process will come in force on 2nd October, 2018, since when the LLP registration will be possible. The new process of registration will now be as provided below:
Step 1: Procure Digital Signature Certificates:
If the person to be appointed as partners of the proposed LLP does not hold the DSC, they must procure them in order to file the eforms for registration process.
Step 2: Reservation of Name under RUN-LLP:
The application can be filed with alternate two names in order of preference. The application of name reservation is followed by the search of name availability by the professionals, to check whether any other company/ LLP are already registered with same name or a trademark is registered or not. Further, the name applied must also be in line with the provisions of name availability. On reservation of name, the applicant must complete below mentioned steps to register an LLP.
Step 3: LLP Incorporation application in form FiLLiP:
Similar to company registration application, the LLP registration application is also now integrated whereby the application of DIN allotment and reservation of name is subsumed.
If the proposed partners do not hold DIN or DPIN, the application of allotment of DPIN can be made under this form. The application for allotment of DPIN can be made for not more than 2 persons.
The reservation of name can be opted through filing for RUN-LLP or under this form, at the option of applicants.
The subscribers' statement is also filed along with the said application.
If the registrar seeks any further information or require removing defects in application, registrar can require the applicant to re-submit the form within period of 15 days. Two chances of resubmission are given under for this application, whereby total period under re-submission shall not exceed 30 days.
If the application is accepted by the registrar, the Certificate of Incorporation will be issued in form 16 by the RoC. Based on the CoI issued, the application for allotment of PAN and TAN is required to be made by the applicant.
Step 4: File LLP Agreement in Form 3:
This step has been untouched under the new process. On receipt of CoI, the partners are required to execute the LLP Agreement to lay down the terms of partnership and business essentials of the LLP. The stamp duty is payable at the rates prescribed by the respective State Government. The agreement is to be filed within 30 days of incorporation in form 3 by efiling.
Where name reservation and incorporation application are brought under the purview of CRC for processing, Form 3 is yet to be processed by the respective State Governments.
As soon as the form 3 is approved by the RoC, the formalities with respect to LLP registration with MCA will be completed on part of the applicants.
End Note:
The continuous changes and deployment of new policies are steps towards making the corporates clean. By integrating the DIN allotments with the company/ LLP's identity itself, the Government is trying to associate the personnel having actual interest with the corporates to crackdown on shell companies. It is also buzzed that Government plans to include geo-tagging of business place to identify the cluster of businesses registered at one place to identify the dormant or defunct companies.
About LegalWiz.in:
LegalWiz.in is India's leading online legal service provider that serves at affordable prices with guaranteed customer satisfaction. From setting up your business to its brand protection and compliances, we make your task easier with CA/CS support at affordable prices.
If you are looking for reliable assistance for Limited Liability Partnership Registration, route your queries and inquiries to support@legalwiz.in for expert advice. We make process simple, affordable and transparent for you.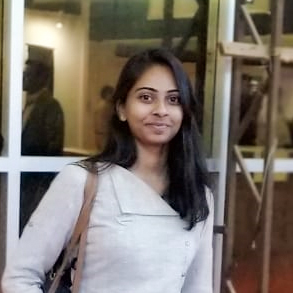 CS Prachi Prajapati
Company Secretary with a forte in content writing! Started as a trainee, she is now leading as a Content Writer and a Product Developer on technical hand of LegalWiz.in. The author finds her prospect to carve out a valuable position in Legal and Secretarial field.