LLP Registration Process in India
As an entrepreneur, we are sure you would have already done your fair share of research on the business structure best suitable for your business. If you have selected Limited Liability Partnership (LLP), then this is where we help you in not only taking the final decision but also understanding the registration process in a simple manner.
The LLP structure basically comes with the benefits of two forms of business structures- Partnership and Private Limited Company. That means, a good balance of benefits from the two structures. But let's quickly talk about the basics first!
The concept of LLP was first introduced in India under the LLP Act 2008.
The designated partners get operational flexibility while enjoying separate legal existence from the company.
The partners are only liable to pay the amount contributed by them in the company.
In terms of compliances, an LLP business has very less to adhere to when compared to other structures.
In an LLP business structure, minimum 2 partners are required, out of which at least one partner must be an Indian citizen who has stayed in India for at least 182 days immediately preceding one year.
The LLP agreement must carry the rights and responsibilities of the designated partners along with the provision specified in the agreement.
These are some of the main reasons why LLP registration has become one of the most preferred forms of business structure in India. The registration process takes about 15-18 working days. We've made it easy to understand and follow. You will need the help of a practising professional to get through the registration process quickly and smoothly. That's where LegalWiz.in steps in! Right at the beginning!
Step 1: Procurement of Digital Signature Certificate (DSC)
LLP registration process in India is done online and hence the procurement of DSC for all the designated partners is mandatory. All documents will be digitally signed using the DSC before submitting to MCA. Every designated partner should provide their PAN card, identity proof, address proof and passport size photograph to apply for DSC.
Step 2: Acquiring Director Identification Number (DIN)
DIN is another mandatory document for all the designated partners of the LLP. The DIR-3 form is submitted for this process. DIN is allotted by state ROC (Registrar of Companies) to respective Partners. Aadhaar and PAN cards with self-attested copies are required, along with the DSC of the designated partners as well as the professional.
Step 3: Name Approval of LLP
In this stage, you have to be very careful while selecting the name options for the company. For LLP, the RUN-LLP (Reserve Unique Name – Limited Liability Partnership) form is filed on the MCA portal. Before submission, our team will check the name availability to make sure it's absolutely unique and there are fewer chances of them getting rejected due to some reason or the other. One can submit 2 name options for approval along with the form. In case the names get rejected, you will get one more chance to submit 2 new name options.
Step 4: LLP Incorporation
FiLLiP (Form for incorporation of Limited Liability Partnership) is the next form to be filed to register an LLP company in India. If the designated partners do not have DIN, this is where they can apply for it under this form. Once the FiLLiP is accepted, a certificate will be issued which serves as legal proof to carry out business operations in India. Also, LLPIN (Limited Liability Partnership Identification Number), a 7 digit number is allotted to all LLP firms registered in India.
Step 5: Applying for PAN and TAN
PAN (Permanent Account Number) and TAN (Tax Account Number) are very important to legally carry out business operations and file the compliances levied by the Government of India. A separate application is filed by the practising professional with forms 49A and 49B to get PAN and TAN for the LLP.
Step 6: LLP Agreement
The LLP Agreement is a very important document that carries the rules and responsibilities of the designated partners in the company. For this, Form 3 is filed on the MCA portal. It is mandatory to file it within 30 days of LLP registration otherwise additional fees is charged for the delay. Once you get the agreement, it needs to be printed on stamp paper. Stamp duty is different in every state which is calculated based on the authorized capital. You can check state-wise rates of stamp duty on the LLP Agreement here.
And that's the entire process of LLP registration in India. With the help of the right experts at LegalWiz.in, the process can be completed swiftly and perfectly. Ready to kick-start your business? Drop your details in the inquiry form and let our experts take it forward.
Need professional help for LLP Registration?
Frequently Asked Questions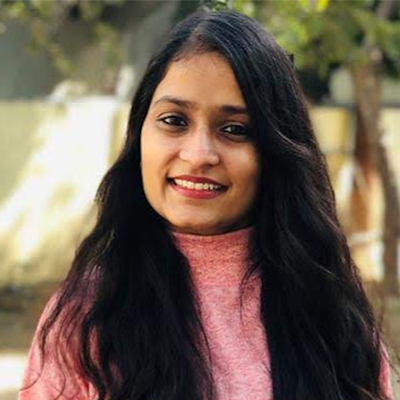 Ruchika Agarwal
Ruchika Agarwal is a professional content writer at LegalWiz.in. She is inquisitive and firmly believes in spreading information to educate readers and bring a positive change in society.