LLP Registration Process in India
As an entrepreneur, one of the first decisions you take is choosing the appropriate business model. If you decide to move ahead with LLP registration in India, then this is where wwe help you with understanding the LLP registration process in a simple manner. A Limited Liability Partnership is a hybrid business model having benefits of both, a pvt company and a partnership firm. Which means that post LLP incorporation process, they have a good balance of benefits from both the structures.  Let's dive into the LLP registration process.
LLP Incorporation Process
As stated above, the Limited Liability Partnerships are a hybrid business model. Hence, before you can understand its incorporation process, you will have to understand its key characteristics. Listed below are the key characteristics of LLPs:
The concept of LLP was first introduced in India under the LLP Act 2008;
Post LLP incorporation procedures, the designated partners get operational flexibility while enjoying separate legal existence from the LLP;
Liability of partners is limited to the extent of their contribution;
For LLP registration process, minimum 2 partners are mandatory, out of which at least one partner must be an Indian citizen who has stayed in India for at least 182 days immediately preceding one year; and
The LLP agreement must carry the rights and responsibilities of the designated partners along with the provision specified in the agreement.
These are some of the main reasons why LLP registration has become one of the most preferred forms of business structure in India. The LLP registration process takes about 15-18 working days. We've made it easy to understand and follow. You will need the help of a practising professional to get through the LLP incorporation procedure quickly and smoothly. That's where LegalWiz.in steps in! Right at the beginning!
Step 1: Procurement of Digital Signature Certificate (DSC)
LLP registration process in India takes place online, and hence, the procurement of a DSC for all the designated partners is mandatory. You will need to verify the forms and documents required for LLP registration through your DSC. Hence, to apply for a DSC, all the designated partners of the LLP will have to provide their PAN, Aadhaar, address proof and passport sized photographs. 
Step 2: Acquiring Director Identification Number (DIN)
As a part of the procedure for registration of LLP, acquiring a DIN is mandatory for all the designated partners of the LLP. You can apply for a DIN through the DIR – 3 form. The ROC (Registrar of Companies) of different states are responsible for DIN allotment for furtherance of the LLP registration process. You need to submit self attested copies of Aadhaar and PAN cards, along with the DSCs for the DIN application.
Step 3: Name Approval of LLP
In this stage of the LLP incorporation process, you have to be very careful in selecting the LLP company name. You need to submit the RUN-LLP form on MCA in the prescribed format. At LegalWiz.in, during the LLP registration process, we check LLP company name before proceeding within submission of RUN – LLP. This increases your chances of getting LLP name approval during the incorporation procedure. 
Step 4: LLP Incorporation
A vital step in LLP registration process is the submission of FiLLiP (Form for Incorporation of Limited Liability Partnership). While submitting this form, if the LLP designated partners do not have a DIN, they can apply for it here. Once the MCA approves the FiLLiP, they issue an LLP certificate. This certificate acts as your legal proof of being able to commence business activities in India. Since this forms a part of the final steps for LLP registration process, the LLPIN is also a part of the certificate itself. 
Step 5: Applying for PAN and TAN
PAN (Permanent Account Number) and TAN (Tax Account Number) are very important to legally carry out business operations. Besides, you need it to file the compliance levied by the Government of India. A practising professional needs to submit the forms 49A and 49B to get PAN and TAN for the LLP as a part of its registration process. 
Step 6: LLP Agreement
The LLP Agreement is an important document that carries the roles and responsibilities of the designated partners in the company. For this, you need to submit Form 3 on the MCA portal. It is mandatory to file it within 30 days of completion of  LLP registration process. Failure to do so leads to additional fee and charges. Once you get the agreement, you need to print it on stamp paper with appropriate stamp duty. You can check state-wise stamp duty rates for LLP here.
Conclusion
That's the entire procedure for incorporation of LLP in India. At LegalWiz.in, you can complete the registration process from the comfort of your home. Ready to kick-start your business? Drop your details in the inquiry form and let our experts take it forward.
Need professional help for LLP Registration?
Frequently Asked Questions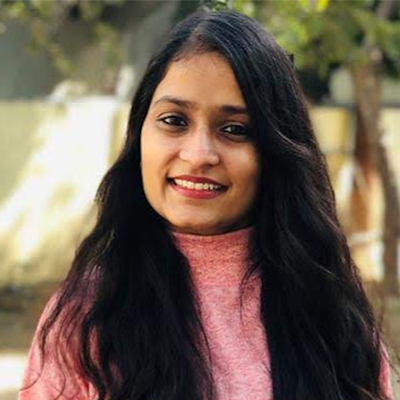 Ruchika Agarwal
Ruchika Agarwal is a professional content writer at LegalWiz.in. She is inquisitive and firmly believes in spreading information to educate readers and bring a positive change in society.