MSE-CDP: A scheme that will help MSMEs flourish
MSMEs play a significant role in developing economies. They deploy a huge amount of workforce creating employment opportunities. Given the diverse nature of MSMEs, the government decided to launch MSE-CDP scheme to cater to the needs of this fast-growing sector. Anybody who falls under the eligibility criteria for setting up MSEs in service or manufacturing sectors can start their business by MSME registration online and avail the benefits of this government scheme.
The cluster development program was launched to increase the productivity, competitiveness and capacity building of Micro and Small Enterprises by focusing on specific needs of similar industries. Clusters are nothing but collective enterprises producing similar products or providing similar services. The two broad categories of clusters are:
Industrial cluster: They comprise of 100 enterprises or a minimum turnover of 100 million. They are a mix of micro, small, medium and at times large units. The factory businesses with hired workers are covered in this cluster.
Micro-enterprise cluster: The household-based units comprise this cluster. The enterprises in this cluster mostly employ home-based workers and include artisanal units like handloom and handicrafts.
With MSE-CDP government aims at achieving several objectives. These objectives are:
Create and upgrade the infrastructural facilities in the industrial areas of MSEs
Setting up centres for testing, training, complementing production processes, etc.
Formation of consortia, association or self-help groups to build the capacity of MSEs
Addressing the prevalent issues like technology improvement, skills and quality, market access and access to finances for sustainability and growth of MSEs
Eligibility and process to apply for MSE-CDP
Every cluster, industrial association or consortia involved in manufacturing or providing similar services can apply for MSE-CDP. The application forms are available online at https://cluster.dcmsme.gov.in. The applicants need to first sign up and then apply for registration. Post online filling of application, the hard copy of the application needs to be submitted through field institutes of Ministry of MSE or autonomous bodies or State Government. The steering committee of MSE-CDP approves the proposal and the applicants are registered for MSE-CDP.
Major components of MSE-CDP and their importance:
This includes soft activities aimed at bringing attitudinal changes in the prevailing cycle of working of MSE cluster. Creating general awareness, counselling training programmes on technology upgradation, market development, motivation and trust building, exposure visits are all a part of the soft intervention.
A Diagnostic Study Report (DSR) is created which mentions the action plan, performance indicators and milestones to achieve. It is necessary to prepare a DSR and once it is approved the soft activities are carried out. The duration of soft intervention would be 18 months per cluster unless extended by the steering committee.
A sum of the maximum of ₹ 25 lakh will be allocated per cluster. The Government of India (GoI) grant would be 75% of the sanctioned amount of the project cost. For clusters with more than 50% micro village, women owned or SC/ST units and for North Eastern (NE) States and Hill stations, grant by GoI would be 90%. The turnover of the cluster will decide the cost to be moderated.
Detailed Project Report (DPR)
DPR acts as a research work which needs to be approved before starting the project i.e. setting up of Common Facility Centres (CFCs). It must include detailed financial analysis, projected balance sheet, and projected profit and loss.
GoI provides a grant of the maximum of ₹ 5 lakh for preparing a financially viable and technically feasible project report of setting up of CFC or infrastructural development of new industrial areas or estates or upgradation of existing cluster. 50% of the amount will be released after the approval and the balance will be sanctioned post the acceptance of the report.
This activity includes setting up of Common Facility Centers (CFCs) which can be used for training, research and development, raw material depot, facilitating testing, design centres, market display or selling centre, common processing centre, logistic centre, etc.
Formation of Special Purpose Vehicle (SPV) is a mandate before setting up the proposed CFC since it acts as an evidence of prior experience of positive collaboration amongst its members. A minimum of 20 MSE cluster units should serve as members of SPV and under special cases, a minimum of 10 MSE units must be considered.
The outright cost of land and constructing CFC will be met by SPV or the concerned State Government. The cost of the projects include elements like the cost of land (must not exceed 25% of project cost), pre-operative expenses, construction, preliminary expenses and cost of other miscellaneous assets. The maximum cost of the project is restricted to ₹15 Crore and GoI grant of up to 70% of the cost of the project. GoI grant is extended to 90% for clusters with more than 50% micro village, women owned or SC/ST units and for NE states and Hill stations.
Infrastructural Development
The elements under this scheme include dispensing facilities like water, roads, drainage, pollution control, power distribution network, technological backup for MSEs in new or existing industrial areas. The due date of project completion would be 2 years from the date of approval.
The maximum cost of the project will be ₹ 10 Crore and GoI grant of up to 60% of the project cost is available. The grant limit is extended to 80% for clusters with more than 50% micro village, women owned or SC/ST units and for NE states and Hill stations. The State Government/UT shall meet the additional cost exceeding ₹ 10 Crore.
The list of implementing agencies of various components is listed below:
Activity
Agency
Soft Intervention
– Offices of the Ministry of MSME and State Government

– National and international institutions engaged in the development of MSMEs

– Other agencies approved by Ministry of MSME

Diagnostic Study
Hard Interventions
Infrastructural Development
State Government/UT with a good track record in implementing such projects.
Besides MSME-CDP, the government has launched several other schemes to help MSMEs achieve a competitive edge over others. Any individual planning to start a small scale business can do so by MSME registration online and start off their career. By starting as MSME they can be the contributor to the economy since MSMEs play a vital role.
About LegalWiz.in:
LegalWiz.in is an online legal service provider serving businesses and consumers across India with company registration, trademark services, GST registration, other government registrations and tax filings with expert team of CA/CS.
Our experts will help you throughout the process of MSME registration. For any kind of personalised services write us at support@legalwiz.in.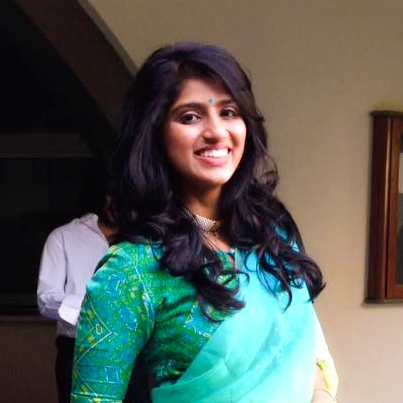 Kahini Jhaveri
Kahini Jhaveri is an IP specialist at LegalWiz.in, with a keen interest in content creation. She holds a B.A. LLB honours from Institute of Law, Nirma University, Ahmedabad. Kahini specializes in Intellectual Properties, specifically Trademark Law.