Padmaja Ruparel: A Guardian and An Angel for Indian Startups
The fourth day of Navratri is dedicated to the Goddess Kushmanda. She is the revered creative powerhouse of the universe. One of the peculiar characteristics of Goddess Kushmanda is her 8 hands. It is believed that she improves health and bestows wealth and strength.
Our woman of the day shares similar traits, she is multi-tasker, bestow wealth in the form of an angel investor and also pretty creative when it comes to her business dealings.
We are talking of Padmaja Ruparel; a name that echoes loud and strong in the Indian Startup fraternity. A teenager who was once inclined to ballet-dance and basketball went on to be a girl who started her own real estate business in her 20s. And then this woman took up the responsibility of a homemaker, handled corporate communications and even performed her corporate social responsibility. And after all this, she is now a renowned angel investor with multiple roles under her bag.
Born and brought up in Kolkata, she studied at the Loreto House where she would always be excited to have more fun while going to the higher level in school. Inherently, the story pretty much remains the same today as she enjoys running a higher risk when it comes to Angel investment.
Early Years
When Padmaja was growing up in Calcutta, CPI-M was in the power. This means a lesser emphasis on entrepreneurial ventures. But she defied those socio-political barriers and went on to study management along with CA. It was in the late 80s when she finished her studies to join her family's real estate business. And then came the time to bid farewell to Calcutta and move to Delhi to start a married life.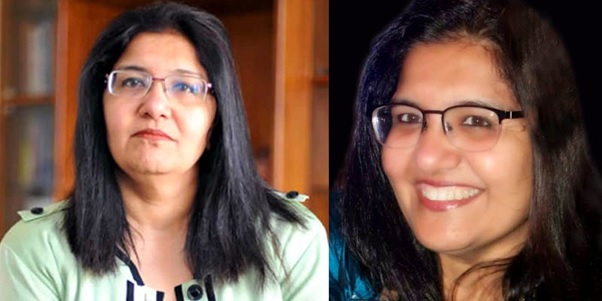 Moving to Delhi after marriage in '89-'90 and having a degree of MBA and CA got her a job as a career counsellor. It was a small stint that she left in a short time. She then tried her hands in the media industry prior to joining IIS Infotech (1991). This move was planned considerately since the software and IT industry was experiencing a boom around that period.
It was at IIS where she met her then mentor and a co-founder of NASSCOM, Mr. Sourabh Srivastava. She started by assisting Srivastava, creating his travel plans, and gradually got into other parts of the business, including proposal writing. Srivastava was also the co-founder of Nasscom and that helped Ruparel gain early exposure to startups.
Growing Up
Being deeply occupied with industry associations like Nasscom, TiE, and The Indian Private Equity and Venture Capital Association (IVCA) she gained a firm knowledge on startups and its functioning from the backend. She explored and expanded her network with plenty of entrepreneurs and young business enthusiasts. It was not uncommon to see Ruparel sitting with the startup founders, hearing them as they unfold their business pitch to seek capital, get to the mentors, and seeking precise guidance.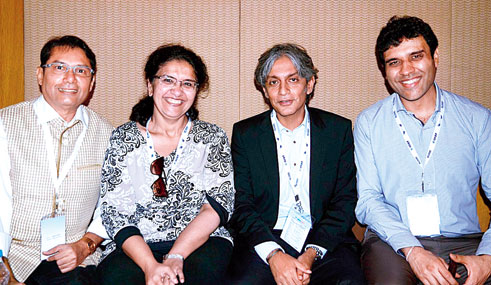 All this experience let Ruparel realise the huge gap that was left to be filled between the entrepreneurs and the investors. A lack of connecting platform was clearly evident. She remained closely associated with the IIS until she got into a role of head of corporate communications for a UK-based Xansa. Xansa was the one that acquired IIS Infotech
The Big Switch
What stuck her head was so firm that she thought why can't she back a few startup ideas on her own? And then she discussed the prospects with Saurabh Srivastava and their friends Pradeep Gupta, Alok Mittal, Mohit Goyal, and Raman Roy. This led to them forming a small investors' group. They collectively started picking up small risks and decided to back a couple of strong business ideas from a capital pool. This does two things – spreads the risk and leave enough for the future. They would simply meet entrepreneurs over a tea and discuss the prospects.
Gradually, she realised that this idea is something that can work wonders in future. She also spoke to few of the Angel groups operated globally to understand the entire ecosystem and later formed their institution. The problem with budding entrepreneurs was that they were simply puzzled to understand how to fetch the smaller amounts ranging from a few lacks to 4 crores. That time around, the early stage investors weren't writing anything less than million dollars on the cheque during 2005-'06.
In 2009, Ruparel co-founded IAN with her fellow investors. This is the same group that started on a small scale and has now an arsenal of around 500 investors; making it country's one of the largest and biggest groups of angel investors. Over a time, they went on to invest in around 135 startups, spanning 17 sectors and reaching out to over 11 countries. Ruparel's idea has really made fortune as the group holds an exceptional internal rate of return – 32%. This is a striking track record in an industry where the failure rate is high.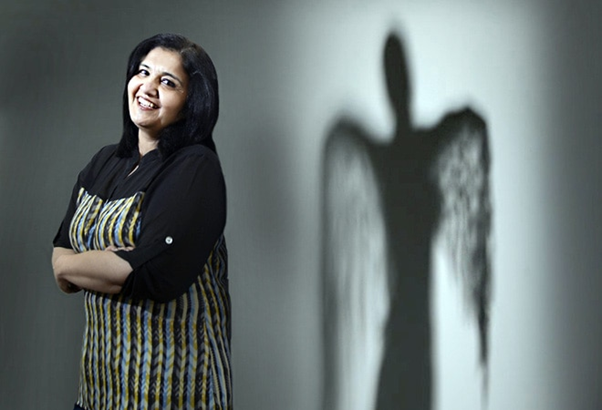 In 2007, Scicom (Ruparel's debut investment) was acquired by the Science Applications International Corporation (San Diego). It returned her a massive 11 times the capital she invested. She calls it "a high-risk, high-reward bet." Her first experience was well-rewarded and she gave credits to the team that did wonders. This was something that unconsciously triggered her appetite success.
Padmaja is working in the industry for close to 3 decades now and they weren't as easy as it seems. She has her own fair share of learning that she elaborates;
"What I have understood from failures is that you learn to either go around hurdles or go over those hurdles. I think that is very important. If everything was right that means I was not required."
Her passion and determination to back equally passionate entrepreneurs and startups are still marching ahead with the same intensity. She also introduced the IAN fund to expand their reach of backing new startups. This is headed by Ruparel and former Cisco director Pratik Bose with others in the company who leads the corpus of Rs 450 crore.
Closing thoughts…
Padmaja Ruparel is a braveheart when it comes to her receptiveness and her strength lies in risking the investment in new sectors. She remarks that new-age entrepreneurs are left in the dark because it gets difficult for them to convince investors about their business models especially when the industry peers aren't in the panel of investors.
We don't find women in the investment scenario of India. And even if there a few of them involved in this business, the ratio still favors the men. Padmaja firmly believes that multitasking is one amazing tool that every entrepreneur should possess. That's the key thing that will take them forward. For her, it is just not about funding one or more startups or even being in the angel group. She insists in creating a Pan-India institution that demonstrates that there can't be any better time than 'NOW' to invest in startups.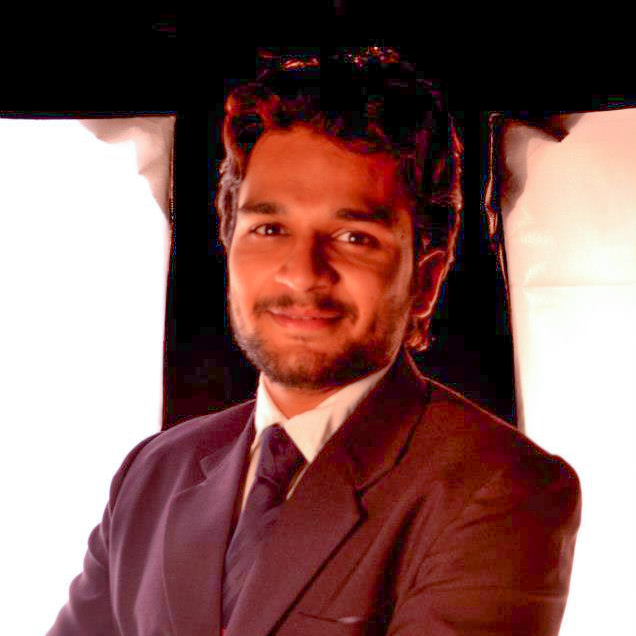 Karan Dave
Karan Dave is a seasoned writer associated as a content expert with Legalwiz.in. He has blended his interests in business solutions and starup economy with the writing capabilities to provide resourceful information for varied audiences.